What I Spent
$25 on my Hungry Harvest box (don't forget to enter to win a free month of HH boxes!)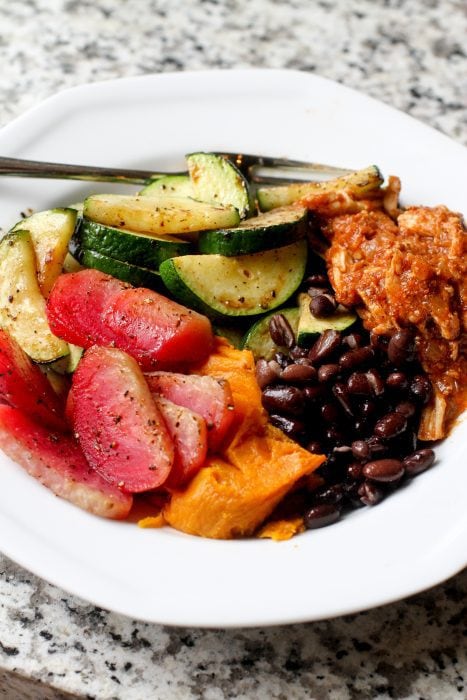 (a veggie and chicken bowl with Hungry Harvest zucchini, beets, and sweet potatoes)
I spent $37 at Costco, and $93.46 elsewhere (Aldi and one other store).
So, I'm at $155 for the week, which is fine except that I totally did not have that much left in my April budget.
Here's to better things in May!
April Spending
Week 1: $188
Week 2: $148
Week 3: $237
Week 4: $155
2018 Monthly Averages
(goal is $150/week)
January: $544
February: $588
March: $641
April: $728
$2501 divided by 17 weeks = $147/week.
What We Ate
I didn't realize until I typed this up that I really worked my meals around my Hungry Harvest box this week. Yay me!
(And no, Hungry Harvest didn't pay me to do that. I just am enthused about what they do!)
Saturday
We had dinner at my parents' house…an early birthday meal for yours truly.
Sunday
Snacky meal! Sooo, lunch meat, nuts, fruit, veggies, hummus, cheese, and who knows what else.
Monday
I tried a recipe for panko-crusted, deviled pork chops and I thought it was just ok. Our bellies were filled, but I probably will not make that again.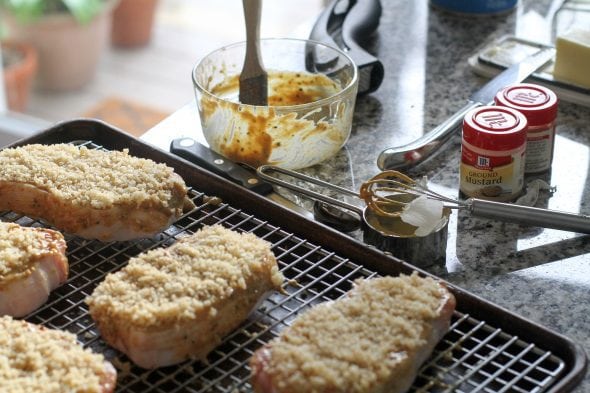 I also pan roasted some red potato wedges (potatoes from my Hungry Harvest box), and made a green salad, using spinach from Hungry Harvest.
By the way, here's the basic way I make my potato cubes/potato wedges.
Tuesday
I got a bunch of tomatoes in my Hungry Harvest box, which made me think of making pico de gallo, which made me think of tacos.
(Honestly, it doesn't take much to make me think of tacos.)
So I cooked up some chicken breasts the same way I would for making these chicken enchiladas with red sauce, and we ate it as a taco filling. With all the toppings, including pico de gallo.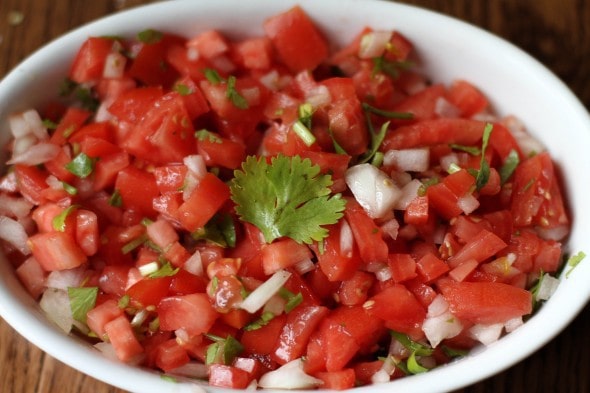 We had watermelon wedges with our tacos, because Aldi had watermelon for the first time this spring and I could not resist.
The first watermelon of the year is never a legitimately amazing watermelon, but it always tastes SO GOOD after a watermelon-less winter.
Wednesday
Hungry Harvest sent me two broccoli heads, so I thawed some chicken broth and made a pot of broccoli cheese noodle soup.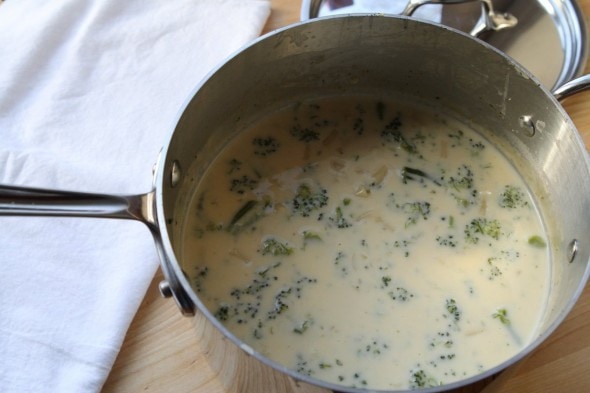 I also made these no knead batter rolls.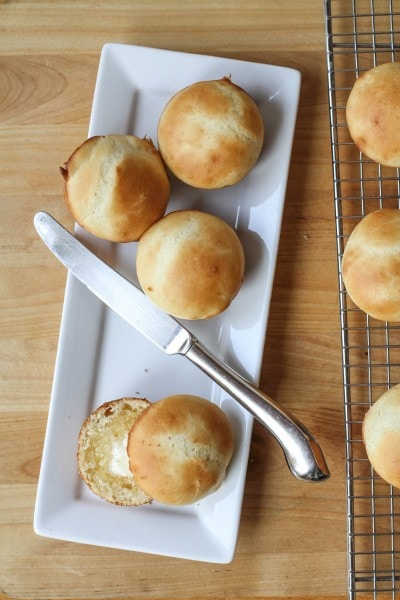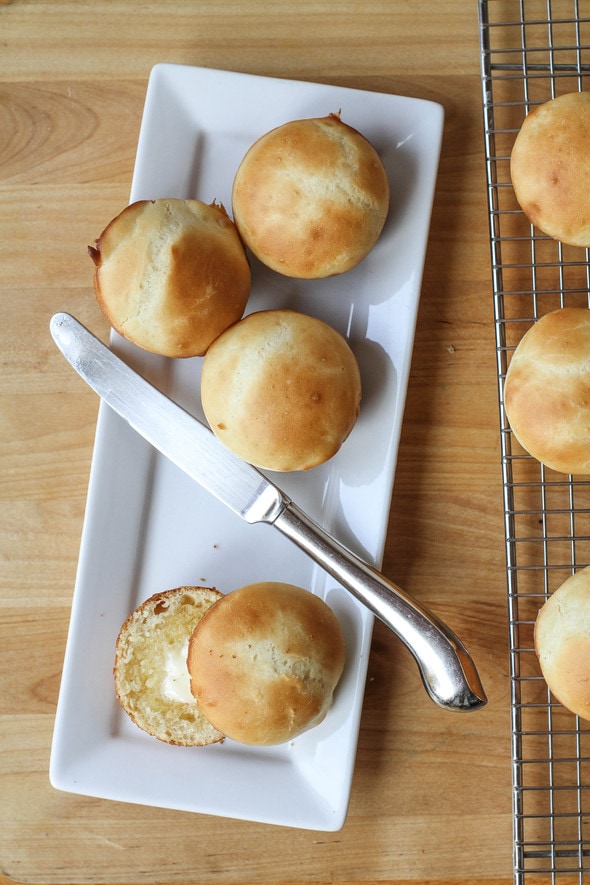 And we ate more watermelon.
Cannot stop.
Thursday
I tried this recipe for 5 ingredient chicken thighs, and I give it a just-ok rating. I felt like the chicken could have been a little more flavorful, which I often find myself thinking about chicken and pork recipes.
I really should stick with marinated/brined/salted-ahead-of-time recipes.
I'd made some whole wheat bread earlier in the day, so we ate that with our chicken, along with sliced apples.
Friday
Well. Today is my 40th birthday. So, I'm not cooking dinner. And I think we will probably get sandwiches from one of my favorite local sandwich shops.
I never can have too many sandwiches. 😉
_______________________
What did you have for dinner this week?