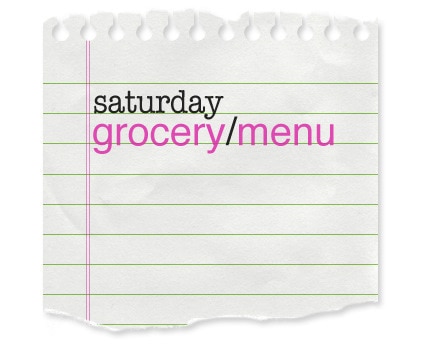 On Saturdays, I share my menu plan for the upcoming week along with a photo of my groceries and a tally of my spending. My goal is to spend $100/week for our food, toiletries, and cleaning products. I'm currently in the midst of trying to buy more local, sustainably-produced food while sticking to my budget. Can it be done? I don't know, but I'm going to try, and I'll share what I learn as I go along.
Hi, everyone!
I'm working on kind of a tight schedule this weekend (all for fun and good reasons, though!), so this will just be a grocery report and not a menu plan post. I do have grocery pictures, though…four, in fact, because I separated my groceries into categories this week.
Here are a few toiletries that I bought.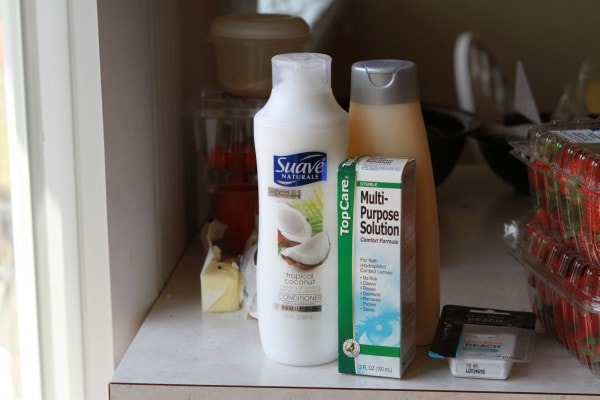 This is the produce.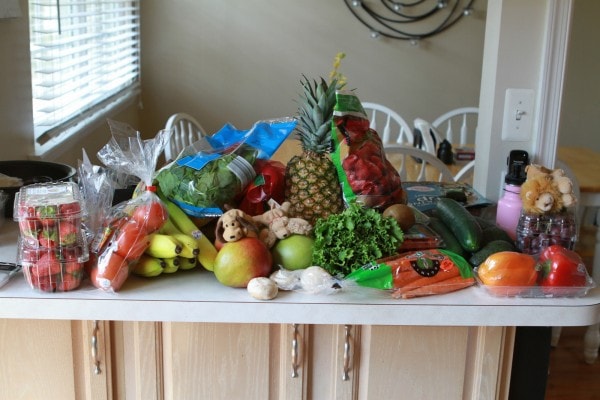 These are my pantry-ish purchases (although OJ is in there, and that's not a pantry item. Whoops. And should canned fruit go in the produce picture? Who knows?).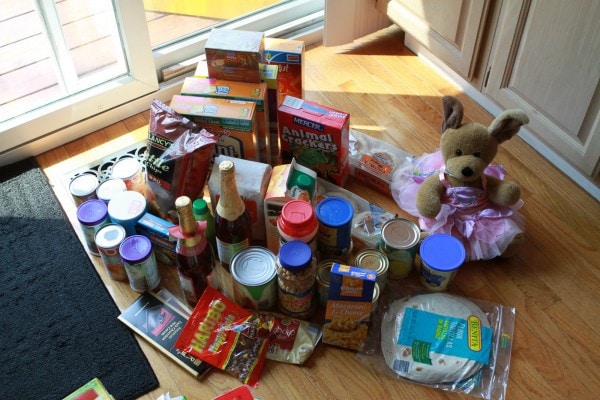 And these are the animal products I bought.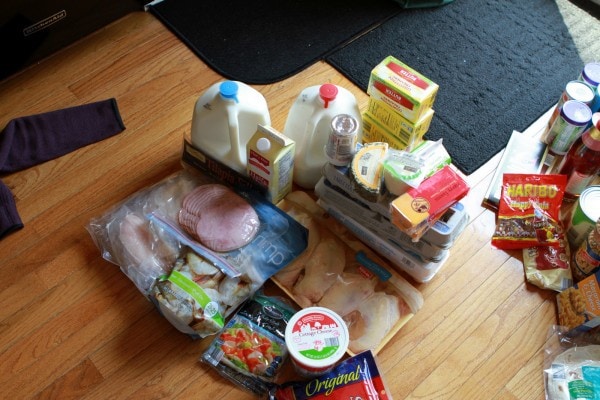 I spent $112.75 at Aldi and $70.80 at Weis. Plus, I sent Mr. FG to the store earlier in the week to get a couple of things and he spent $7. So my total for these two weeks is $190.55, which gives me $10 for a mid-week produce/milk run. That'll be a bit tight, but I think I can make it work.