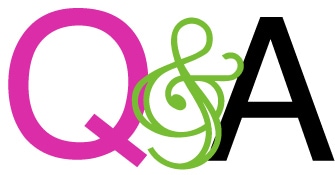 Every Monday, I answer a few of the questions that my readers send me. If you have a question you'd like me to answer in a future Q&A post, just leave me a comment here or email me (thefrugalgirl [at] gmail [dot] com) and put Q&A in the subject line. I look forward to hearing from you!
I had a question about frugal makeup. Any tips? My makeup use is very basic (at least I think so). I use foundation (Covergirl), mascara (Maybelline) and eyeliner (Physicians Formula). Do you have any tips for making it last, or purchasing?
Thanks!
Alyssa
I think it sounds like you're doing a pretty good job already of keeping it simple and frugal. All of the brands you're using are fairly inexpensive, and you're not using oodles of products.
I know you're not supposed to keep makeup for a really long time (especially eye makeup) because bacteria can grow in the makeup, so I wouldn't do anything special to stretch out the life of your makeup.
Aside from just not using makeup (an option I prefer to pass up!), another way to save is to look for sales on the brands you use and buy extras. Also, look for coupons for these brands…CoverGirl almost always has coupons in the Sunday paper, and if you like the Facebook page of the brands, you'll also be alerted to any special coupons.
I would love to homeschool my son, but when thinking about homeschooling, my main concern is socialization….especially in the high school years. I feel that its such an important time…..I had my first boyfriend, first kiss, etc…..I remember the homecoming dance, football games, etc. How did you socialize? Did you have a boyfriend? How did you meet your husband if you didn't attend a school? When you went to college, was it hard for you to adjust to sitting in a classroom? Meeting people?
-Andrea
That's a lot of questions, so I'll answer them one by one.
I didn't have a boyfriend in my high school years, but that's not because I was homeschooled. I didn't want to pursue a romantic relationship until I was in a place in life where I could possibly get married, so homeschooled or not, I wouldn't have dated in high school.
I met my husband at church when I was 18, and we got married when I was 19 (almost 15 years ago now!).
I didn't have any trouble adjusting to college classes, though I was a little nervous at first. I maintained a 4.0 GPA while taking a fairly heavy load (15-18 credit hours/semester), and I made friends in all my classes.
I really don't feel like I missed out on anything during my high school years…they were a happy time in my life. I taught piano lessons, baked and cooked to my heart's content, babysat, worked out regularly, invested lots of time into practicing the piano, participated in a Bible study with other teenage girls, and sang in choir among other things. And I did get asked to go to prom with a guy, but I said no. 😉
Studies have shown that homeschool graduates do well at college, perform well at their jobs, and are involved in their communities, so I don't really think there's cause for concern.
I think sometimes people are under the impression that homeschoolers never leave their homes and never see other people. While that might be true for some families, especially those who live in remote areas, the vast majority of homeschoolers I know are involved with church and community groups and they definitely do leave their homes on a regular basis.
I hope that doesn't sound defensive, because I don't mean it that way. I just want to encourage you to believe that people can do just fine with a non-mainstream education.
________________________________
Today's 365 post: The rooftop pool