First up: binders.
This is an exciting topic, no?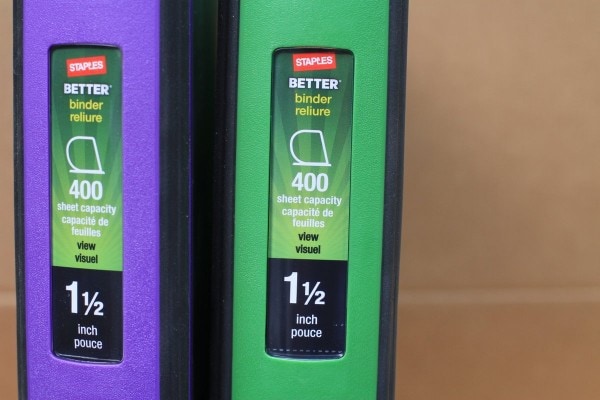 You all know that I'm big on buying things that will last, even if they cost a little bit more, so this year, I purchased two binders from Staples that promise to last a lifetime.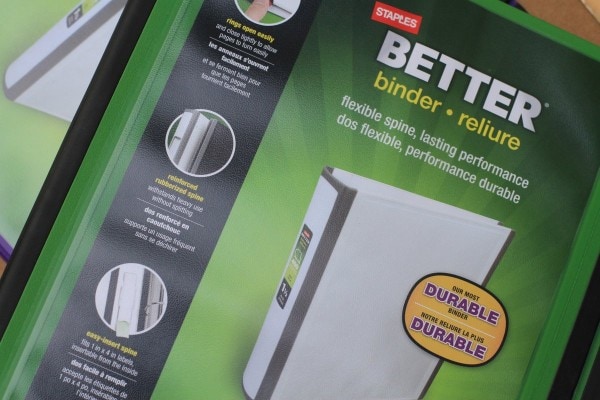 I've owned a fair number of binders in my life, and eventually, most of them have needed to be repaired with duct tape.
(Classy, I know. But it works.)
I'd really prefer to have a binder that doesn't need repairing, so I'm giving these a try. They cost about $7-$8, so this was definitely not an immediately frugal purchase. Eventually, though, they ought to pay for themselves. And I won't have to deal with a duct-taped binder, so that's worth something.
I'll keep you posted on how they hold up…remind me to update you in a year, k?
(In case you were wondering, Staples has no idea who I am and I bought these binders with my own money. No affiliation here.)
_______________________________________
Second up: health insurance
(I'm full of riveting topics today!)
I am very excited because Mr. FG's new employer offers health insurance that knocks the socks off of our old insurance, AND it's way cheaper.
That's a win-win if I ever heard of one.
Kristen is a happy camper.
________________________________________
I tried a new clump-a-licious* granola recipe.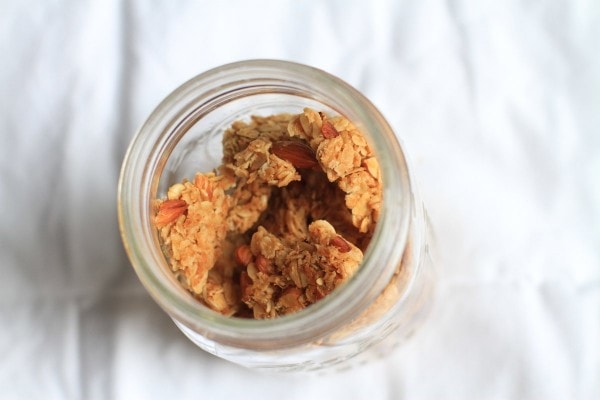 *it was not actually called clump-a-licious granola. I just made that up.
It is SO good and so easy, it's ridiculous. I promise to share the recipe in the coming week, because you need to make yourself a batch of this.
____________________________________________
I'm busy using up the bushel of peaches I bought from a local farm. I've been slicing and freezing lots of them (to use in smoothies and to add to oatmeal in the winter) and we're eating peaches at every meal.
And I also made myself a batch of peach freezer jam.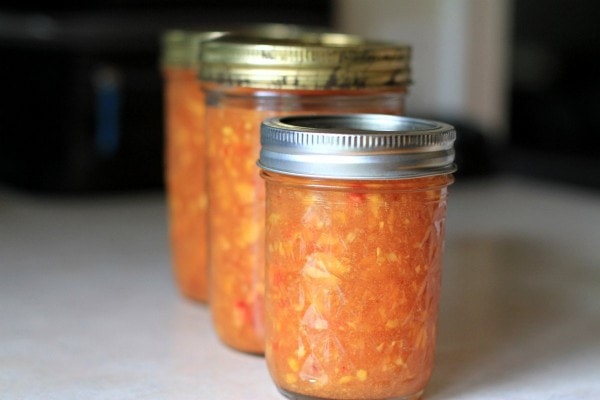 _______________________________________
I found some very wrinkly potatoes in a kitchen drawer. Fortunately, only one had gone bad, and I peeled and boiled the rest.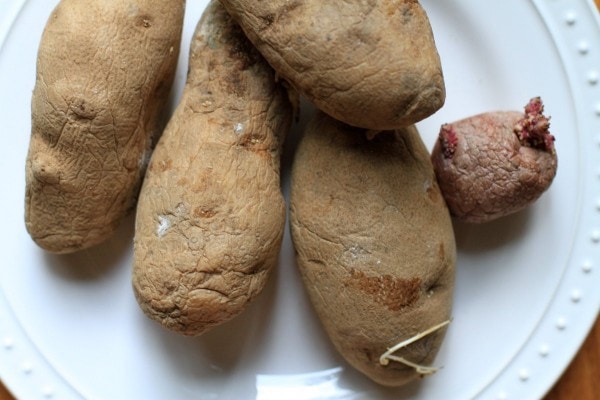 I made a batch of potato bread with some of them, and I'll probably mash and freeze the rest for future loaves of potato bread. Yay for a save!
Oh, and before I go, I wanted to tell you that the 10 people who won a sample pack of Basic H from Shaklee have all been emailed. Thanks for entering, and I hope you love your Basic H.
_________________________________________
Joshua's 365 post: Darkened