…I've been using my Third Day Naturals soap. It gets nice and lathery and works perfectly. I don't know if it would work for a really thick beard, but seeing as I don't have a really thick beard, I'm good. 😉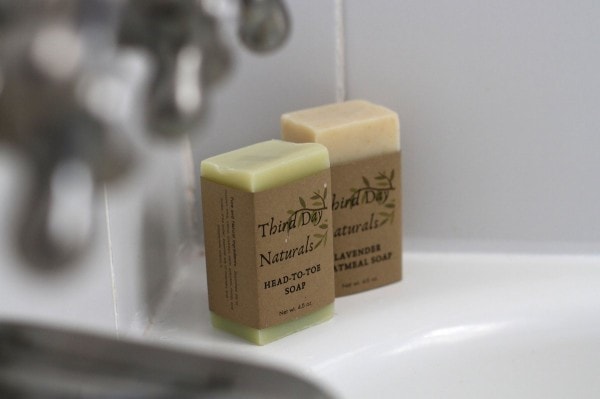 Since it comes in recyclable and compostable packaging instead of in an aerosol can, it's a whole lot less trash-producing than shaving cream.
I'm using my sampler bars right now (evergreen is my fave thus far!) , and even this small size lasts for a long time. So, a full bar would be around for a good long while. I'm not entirely sure how one would calculate this, but I'm guessing it might work out to be cheaper than shaving cream.
Do you use an alternative to shaving cream?
disclosure: Third Day Naturals renewed their ad here on The Frugal Girl for the month of January, but this post is not sponsored by them, and they didn't even suggest that I use their soap for shaving cream. I thought of that all by myself. 😉
_____________________________
Joshua's 365 post: Beams