I've been doing a freezer challenge for the last few weeks, mainly inspired by wanting to stay out of the grocery stores as much as possible. And what better way to do that than to eat the food I already have?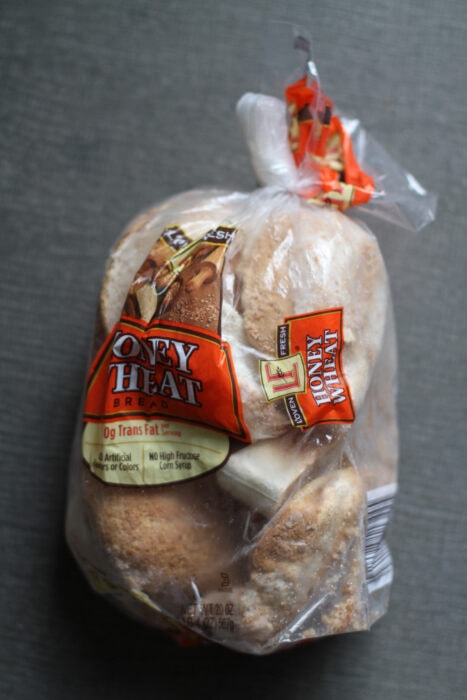 Here's what I started with last week.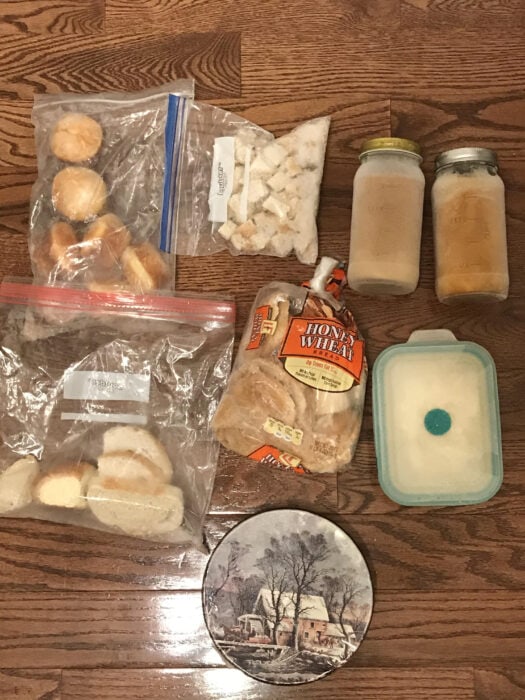 I used 3/4 bags of bread to make Pioneer Woman's French toast casserole.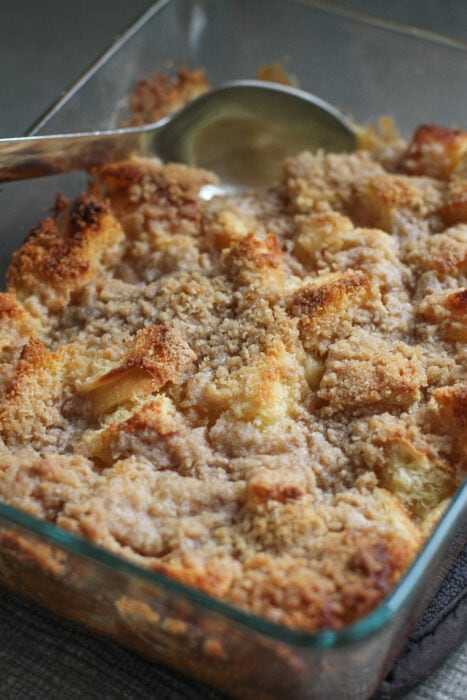 I made a smaller dish for Sonia, subbing coconut milk for the regular milk, and that worked out pretty well.
Coconut milk is a decidedly terrible substitute for dairy milk sometimes, but this was not one of those times. Yay!
I thawed the applesauce and we ate it with dinner one night.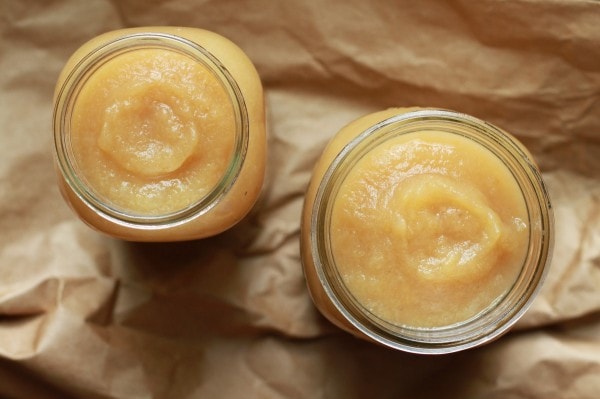 (Here's how I make my applesauce, usually from boxes of bruised apples.)
I ate the butternut squash soup for lunch one day with some sour cream stirred in.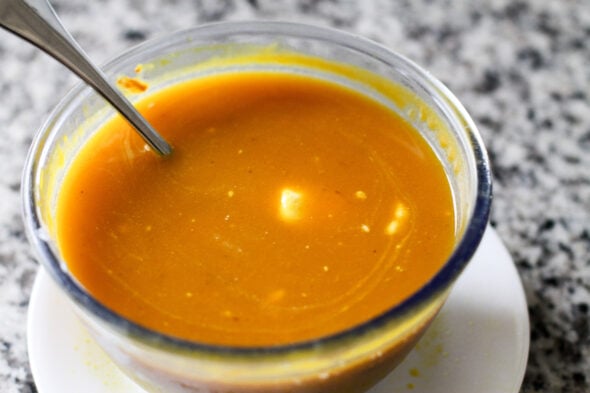 (Here's the recipe I use for butternut squash soup.)
I made rice pudding with the rice in the green container.
And the cookies in that tin are almost gone now.
So! All that's left is this bag of bread ends.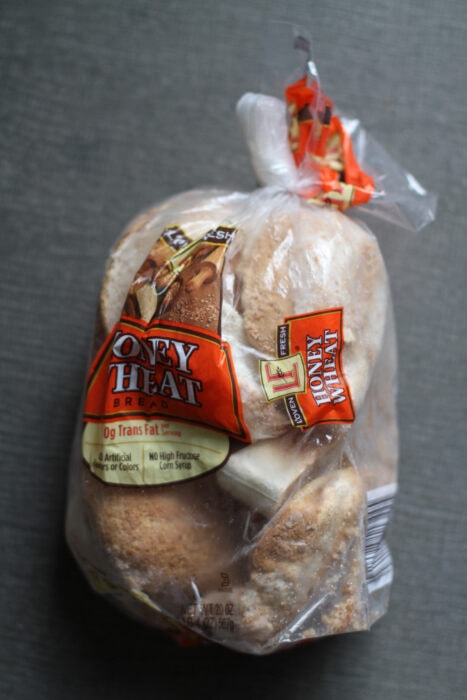 And at this point, I think even my chest freezer has almost nothing but main ingredients for meals.
(aside from this bag of bread ends, obviously.)
So, I'm not going to give myself a new set of freezer candidates for now. But as I work on making meals from my freezer, I might discover enough odds and ends for another freezer challenge in a month or so.
And of course, I'm going to do my best to use up this last bag of bread. Maybe I'll make a bunch of croutons.
How's the odds and ends state of your freezer?