I've been putting this project off because it's been so hot here for so long.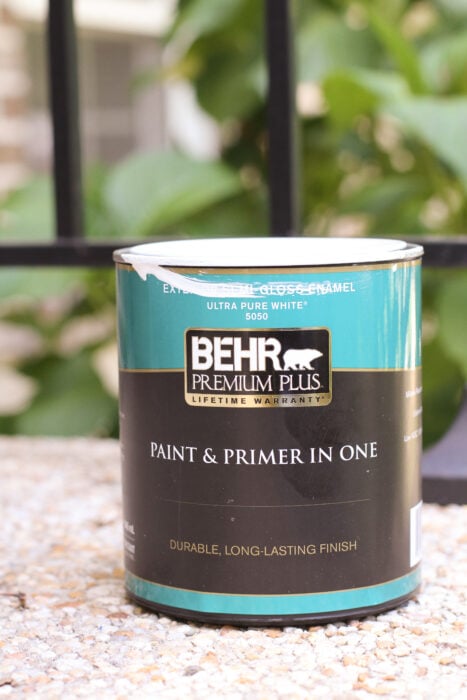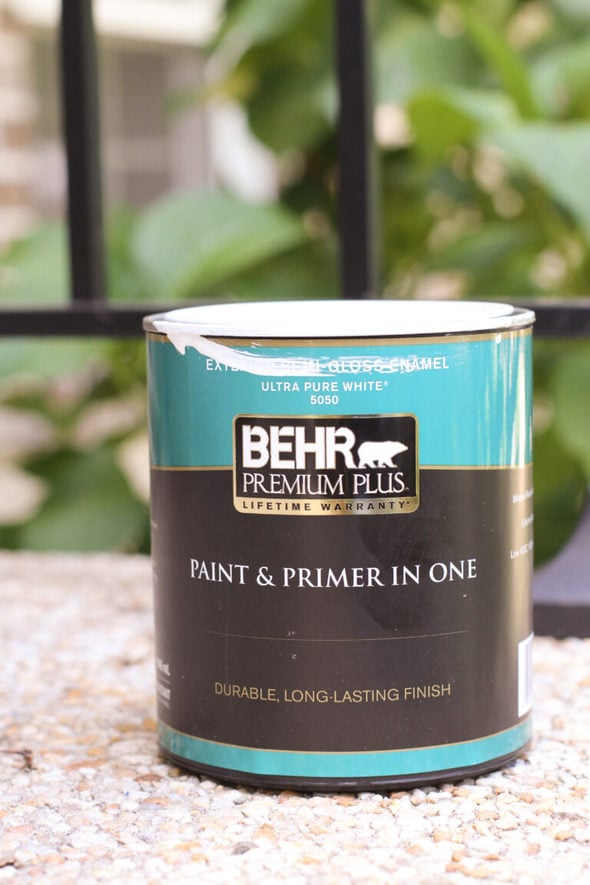 But we finally got a break in the weather and I had a day with not too many obligations.
Time to sand and paint!
We have plywood soffits on our house, and I sanded and painted the back one a few years ago.
Before: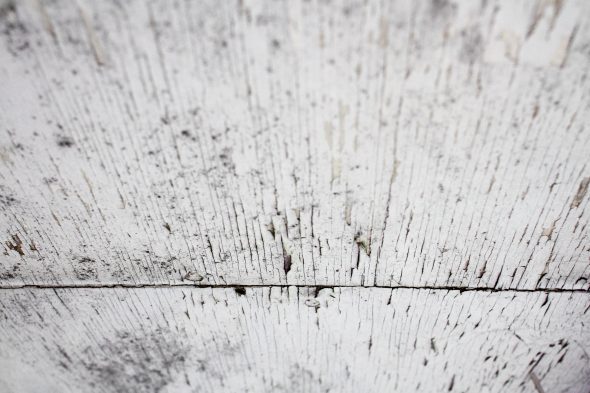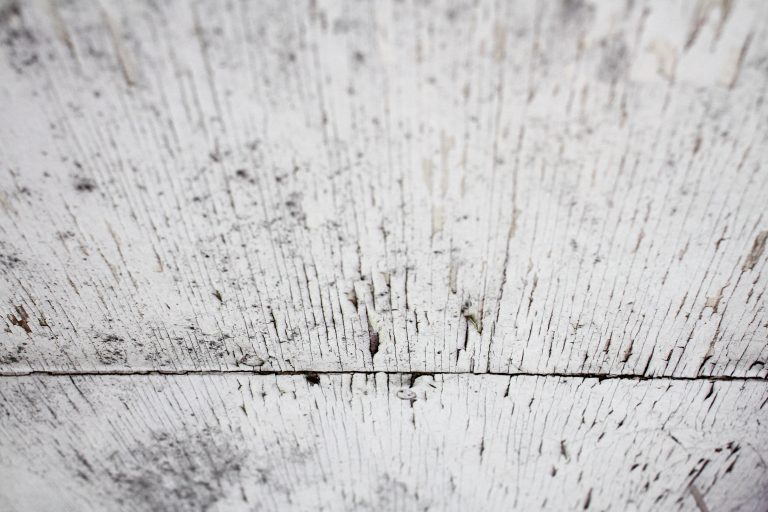 After: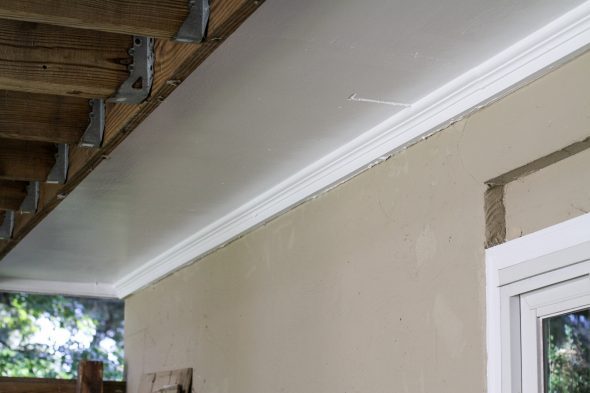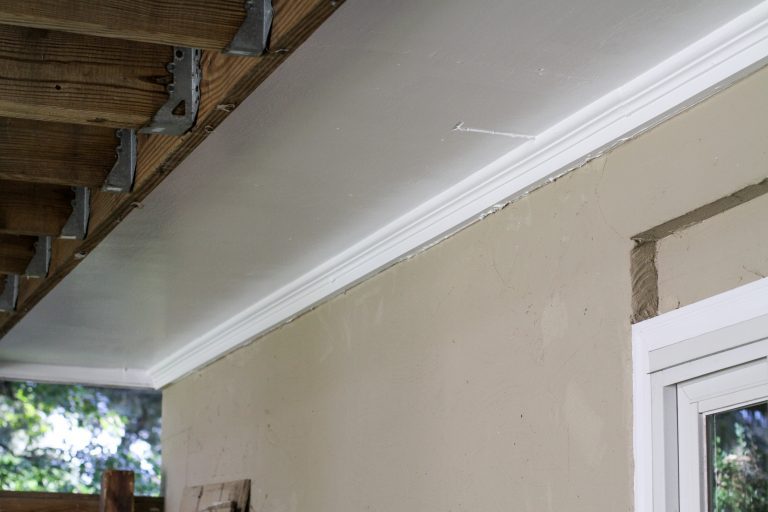 (They're still holding up great, two years later.)
I really procrastinated about the front ones, possibly because they're invisible unless you are lying down in our front yard.
But, they needed to be done so that the wood would be protected.
The paint was very dirty and peeling all over.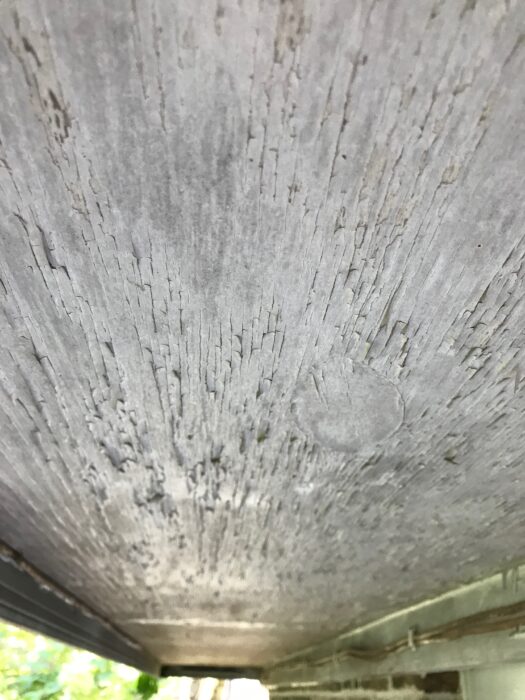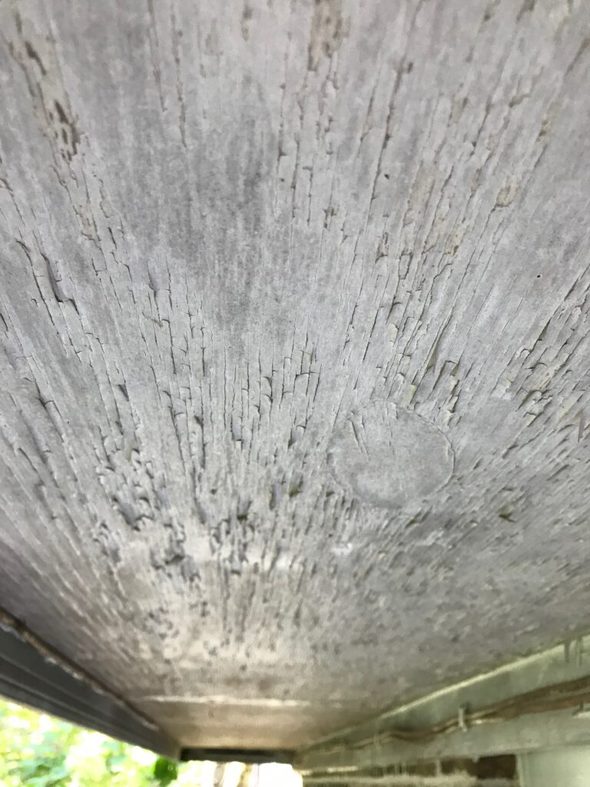 I sanded the whole thing with 60 grit sandpaper, using my orbital sander.
This is a rough enough grit to take all the loose pieces off without a ton of effort (important because no one wants to hold a sander upside down at chest height for very long!)
I don't worry about getting down to bare wood when I sand soffits. I just make sure the surface is even, with no loose paint.
Given that my back soffit paint is holding up super well, I can confidently say that this method works fine.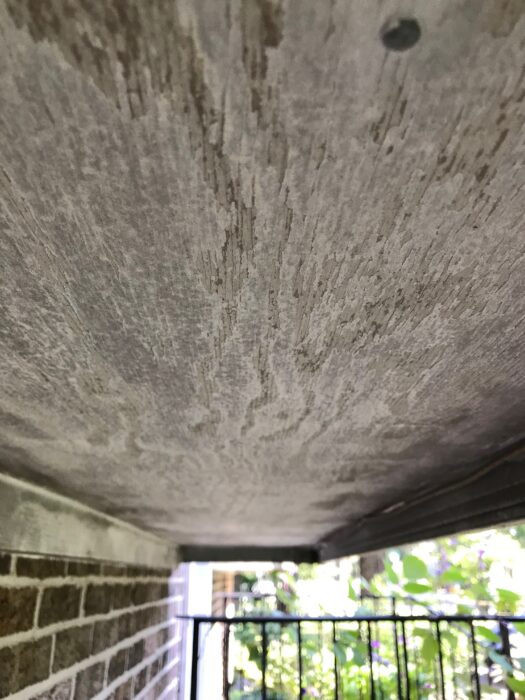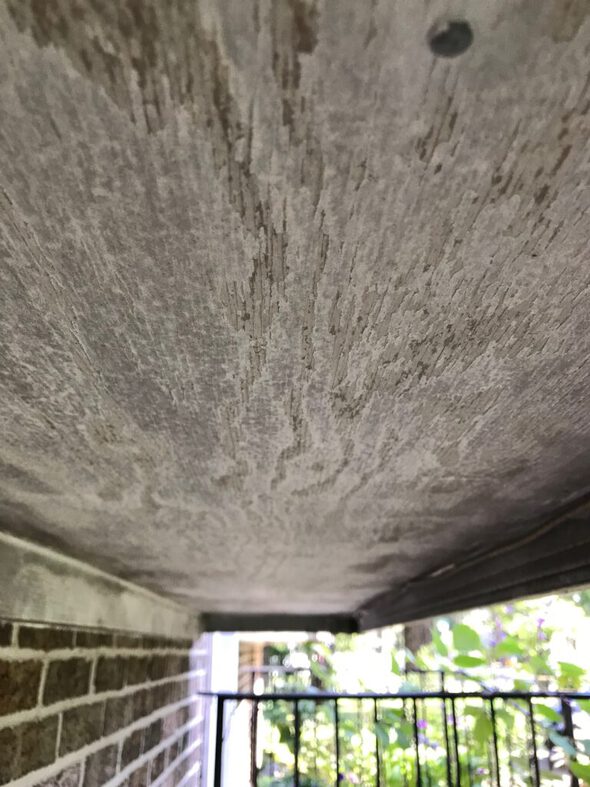 Note: 60 grit is way too rough to use on most furniture refinishing projects. But for a plywood soffit, it's fine.
After sanding, I did a little scrubbing of some of the dirty spots and wiped all the surfaces down with a rag (a tshirt rag, actually!) to make sure the sanding dust was gone.
Then I primed it all with Zinsser 1-2-3 primer, which is what I used on the girls' beds, Sonia's dresser, and also my kitchen cabinets.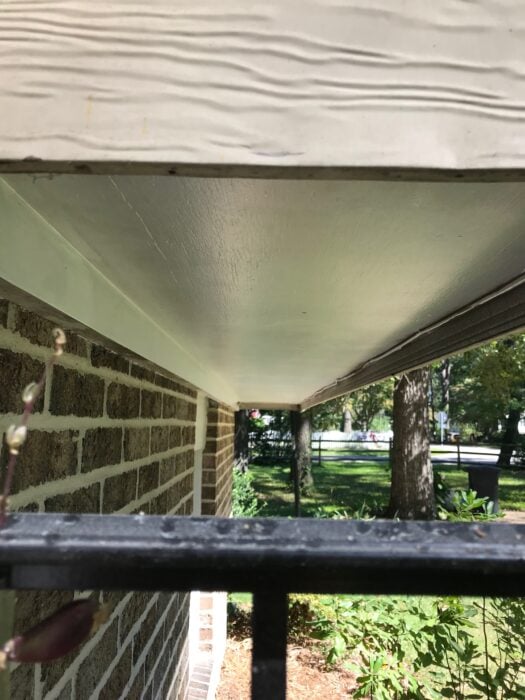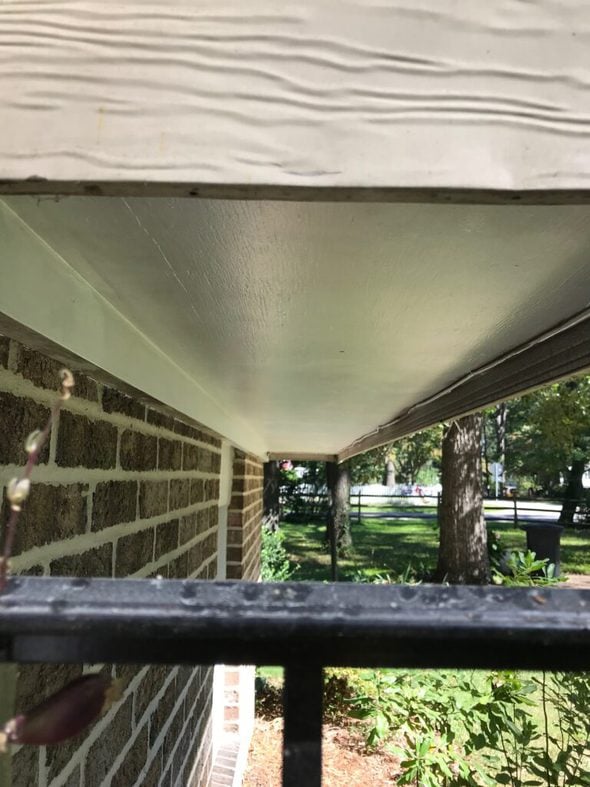 It looked VERY improved just after a coat of primer!
Then I did two coats of Behr exterior semi-gloss white paint.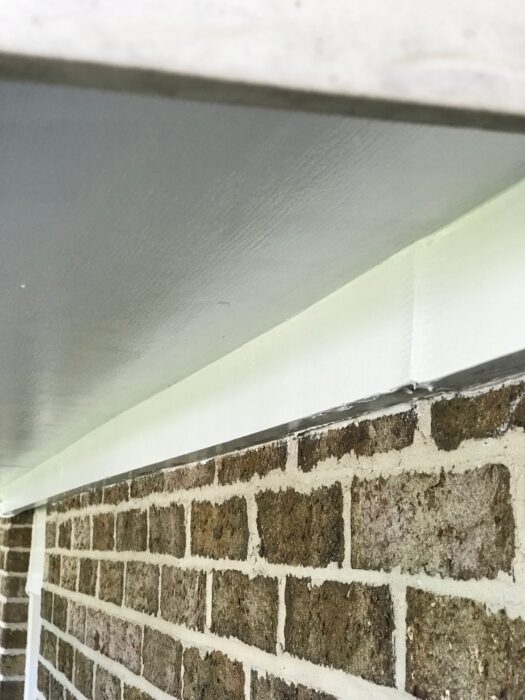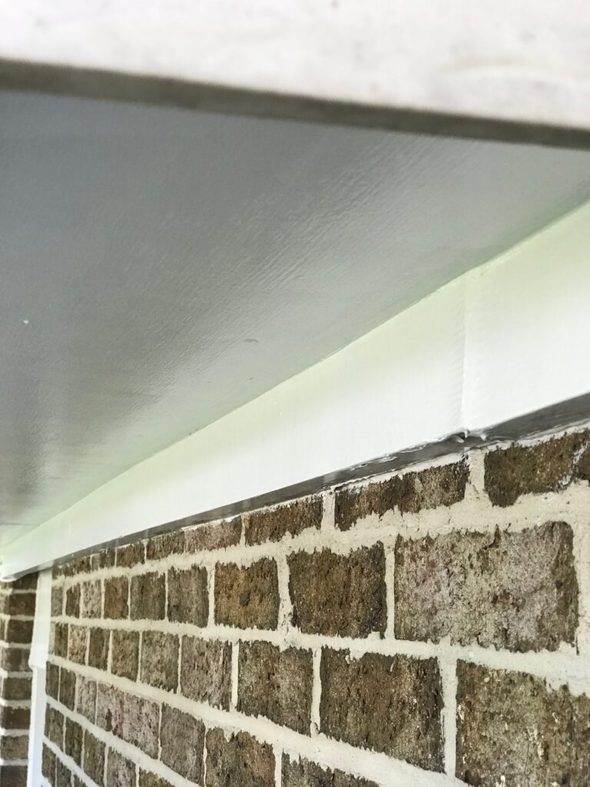 I use a mini roller (so good in small spaces) and a small paintbrush.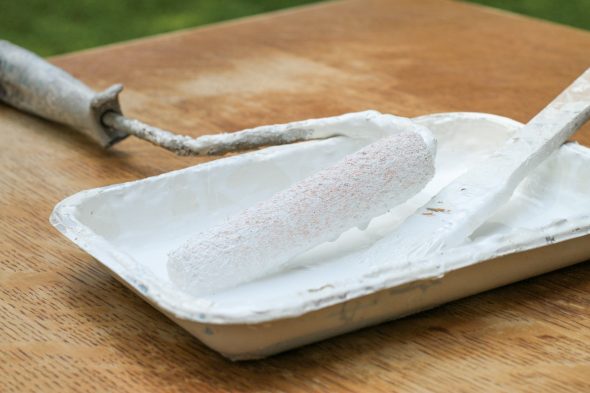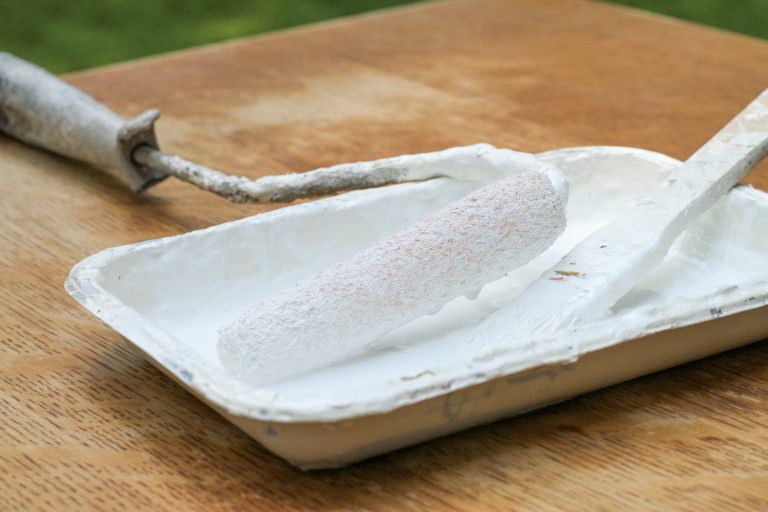 This whole thing looks so, so much better than it did before.
But because of the grade of our lot, no one except you guys will ever see how nice it looks.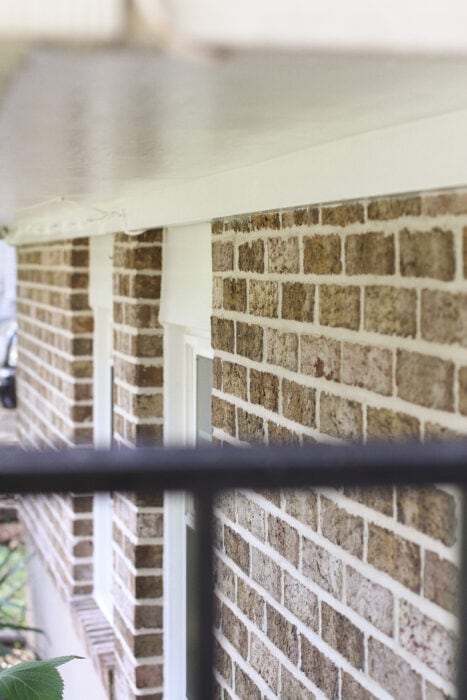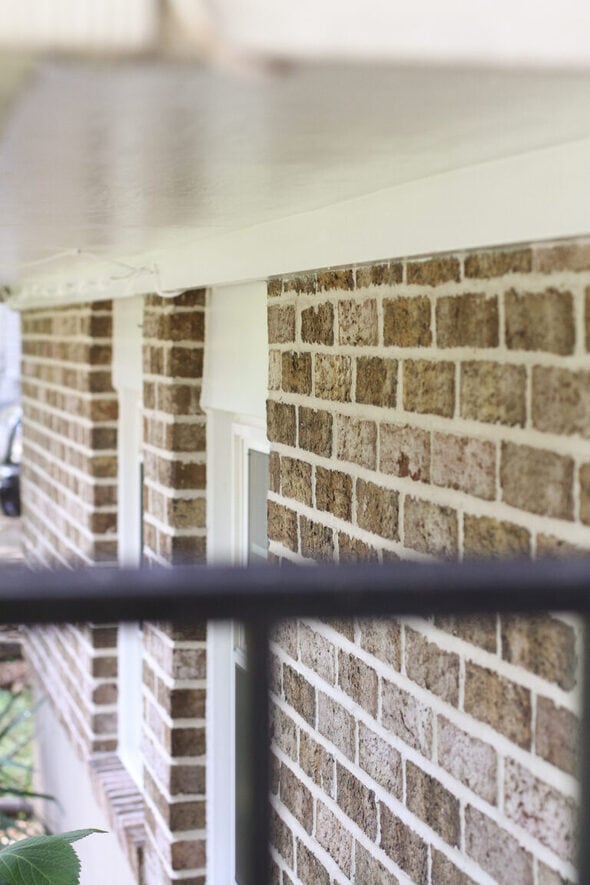 If you come visit me, please peek under the overhang so you can admire my handiwork, ok? 😉
Not a super rewarding project, but I'm glad it's done! The wood will be protected now, and I don't have this hanging over my head anymore.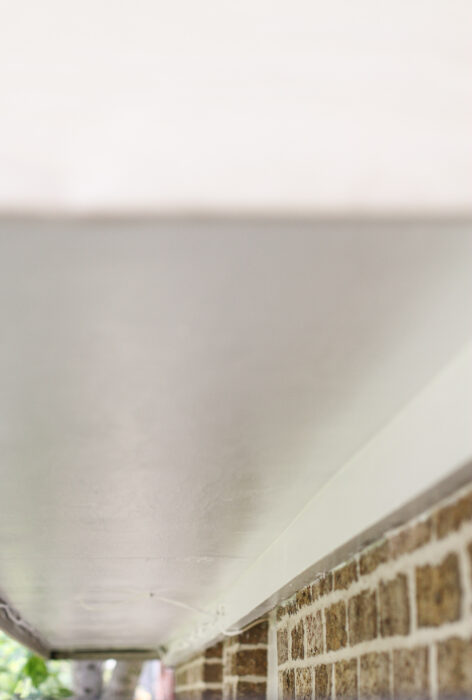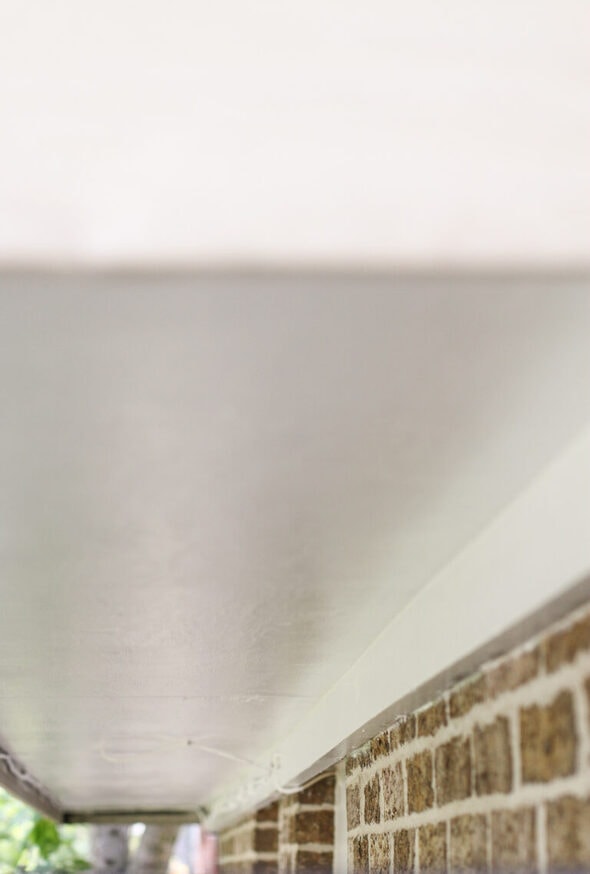 It was a nice cheap project too…I already had the sander, the sandpaper, and the primer.
I only had to buy a quart of white paint ($15), and I can use the leftover to touch up/repaint any other outdoor trim as necessary.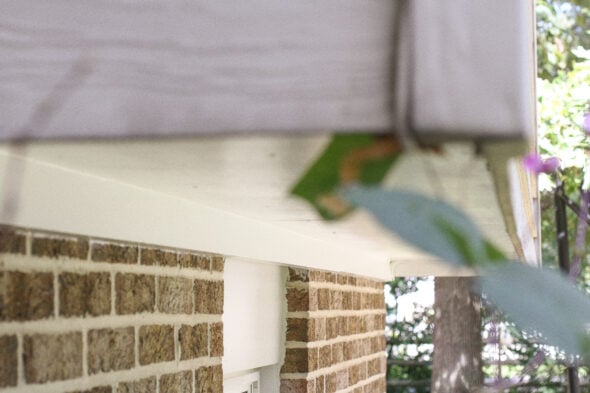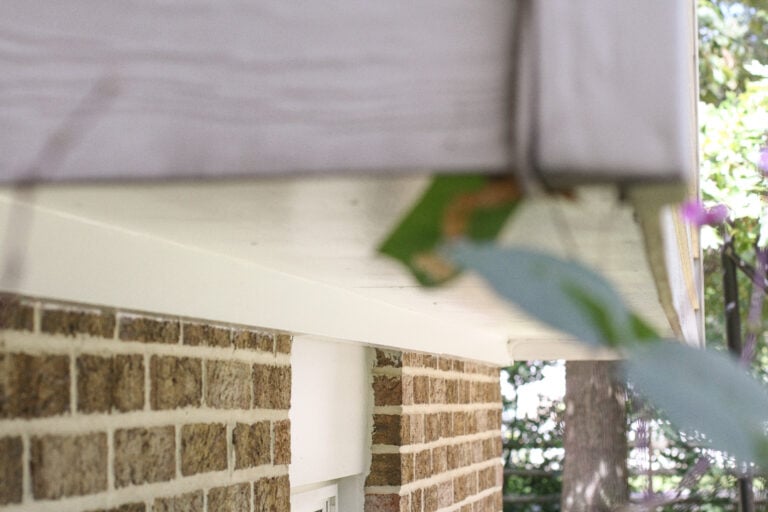 I don't know how many people on Pinterest need something this specific, but hey, here's a graphic just in case. 😉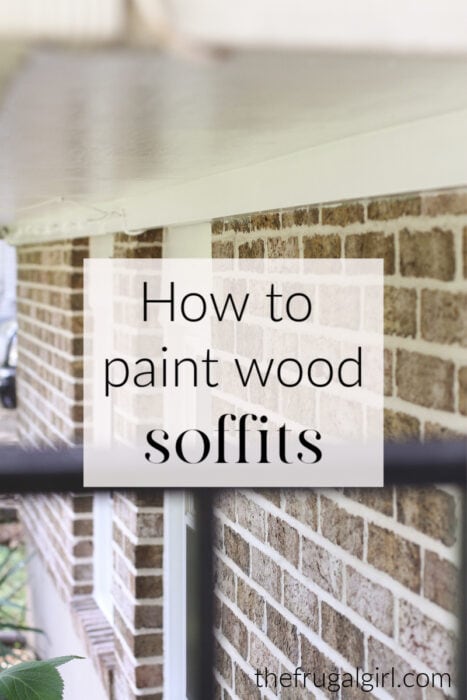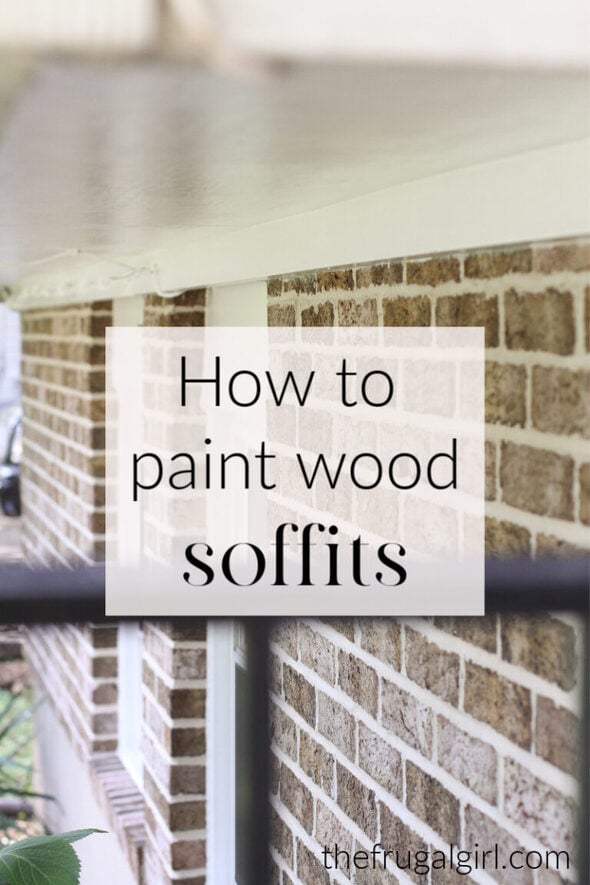 Also, I made a little how-to card so that you have links to the products I used.
Email subscribers, click here to see the card on the blog.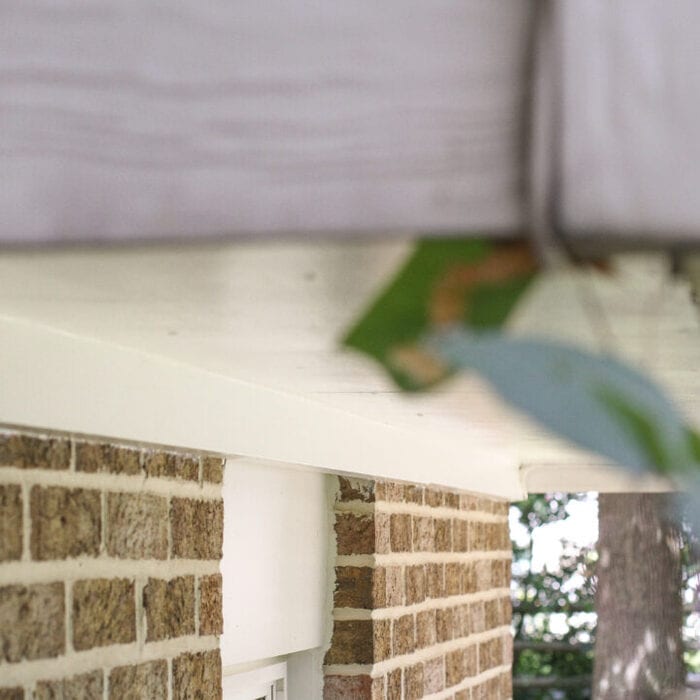 How to repaint wood soffits
How to sand, prime, and paint peeling wood soffits
Materials
Rags
Zinsser 1-2-3 primer
Exterior Semi-Gloss White Paint
Mini paint roller
Small paint brush
Instructions
Sand soffit with 60-80 grit sandpaper.
Wipe entire surface clean with a rag to remove dust and dirt.
Roll/brush on 1-2 thin coats of primer.
Roll/brush 2 coats of exterior paint.
Notes
Unless you have really large soffits, you probably will only need to buy a quart of primer and exterior paint. Follow the instructions on the can for drying times. Your humidity and temperature will affect drying time as well, so use your sense of touch!
Recommended Products
As an Amazon Associate and member of other affiliate programs, I earn from qualifying purchases.