If you have some old t-shirts lying around that are really, really no good for wearing or donating, cut them up into rags.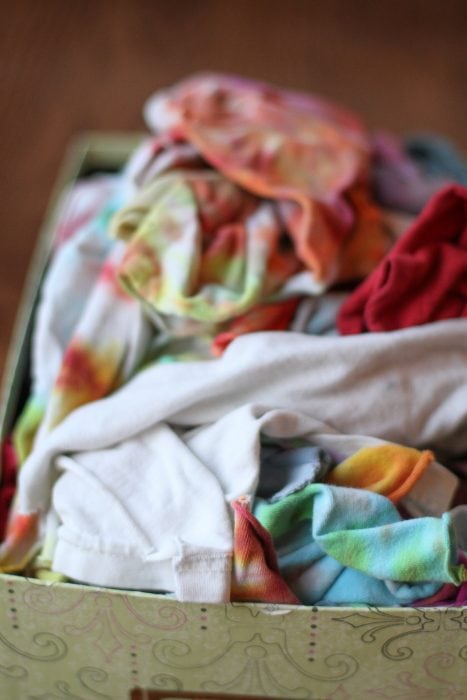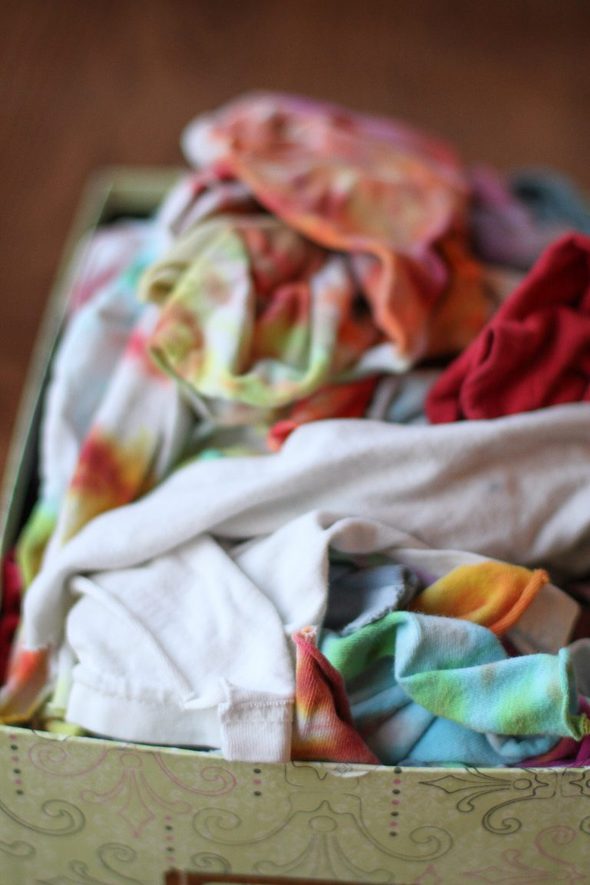 Just get a sharp pair of scissors, cut out the neck edging and the seams, and cut the remaining fabric into your desired rag size.
I have a big pile of these, and we love them for dusting and cleaning kitchen surfaces like dishwashers and the fridge.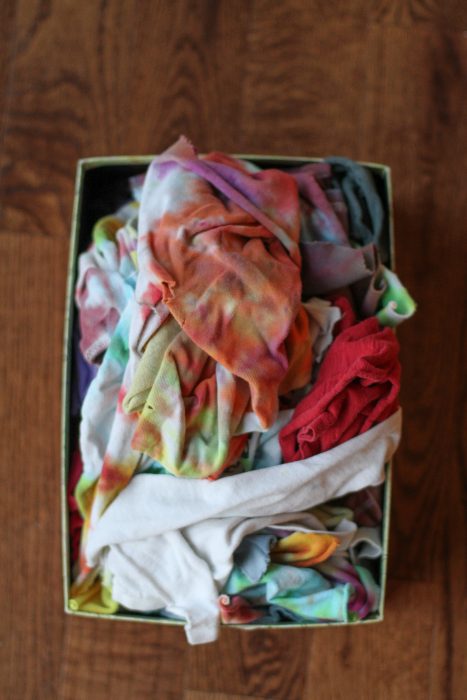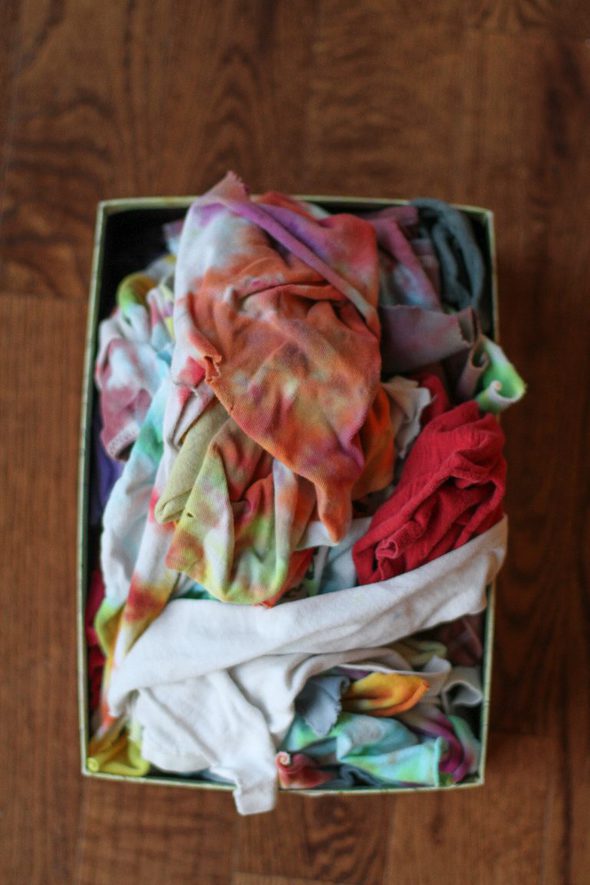 I find them to be much less frustrating to use than paper towels, and there's no waste or cost involved other than the laundering (which is minimal.)
Also, my girls like to use them for washing their faces because hey, if makeup or acne medication gets on them, no one cares! They were ugly rags to begin with.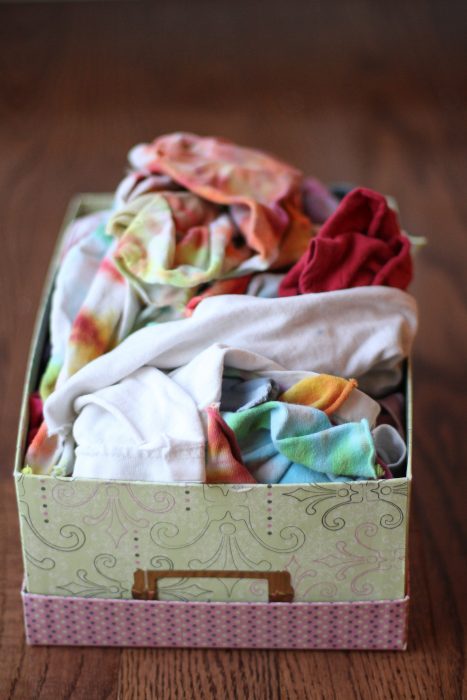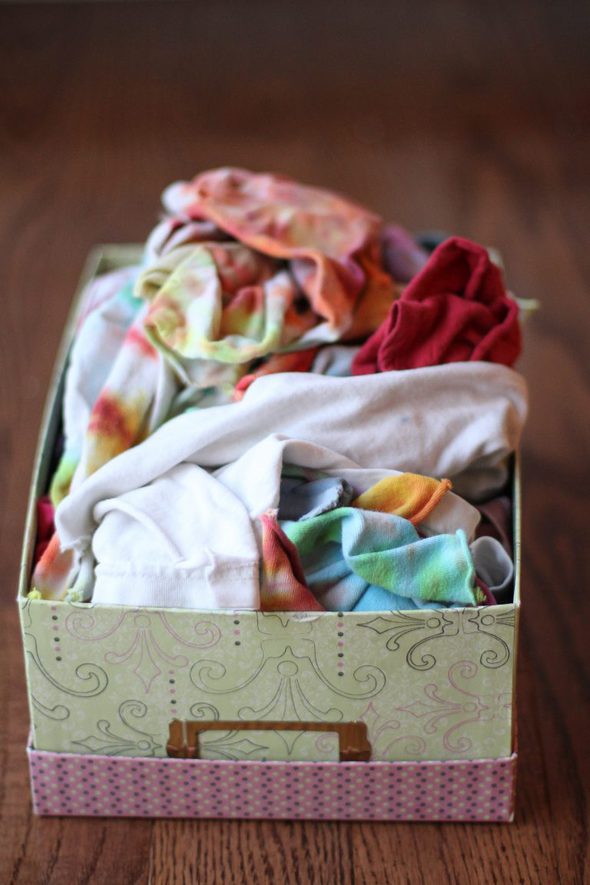 And I love that we have something functional made from clothing that was no longer wearable.
(Shirts with holes, shirts with bad stains, shirts that did the annoying become-shorter-and-wider-in-the-wash thing, shirts that no one would buy even if you donated them to Goodwill…all of those are good candidates as long as they're knit cotton fabric.)
As you can see, I don't bother folding mine; I just wash them, dry them, and throw them into this box that sits in my linen closet. Easy, easy!