We've had some fabulously warm weather here this month, which is a lovely change from the cold and snow and cold and snow we had all winter. I've been trying to take advantage of this weather with my kids as I know all too soon it will be muggy and hot, and the mosquitoes will arrive to torture us.
So, the other day we packed up some lunch and a few school books and headed down to the pier.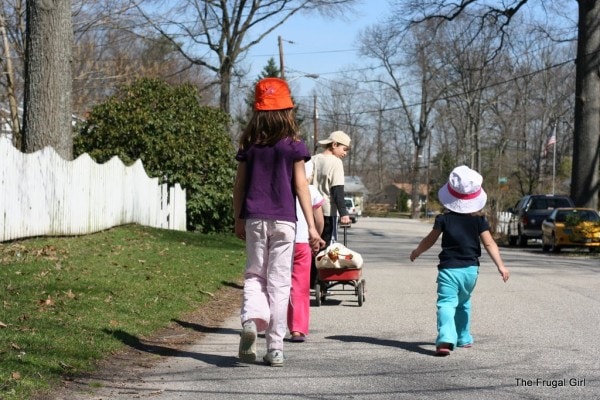 We said hi to the geese,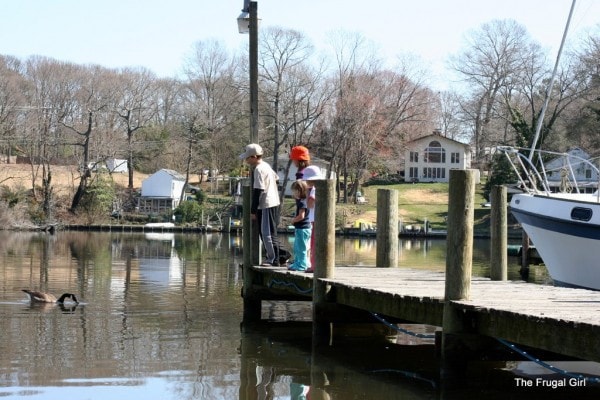 and spotted some tiny fish.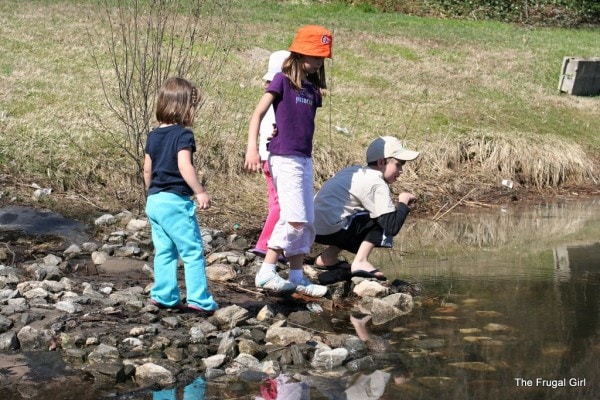 Then we had lunch at the picnic tables. I packed my kids' sandwiches in reusable containers, which doubled as plates.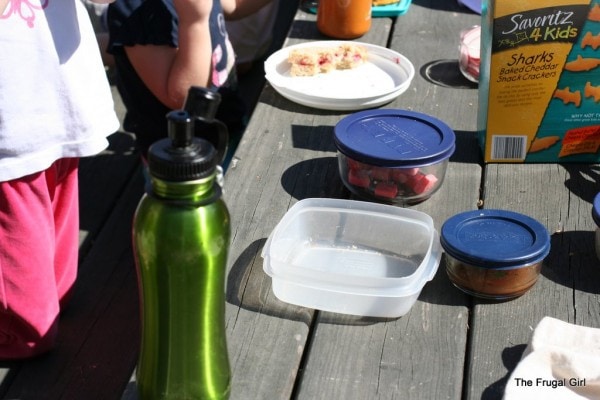 Just for fun, check out the picnic tables back in February. That was beautiful, but I'm very over snow for this year.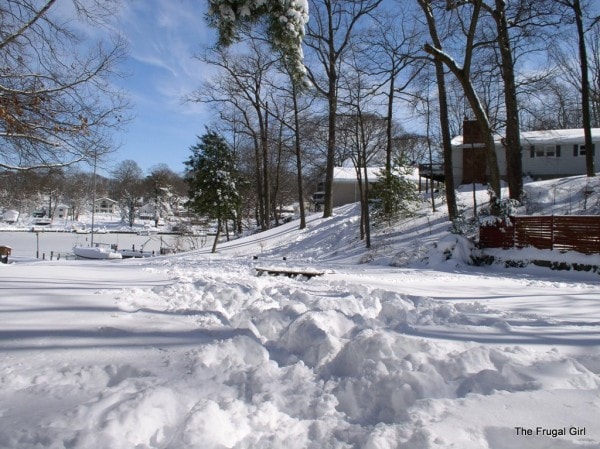 Back to some warm pictures, now…I brought leftovers for myself to eat, packed in my beloved Pyrex containers. You should do yourself a favor and buy some of these if you don't already own any. Love them!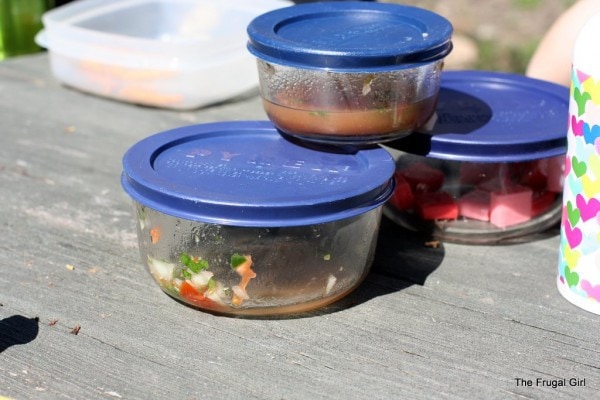 I brought a real fork to eat my leftovers with, but neglected to bring a knife to spread peanut butter on our bananas (we brought the peels home to put in our compost bin). No matter…the handle of a fork works kind of like a knife in a pinch. 😉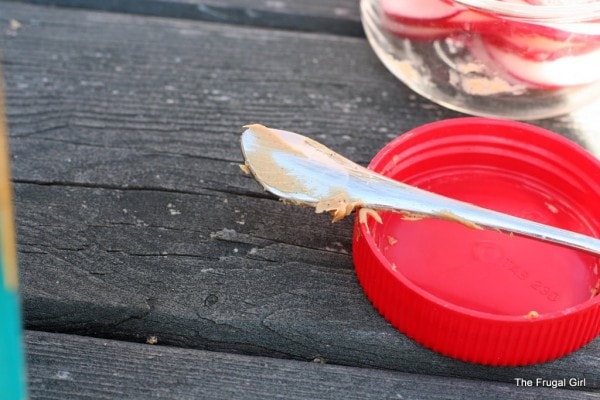 We drank water from our canteens, which are such a great bargain compared to bottled water (not to mention you don't have to keep trashing or recycling these.).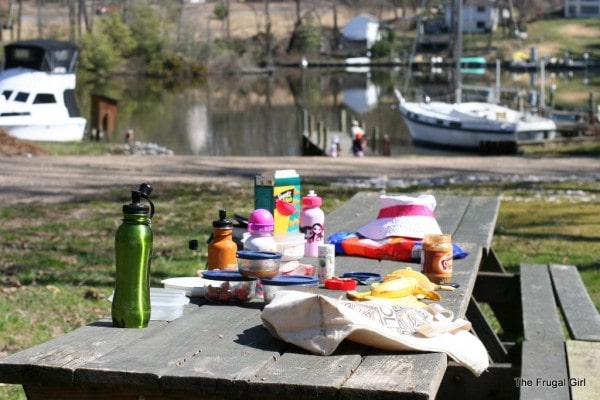 And we packed it all in one of our cloth Del Sol bags, a $20 bag which we get for $5 every year in Myrtle Beach (with a coupon, naturally). I use these sturdy bags for grocery shopping, library books, picnics, and a multitude of other things.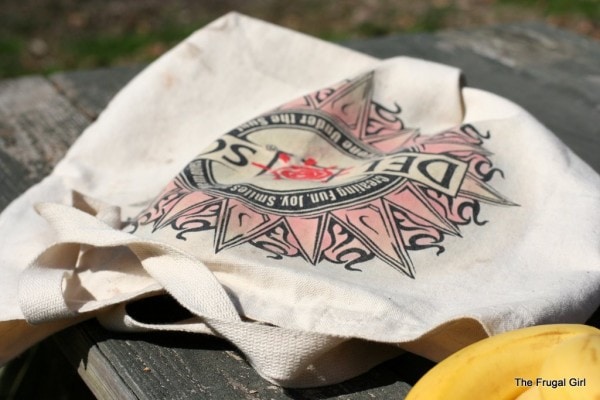 After we ate lunch, we soaked up the sunshine while I read aloud from these two books. Love the portability of homeschooling!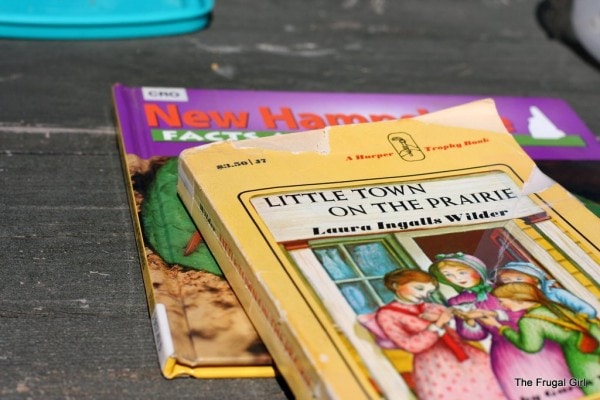 I love stuff like this…our outing cost nothing, it produced no trash, and my kids had a fabulous time. Though it's rainy and cold today, the weather promises to improve starting tomorrow, and that means this week will probably hold some more delightful picnic lunches at the pier.
Life is good.