Bananas are a somewhat unpredictable fruit…sometimes I buy very green ones and they last for days and other times I buy very green ones and they get overripe in a very short while.
If you're not too particular about banana ripeness, this wouldn't be a big problem, but I happen to have very specific ideas about when a banana is good to just peel and eat. It has to be just past being green…a light yellow, not too sweet, and still nice and firm.
Obviously, I can't manage to only ever have a perfect supply of bananas at that stage of ripeness, so here are three ways I use up bananas that have moved past my idea of perfection.
1. Slice and top with nut butter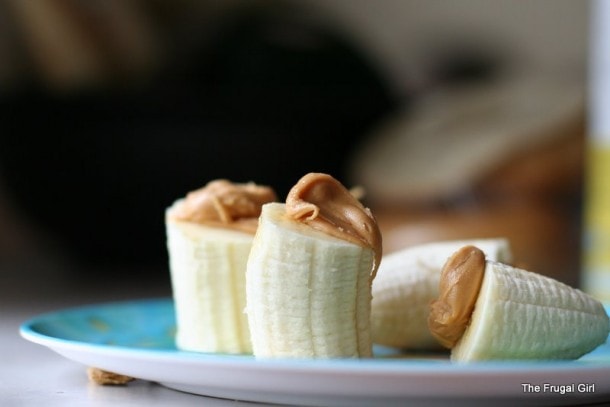 This is super easy, my kids love it, and the addition of peanut butter makes a slightly-too-ripe banana palatable even to me.
2. Slice and Freeze For Smoothies
I don't really like the taste of overripe bananas in smoothies, so if I notice that I've got more perfectly ripe bananas than I'll be able to use quickly, I slice them, freeze them on a cookie sheet, and use them in smoothies.
Using frozen bananas along with other frozen fruit makes for a delightfully thick smoothie.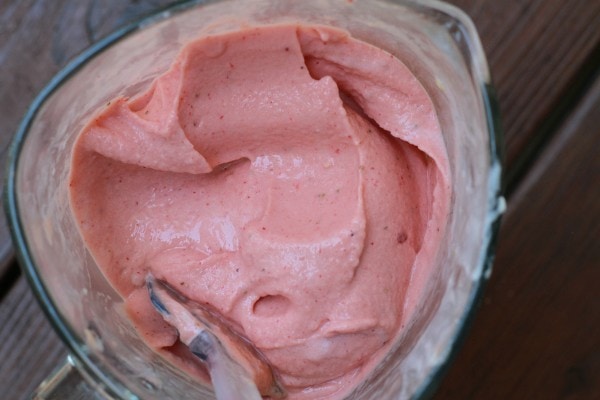 Also, frozen banana slices can be blended (I actually do that in my food processor) with nothing other than a bit of milk to make something resembling soft-serve banana ice cream.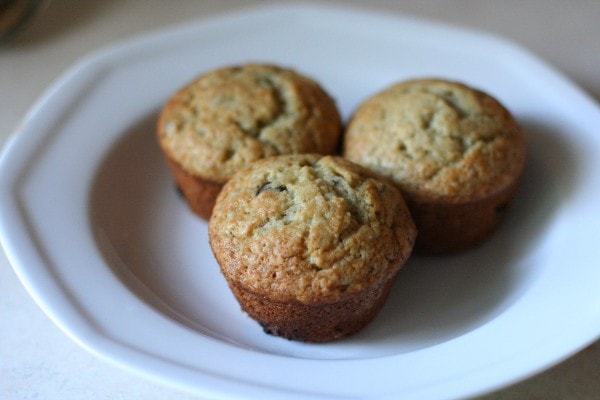 The lovely thing about banana muffins and banana bread is that they can disguise bananas that are good for nothing else in the world (except maybe the compost bin).
So when I have bananas that are too soft to be spread with peanut butter and too overripe to slice and freeze, I make these banana chocolate chip muffins and my children rejoice.
Do you have a favorite way to use up bananas? Share it in the comments!