What I Spent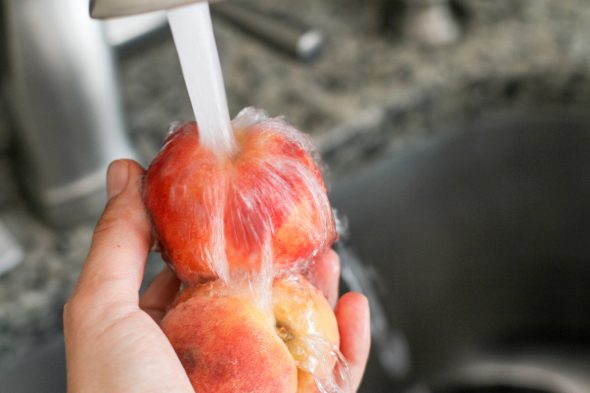 I spent $62 at the grocery store and then I finally made a Costco run. I haven't been since before the lockdown!
I spent $195 there, which was a little painful. But I shouldn't have to go again for a while now.
July Grocery Spending
Week 1: $145
Week 2: $180
Week 3: $87
Week 4: $257
What We Ate
Saturday
Mr. FG and I had a takeout date night at the taco truck, which is a super affordable way to get takeout. We always stay below our $20 budget there.
The taco truck is a little bit of a hike from our house, so we just eat our tacos in the car. It's like a very small, very private restaurant.
And very virus-free. Ha.
Sunday
Burger night (except Sonia had a hot dog instead because she is really not a fan of burgers! Luckily it's very easy to sub a hot dog for her.)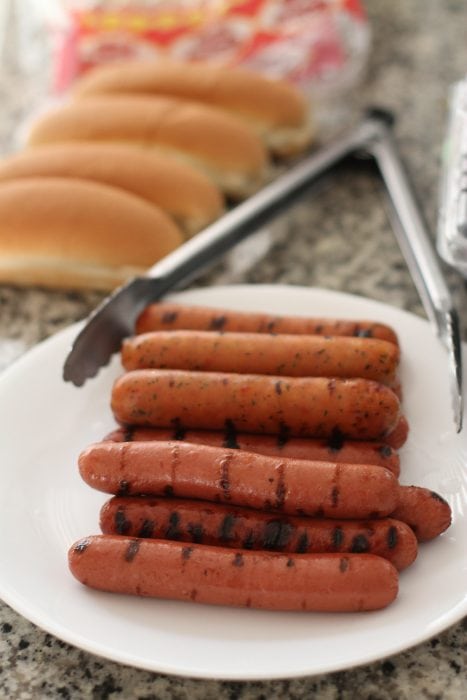 Monday
I made a BLT chicken green salad and we had pull-apart garlic bread on the side.
Tuesday
Lisey was not here for dinner, and since she dislikes most Asian food, we decided to get Panda Express carryout.
When the cat's away, the mice will play. 😉
Wednesday
I made shrimp remoulade (recipe from Cook's Country) and served it with lettuce on toasted croissants from Costco.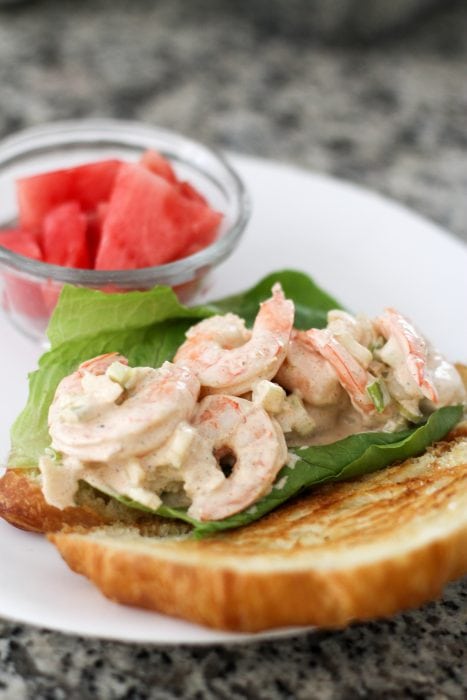 And I made Zoe a chicken sandwich instead, since she is allergic to shrimp.
We had watermelon with our sandwiches because, hey, you gotta eat it while it's in season!
OF COURSE I put the unused watermelon half back in the fridge with my silicone cover.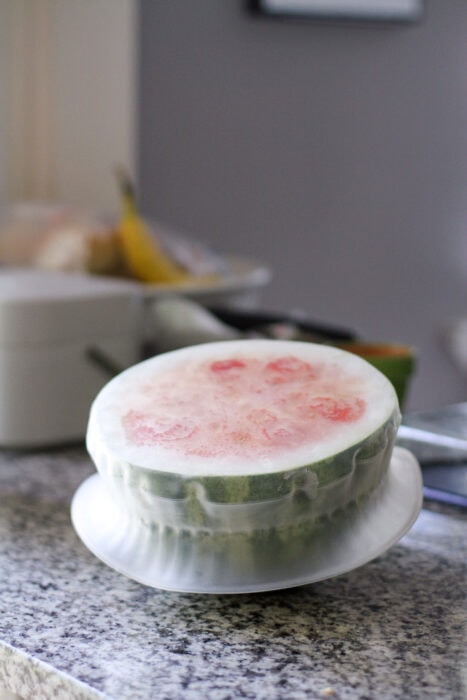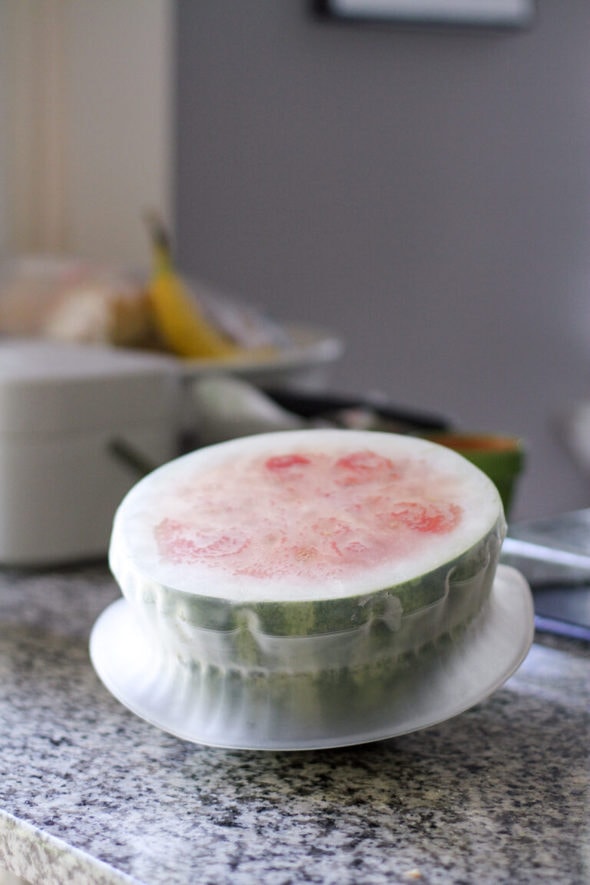 And of course it filled my heart with joy, just like it does every time. 😉
Thursday
We did a fend-for-yourself night, since the girls ate a super late lunch.
Friday
I don't know what we are having, but I do know this: I really, really need to make a menu plan this morning, or we will end up getting takeout tonight.
What did you have for dinner this week?