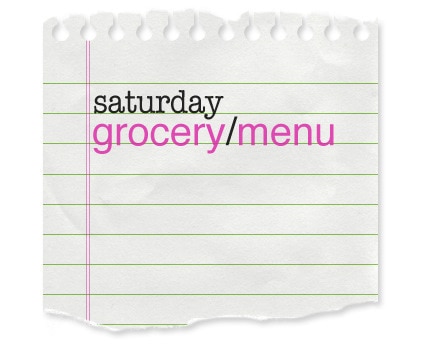 On Saturdays, I share my menu plan for the upcoming week along with a photo of my groceries and a tally of my spending. My goal is to spend $100/week for our food, toiletries, and cleaning products. I'm currently in the midst of trying to buy more local, sustainably-produced food while sticking to my budget. Can it be done? I don't know, but I'm going to try, and I'll share what I learn as I go along.
This week, I shopped at Weis and Aldi…I couldn't go to the farmer's market on Saturday, and the blog reader I buy my eggs from is on vacation in Europe until July (his chickens have gone on vacation too, so to speak…they're staying with a friend until the owner returns!). So, for the next few weeks my eggs will be coming from Aldi instead.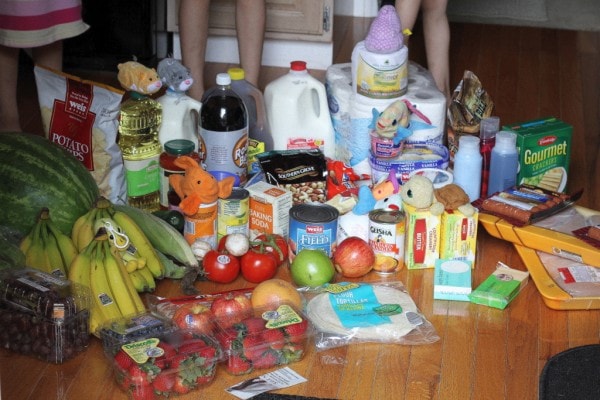 I spent $55.42 at Aldi and $60.14 at Weis. Soo, my total is $115.56, $15.56 over budget. That can be attributed to the fact that I stock up on chicken breasts, though, so I don't feel too bad about that.
Breakfasts this week will be comprised of yogurt, muffins, fruit,toast, scrambled eggs, and homemade granola (I finally made some!). Lunches will be homemade yogurt, yogurt smoothies, fruit, sandwiches, and leftovers as necessary.
And here's what we'll be eating at dinnertime:
Saturday
Sunday
French Toast
scrambled eggs
OJ
Monday
Grilled Bratwurst
fruit salad
chips and dip
root beer floats
Tuesday
Wednesday
Shrimp Taco Salad
Challah
Thursday
Bacon and Cheese Quesadillas
fruit salad
raw veggies
Friday
Grilled Chicken
English Muffins
green salad
I might be back tomorrow with a short post here, depending on how my day goes today (I can promise, though, that there will be a post on The Frugal Girl 365 tomorrow), but if not, have a lovely weekend and I'll see you here on Monday!
Oh, and don't forget to enter my Quiznos gift card giveaway (it closes at 9:30 EST today) and my Tropicana $50 Visa gift card giveaway (it closes at midnight tomorrow night).