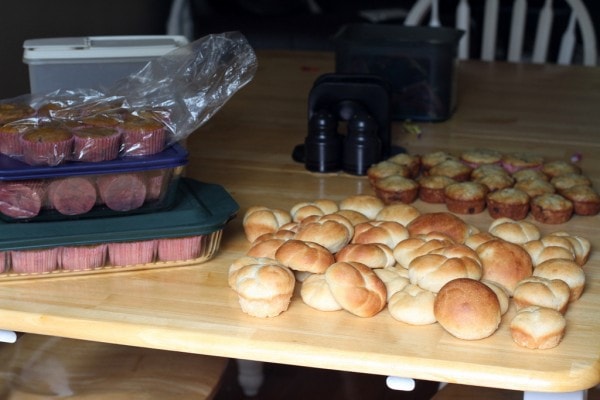 This past Friday I was supposed to go take some senior pictures, but the weather was overcast and too dark for that. So, I ended up have a surprise day at home, and since the weather was really cool, I decided to get some batch baking done.
I made:
3 dozen Sweet Potato Chocolate Chip Muffins (I had a couple of sweet potatoes that had gotten wrinkly)…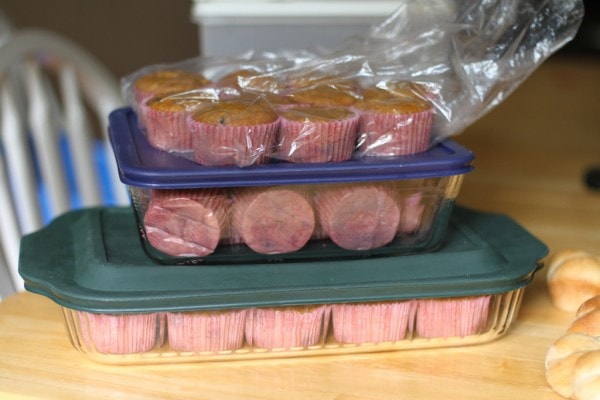 1 batch of Banana Chocolate Chip Muffins (to use up some bananas from the freezer)…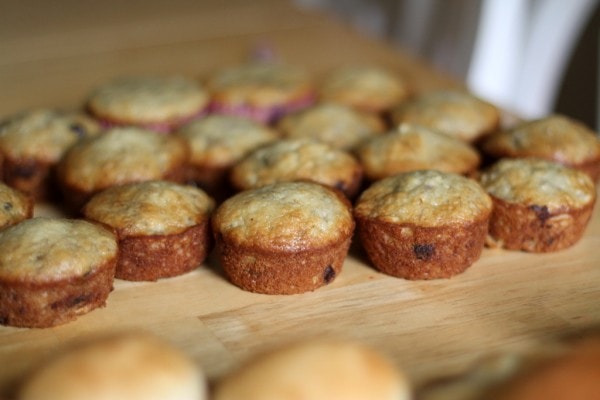 3 dozen whole wheat rolls…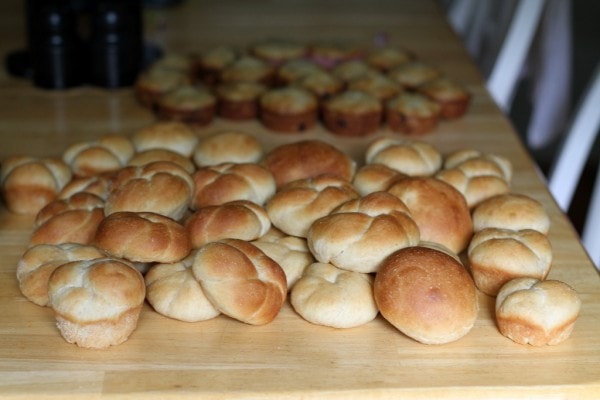 and a batch of granola.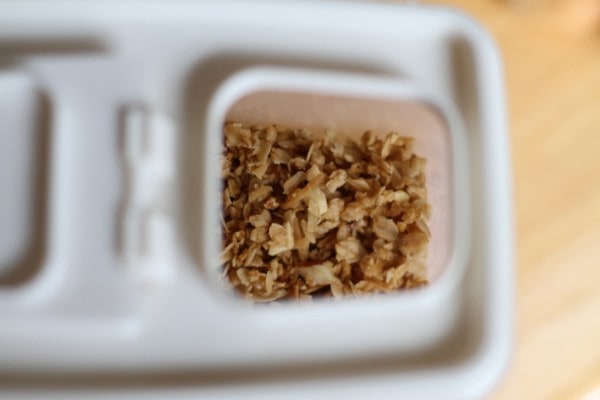 Plus, I made 4 quarts of yogurt (I know this picture only has three, but there were four, I promise! ).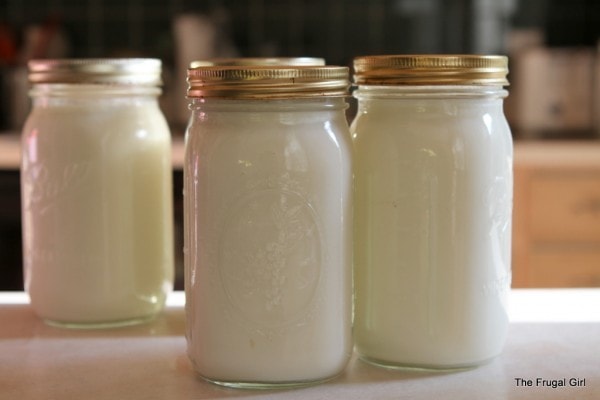 Most of what I made will serve as no-cereal breakfasts for us, and the whole wheat rolls will be used for sandwiches and as a dinner accompaniment.
I had to wash tons of dishes, and I did get a little tired of measuring and stirring, but the payoff is that I don't think I should have to turn on my oven very much at all over the course of the next week. And that's good because the forecast is looking distinctly summery!