Last week we were at an ice cream shop that encourages customers to write/draw on post-it notes and then stick them up on the walls.
This one caught my eye, and not just because of the misspelling.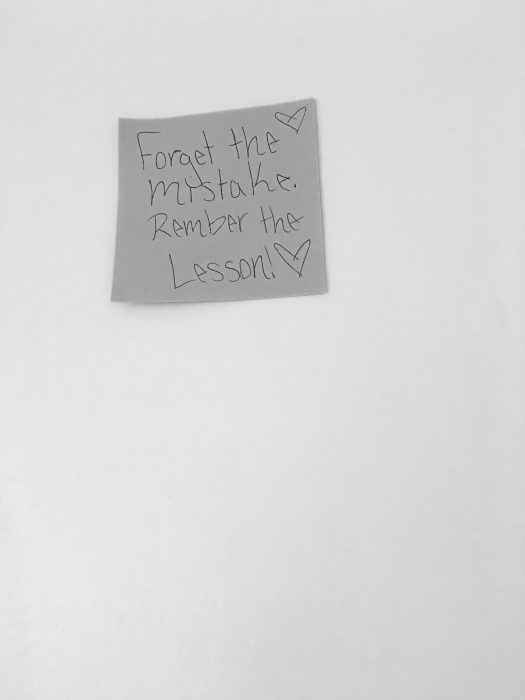 I (and probably lots of other money-conscious people) have a really hard time letting go of it when I make a mistake that costs us money.
It can be a big mistake or something as small as a library fine, and still I tend to obsess a little* over what I should have/could have done differently,
I don't think that's very healthy.
*Is it even possible to obsess only a little? Obsessing is by nature not a little thing!
I mean, of course I think it's smart to avoid stupid spending decisions and mistakes.
But all of us, in spite of our best efforts, will do dumb things that cost us money. No one can perfectly manage their lives or their money all the time.
So, mistakes are going to happen.
And honestly, what good does it do to beat ourselves up about our mistakes? What's done is done, and we can't change the past.
What's important is to learn from that mistake so that you hopefully don't repeat it again in the future. That's where the value of a mistake lies (not in the obsessing-over-it part!)
Now, if I can just remember this next time I make a money mistake…
Fellow money-savers, I'd love to hear your thoughts on this. Do you have trouble moving on from money mistakes?