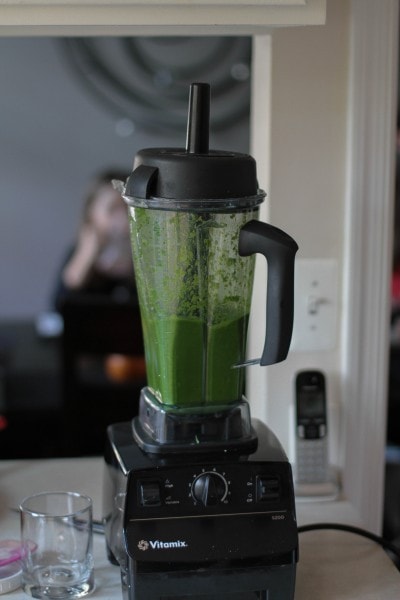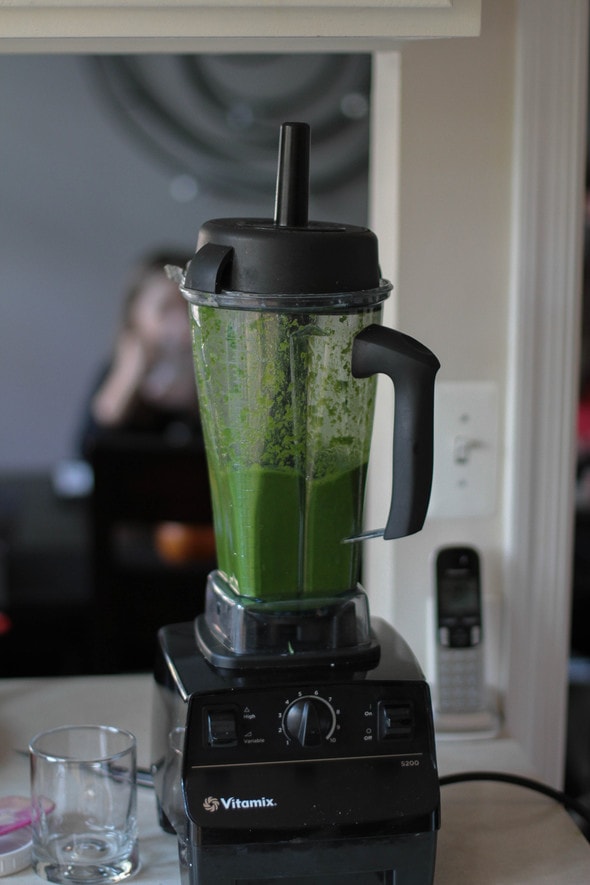 Since you all said that your favorite part of Food Waste Fridays was the saves rather than the losses, here's a roundup of the rescues I made last week. Ready?
Peppers
I had a red, a yellow, and a white bell pepper that were getting a little…mushy. I remembered that my ATK 6 Ingredient cookbook had a recipe for roasted red pepper soup, so I looked that up and discovered it called for 6 peppers.
I just halved it and boom, my peppers are all safely used up. Phew.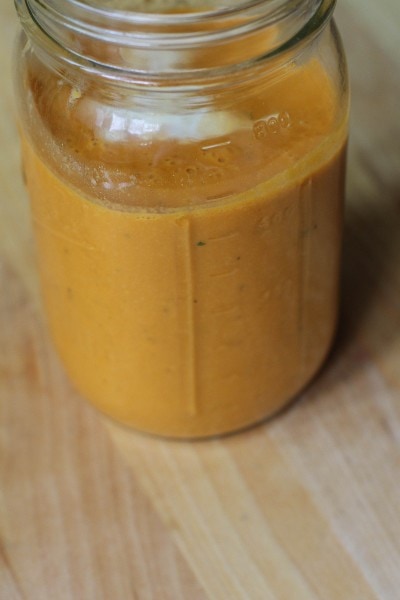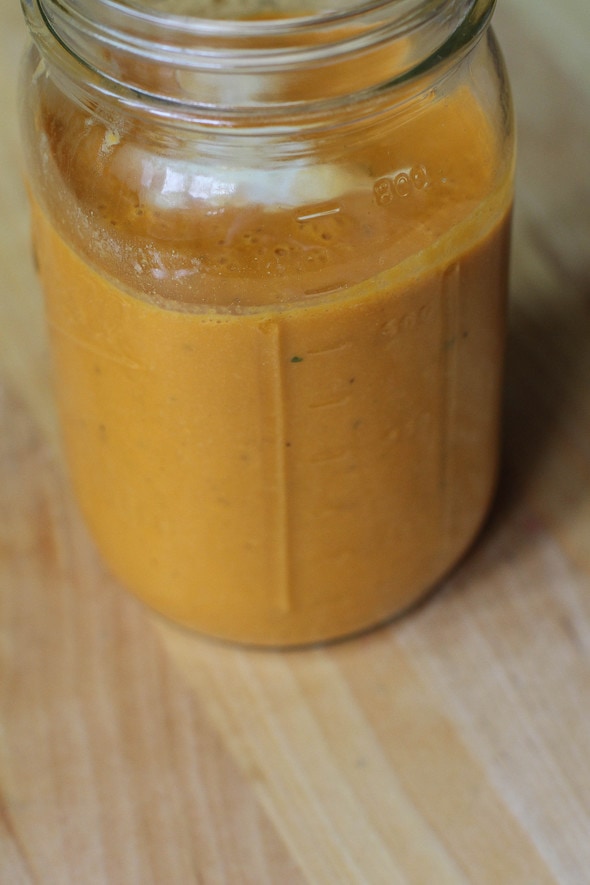 Zucchini, part the first
My produce box gave me several zucchini, and since we had hibachi pretty recently, I didn't think I should go that route again. That same 6-ingredient cookbook had a shaved zucchini basil salad, so I made a bowl of that.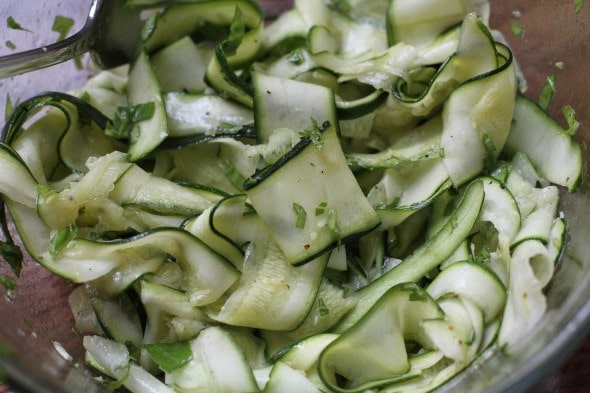 It was actually really easy to shave the zucchini, using a regular ol' vegetable peeler. And the salad was quite tolerable, which is a compliment coming from me, a zucchini-disliker.
Zucchini, part the second
I still had some zucchini left after that, so I made a batch of zucchini muffins. I used this version, from Simply Recipes.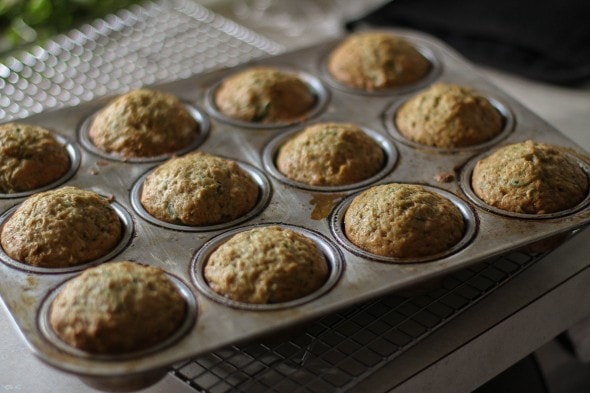 While the recipe was quite good, it really, really needs more than a pinch of salt. I felt like the lack of salt kind of ruined an otherwise great recipe. So, if you make them, add at least 1/4 teaspoon!
Grapes and a cucumber
I found a cucumber and a half a bag of grapes hiding in the fridge, so I picked through the grapes and put them in a bowl, and peeled and sliced the cucumber and set it out in a bowl.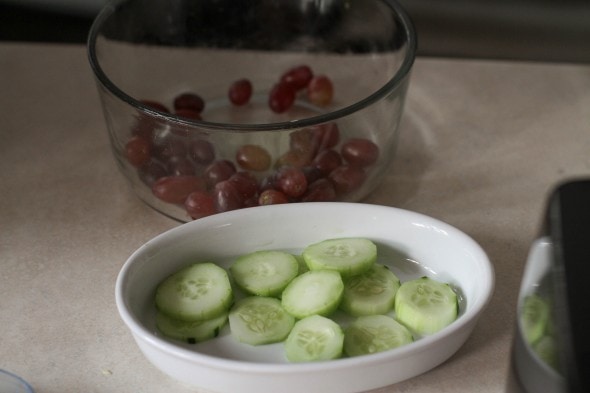 And in just an hour or two, the kids and I ate them all. I find that having things like this out and visible makes such a huge difference. We will totally eat a cucumber that's sliced and in plain view.
But a whole cucumber hiding in the vegetable drawer? Not so much.
Rice as dry as the Sahara
I found some SUPER SUPER DRY leftover Chinese takeout rice, and cooked it with some home-cooked leftover rice to make a bowl of rice pudding.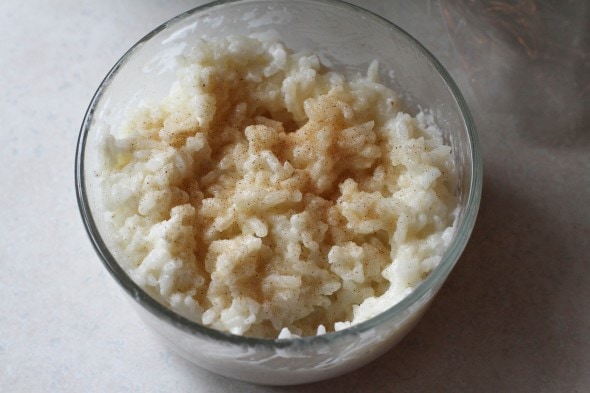 Since the takeout rice was so dry, I added a little water first, before stirring in the milk.
Cilantro
My cilantro was starting to go bad, so I picked out the good stalks and chopped them up to make some pico de gallo.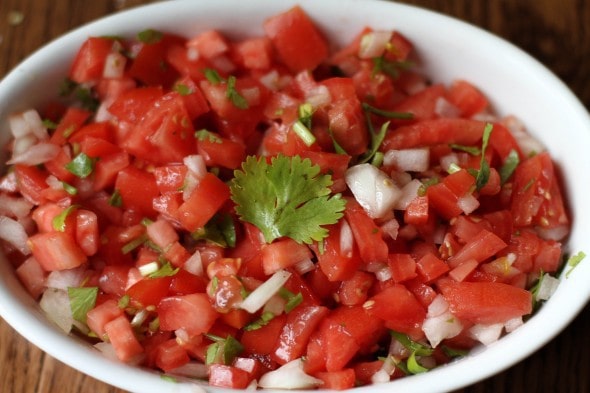 Struggle with cilantro waste at your house? Here are my best ideas for using up cilantro!
Collard Greens
And lastly, my product box contained a big bag of collard greens, which I'd been adding to smoothies. But we can only handle so many collard green leaves in each smoothie, so I was worried that the leaves would go bad before we finished them.
So I blended up the rest with a little water…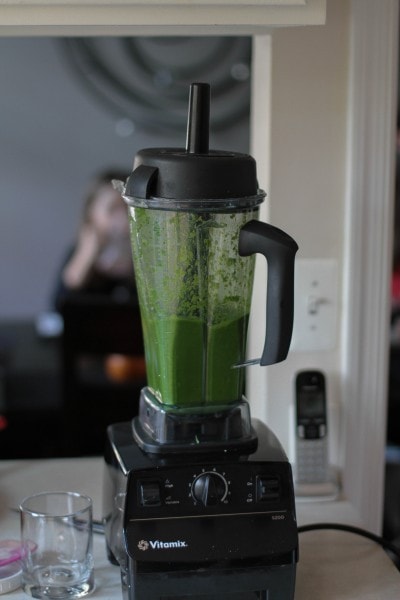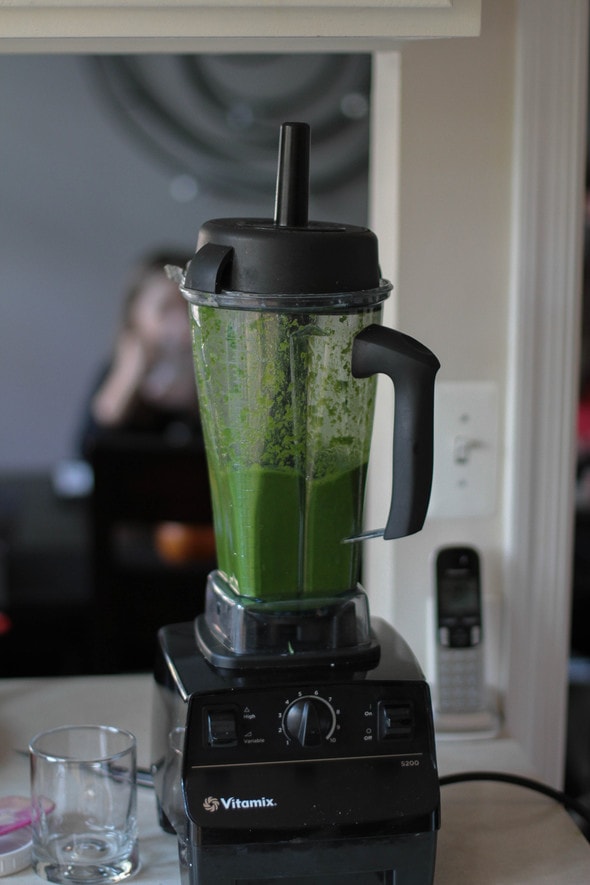 (Yup, I own a Vitamix. Here are my thoughts about it.)
…and froze the mixture in an ice cube tray. So, now I can just throw a cube into smoothies and I don't have to worry about the greens going bad.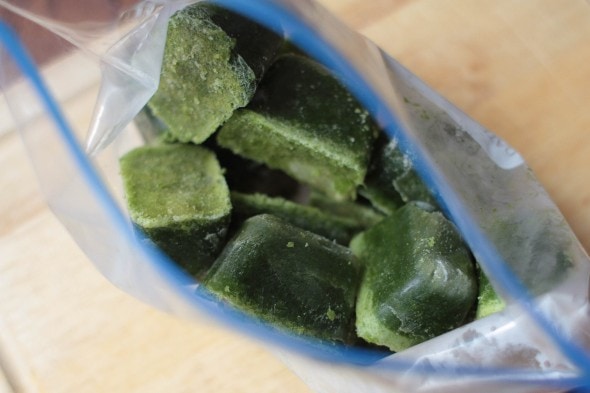 (I know that you are supposed to saute collard greens with bacon and such, but here at Chez FG, 0/6 of us are fans of cooked greens. So green smoothies it is!)
Joshua decided to drink a shot glass of the blended collard greens, because that is the sort of thing teenage boys do. He said it tasted like grass clippings.
(not that he regularly drinks grass clippings, mind you.)
______________________
So. I feel pretty good about how my fridge is doing, except for one thing.
(actually, two things.)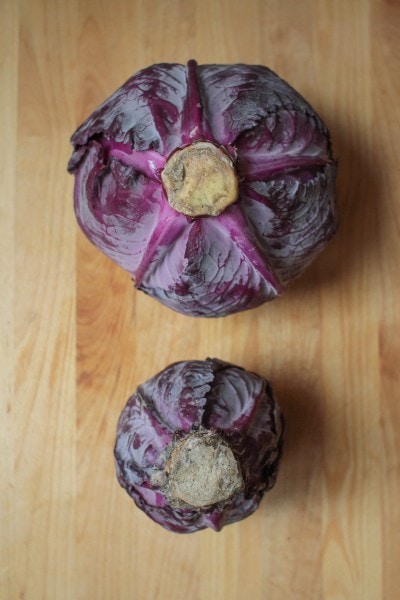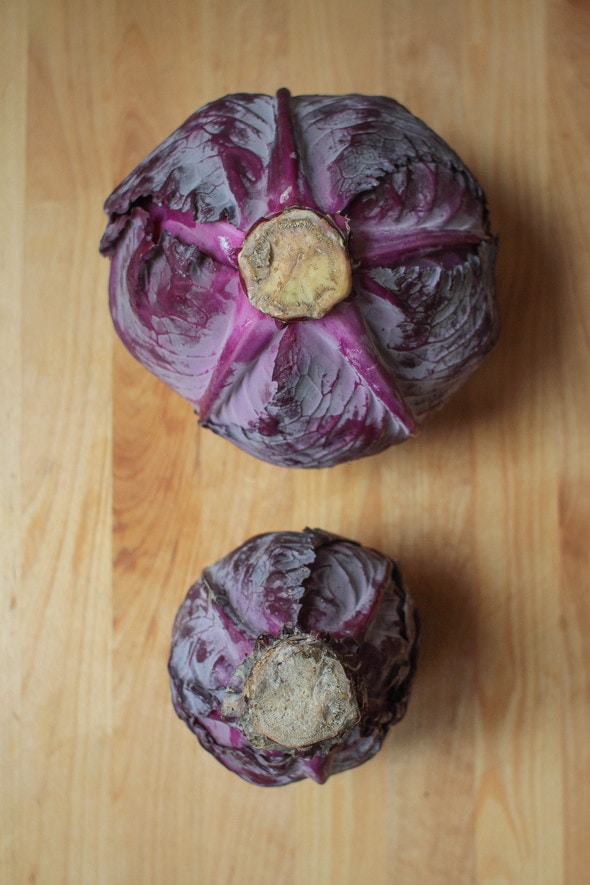 (from my produce box)
I can slice some of these thinly and put them in salads, but this is a lot of cabbage to use that way.
And we aren't big on cooked cabbage here, so I need to use them up in some raw application. Do any of you have excellent raw red cabbage recipes for me? Like, so good that even offspring/husbands who are iffy about red cabbage would like them?