EDIT: to enter to win this giveaway, sign up for the Amani Ya Juu newsletter right here and you'll automatically be entered!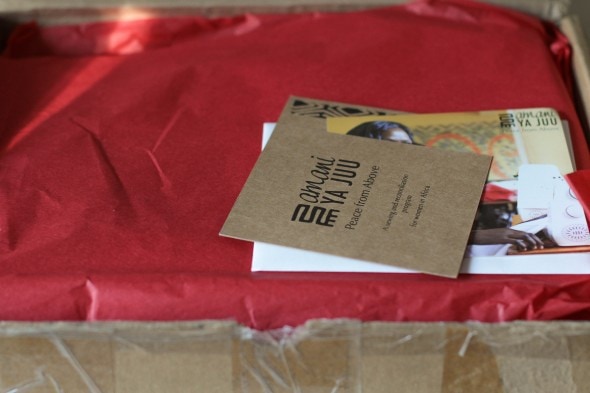 I think you DO.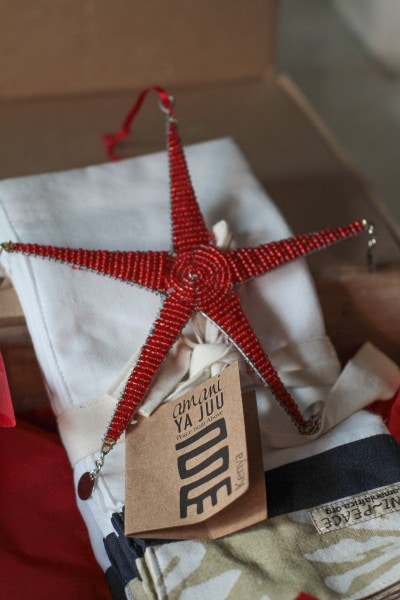 What's Amani Ya Juu?
Amani is a fair trade sewing and reconciliation organization that helps marginalized women in Africa. It was started by an American missionary to Liberia who had to flee to Kenya with other refugees.
Because of her experience as a refugee, she started Amani in 1996 as a way of giving employment to other displaced women.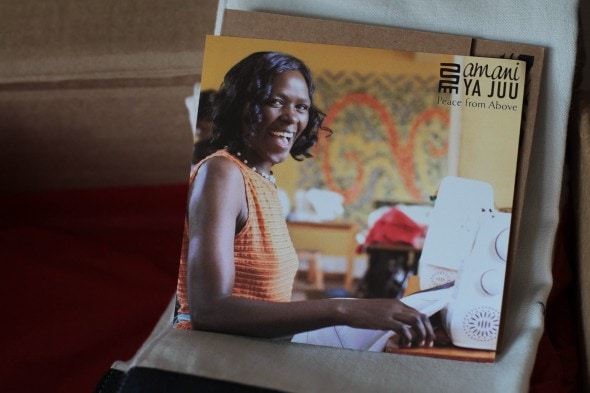 The Amani women make all sorts of homegoods and gifts which they sell to support themselves, which is just so great. I love this type of non-profit model because it gives power to the economically disadvantaged people it helps.
The items that Amani sells aren't things you'd buy just to feel good…they're useful, lovely, and well-made and I'd want to own them even if they weren't helping to support a good cause.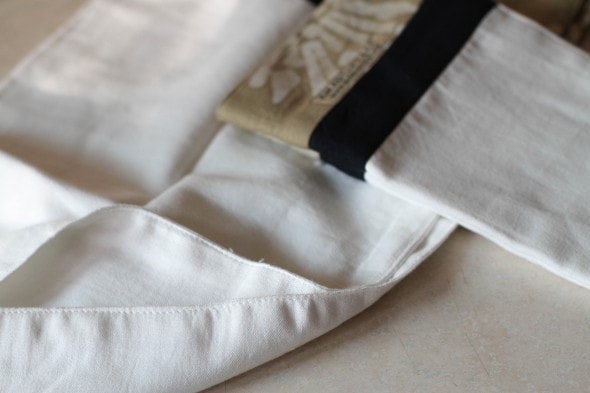 I got a set of cotton tea towels ($22), which are so beautiful, I'm going to have to force myself to actually use them as towels. Love them!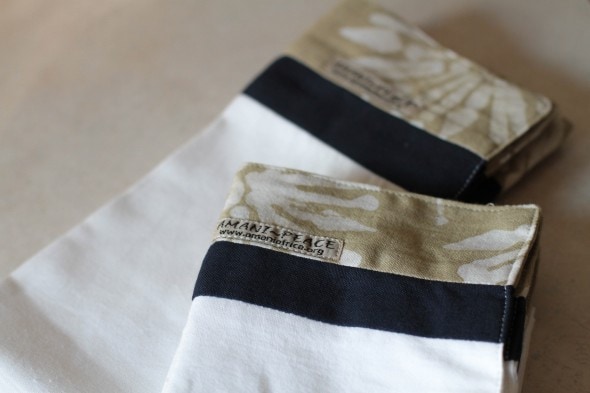 I also chose a beaded star ornament($14), which comes in red or white.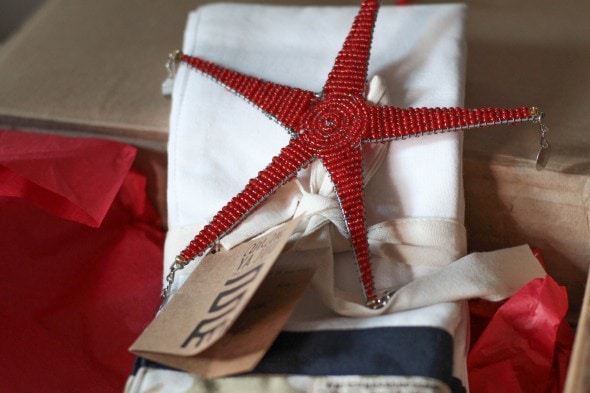 I kind of want five of them to hang from my dining room chandelier.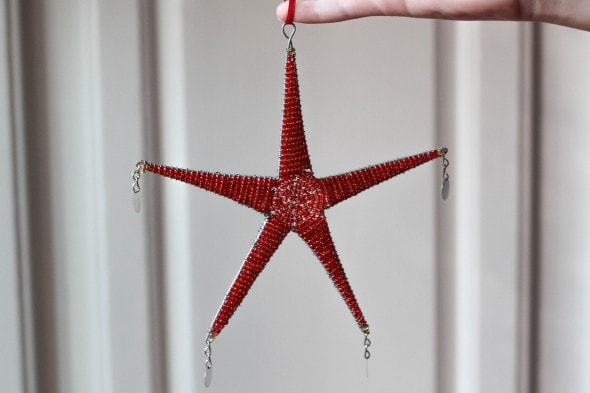 Amani's items are made in Africa and then shipped to a warehouse in Chattanooga, where orders are fulfilled. In Chattanooga, Amani asks the local community to bring in used boxes, which they then reuse to ship orders.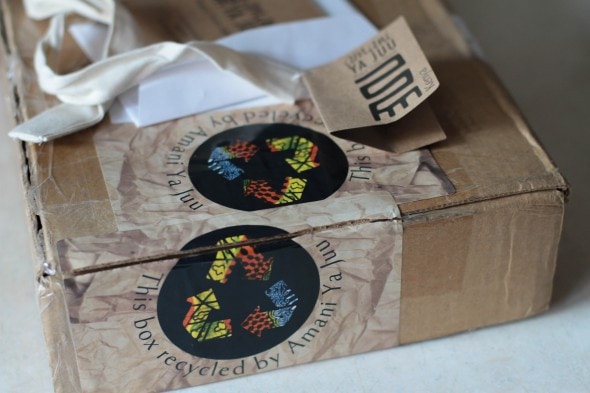 This makes my heart happy, as you can imagine. It gives boxes a new life, involves the community in Chattanooga, and reduces costs for Amani!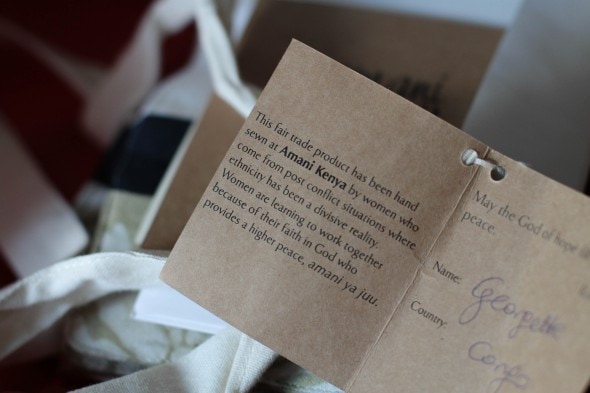 I'm putting this batiked apron ($32.00, in white and turquoise) on my Christmas list.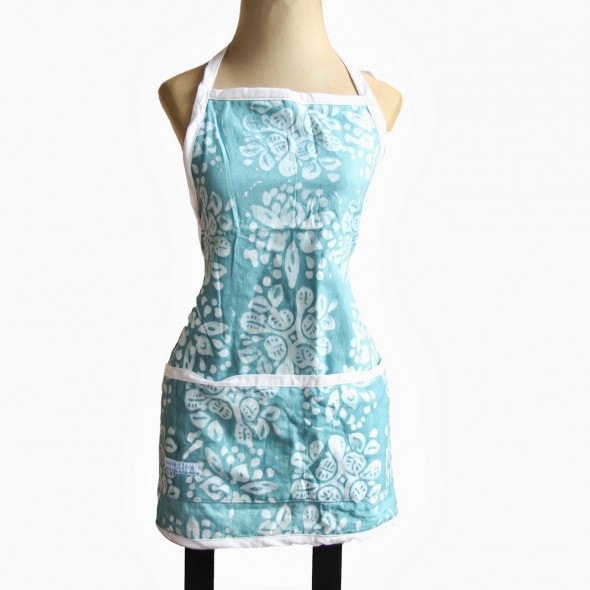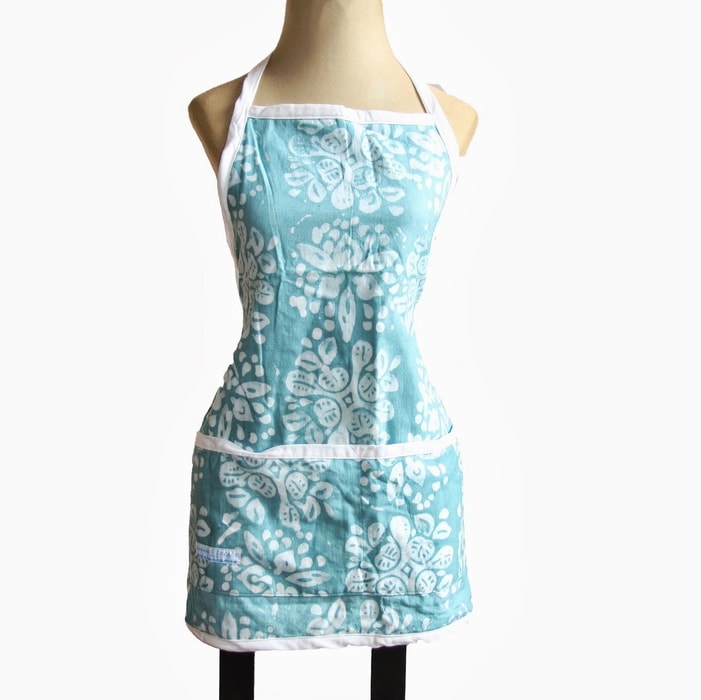 My apron is literally falling apart, so I've been keeping an eye out for a replacement that's not frilly and ruffled and this fits the bill perfectly.
Amani also sells jewelry, bags, clothing, wooden bowls/spoons, stationery, and more.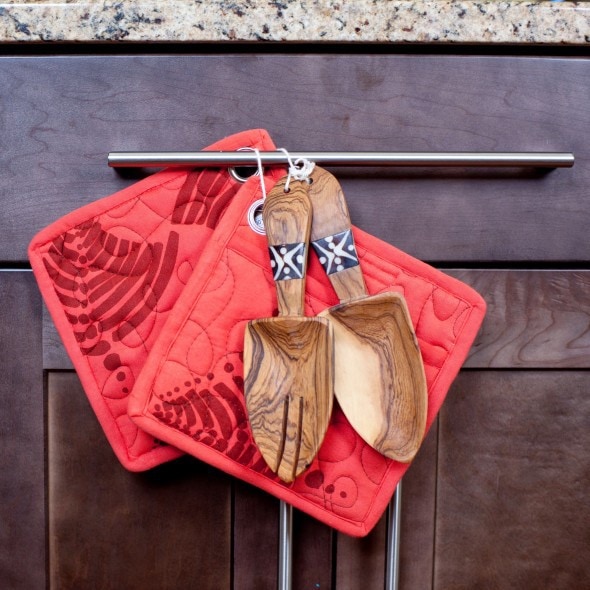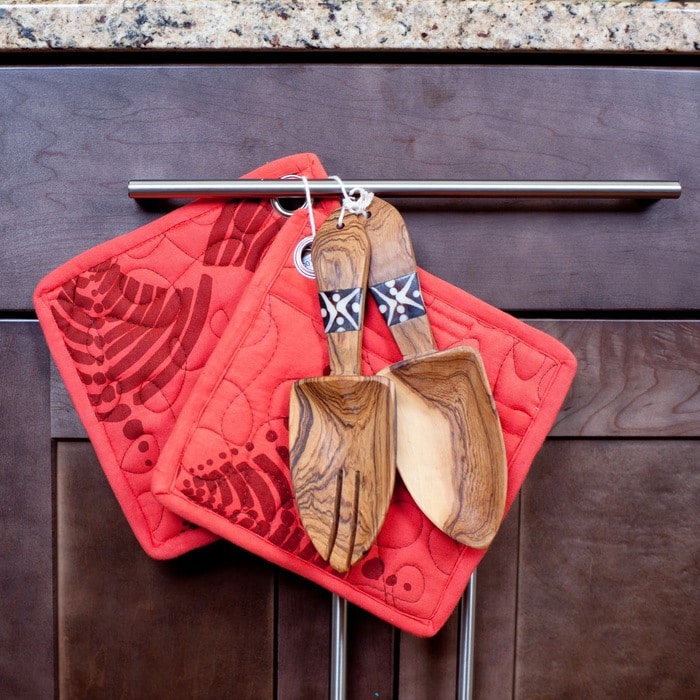 So, there are lots of options at many different price points for your Christmas shopping at Amani. Do take a look at the offerings as you buy gifts this year, and consider using part of your gift-giving budget to support the work Amani is doing.
(This is what I prefer to do instead of boycotting. I'd rather actively support organizations/companies with a mission I love!)
The Giveaway
Amani Ya Juu is giving away a tea towel set and a beaded star ornament (you pick the colors) to a lucky Frugal Girl reader!
You could keep these for yourself, of course, or maybe there's someone on your Christmas gift list who would love them.
To enter, click here and subscribe to Amani Ya Juu's newsletter and you'll be automatically entered into this giveaway.

(SO sorry for the incorrect info earlier! I'd forgotten that Amani wanted entries to be made this way rather than in the comments. Comments are closed to avoid any further confusion. Just click on the link above to enter.)
NO PURCHASE NECESSARY. One entry per person. Void where prohibited. Winner will be chosen at random. Giveaway closes at 11:59 PM EST on Thursday, November 12th.
Disclosure: Amani sent me the towels and star free of charge, but this post is not sponsored in any other way. I'm writing about Amani and doing this giveaway because I want to support this organization in what they're doing, and I want to help spread the word.