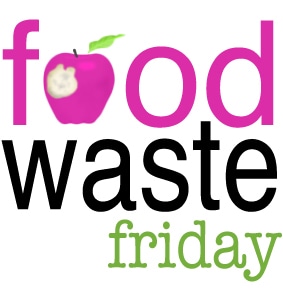 Every week, I post a picture of the food that has gone bad over the last seven days. Why do I do this? Because in March of 2008, I finally got fed up with the amount of food I was wasting, and I thought that showing my waste to other people would motivate me to use up my food instead of wasting it. Because this often embarrassing practice was so helpful for me, I invited other bloggers to join me in posting their food waste photos, and Food Waste Friday was born. If you're not a blogger but still want some food waste accountability, feel free to participate by leaving a comment.
I think this waste actually pre-dates my blogging, which is pretty sad, considering I've been doing this for over 2 years now.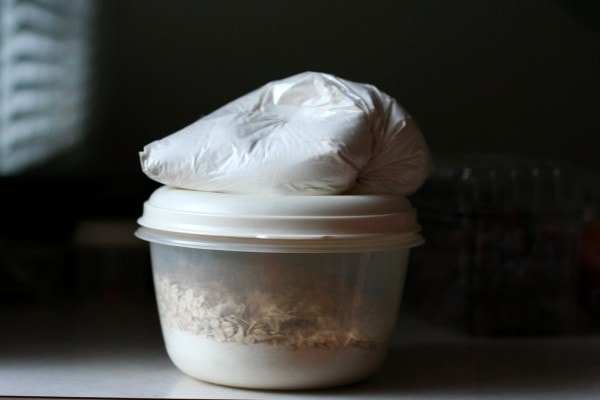 A long, long, time ago, in a kitchen occupied by myself, I had great intentions of making some oatmeal animal crackers. I got as far as mixing up the dry ingredients, and then I don't know what in the world happened. I ran out of time or motivation or something.
I haven't the faintest idea where the animal cracker recipe is now, and the dry ingredients have been sitting in my cabinet for so long now, the oats are rancid (safe, but not enjoyable to eat).
So, these ingredients are getting composted.
Along those same lines, I once started mixing up a batch of cinnamon twists and accidentally added something like twice the sugar. I set the dry ingredients aside, intending to just make a double batch later. But I never did. And now I really cannot recall exactly what's in the bag…did I add salt? if I did, was it the right amount or double the amount?
And given that Cinnamon Twists aren't a super-quick food, I find myself unwilling to mix up a double batch in the hopes that they'll turn out. I'd rather waste a couple cups of flour and sugar than risk wasting the butter, milk, and other ingredients necessary for a full-blown double batch.
Update: I have something else to add. A year or two ago, I tried making a little batch of homemade chocolate milk mix (like Quik) using a recipe from the internet, and it was a pretty bad flop, mainly because it wouldn't dissolve. This morning I tried blending it up in the food processor and it still resisted dissolving. And then I tried blending it with milk in the food processor and only ended up with a weirdly-textured drink that looked like chocolate milk. My kids all tried it, and even though they usually will eat anything with sugar in it, they all gave it a huge thumbs-down.
So, that's getting tossed too.
I'm bummed about throwing this stuff out, but really excited about getting the cabinet space back. What took me so long??
________________________________________________
How did you do this week? If you blogged about your food waste, link us up by entering your info into the widget below. You'll save money, reduce your trash output, and get a little publicity for your blog! And if you don't blog, you can still share about your food waste by leaving a comment.
Today's 365 post: Zoe and the Hair-Buzzer