If you're one of the ones that use Facebook to keep track of my doings, you know that I tried my hand at making turtle rolls for Sonia's birthday yesterday.
The verdict?
They're cute.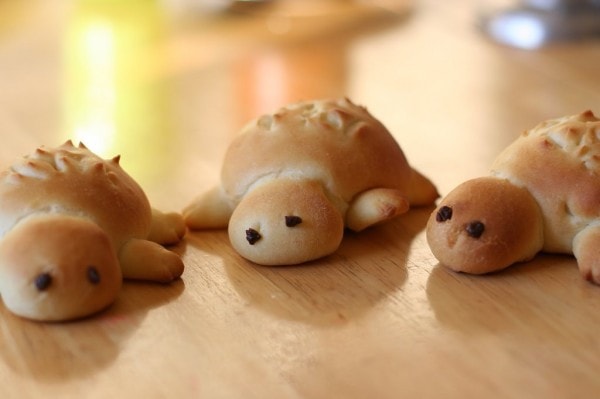 Time-consuming.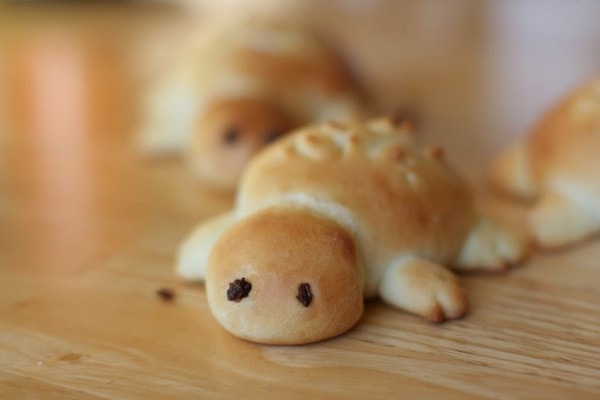 But cute.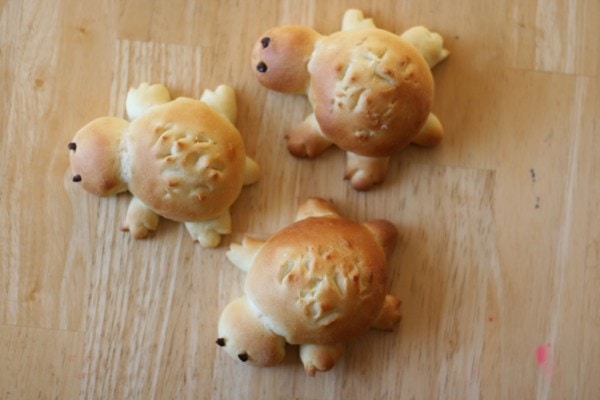 Joshua loves all herps, but he put in a special request for his favorite type of reptile.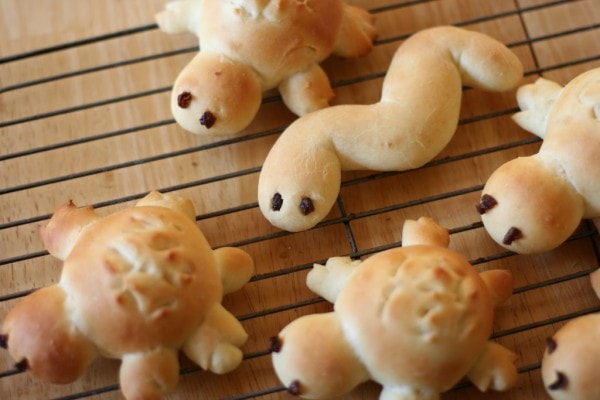 I did take pictures of the process, so next week I'll show you how to make these, in case there's a turtle-obsessed person in your life too. 😉
Also, I did manage to make something that looked sort of like a sea turtle cake.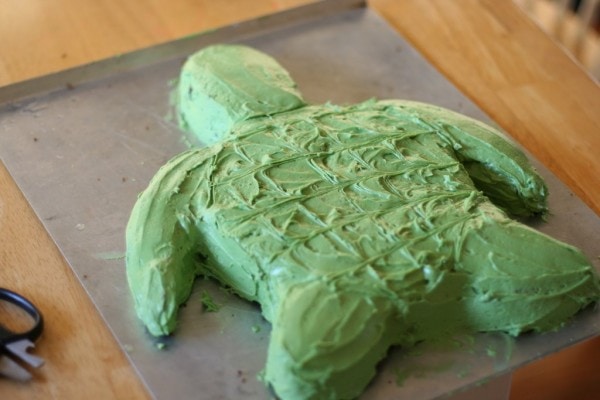 I looked at an online photo of a sea turtle, hacked up two layers of a not-from-a-box chocolate cake, and slapped lots of buttercream frosting on to hold it all together.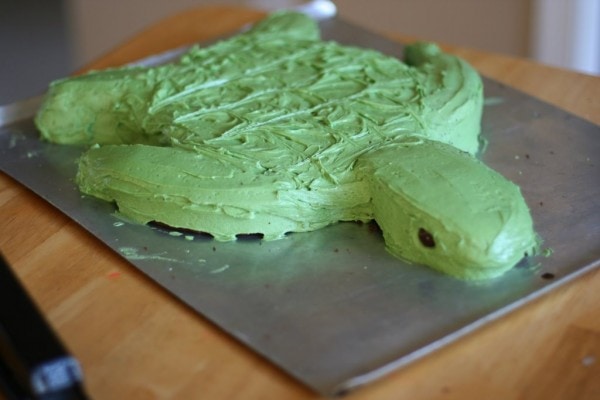 Beautiful cake-making is not one of the skills on my resume (and lack of inspiration to get better at it is what keeps me from investing time in that skill. I'd really just rather bake bread!), but my kids somehow are always thrilled with the sloppy cakes that come out of my kitchen.
Even Joshua, who is acutely aware that a snapping turtle doesn't look quite like this, was sincerely impressed (either that, or he's just getting really good at being polite.).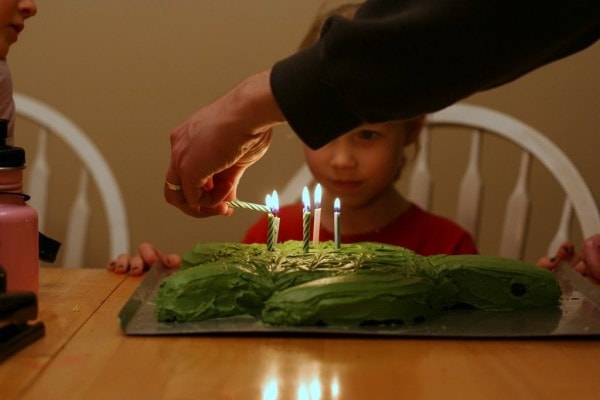 And Sonia was definitely happy with it, which is what really matters.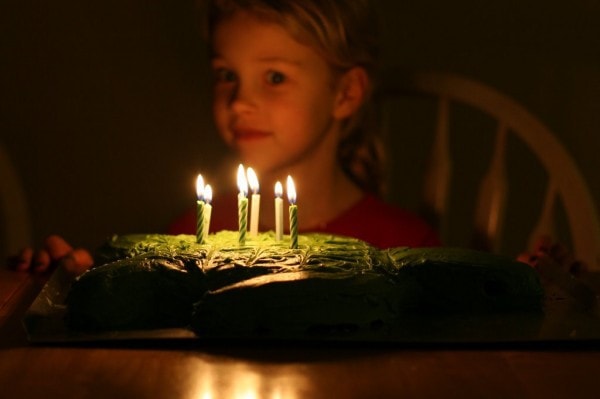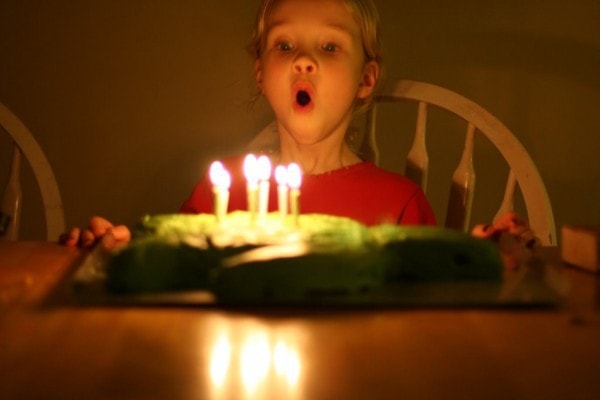 We gave her presents too, of course (wrapped in cloth gift bags and reusable boxes).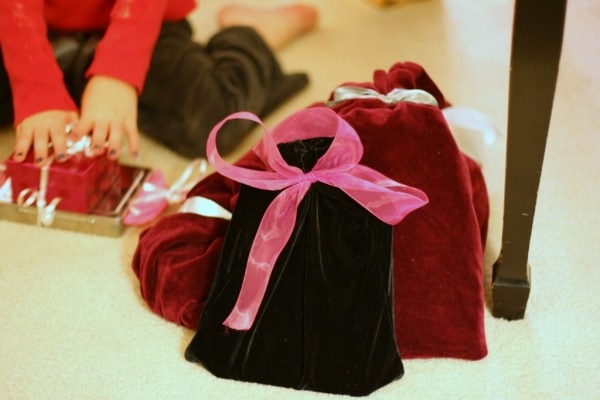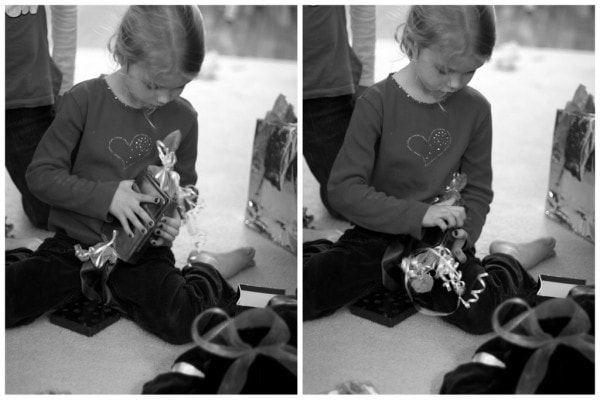 This picture is blurry, but it's the only one I have right now of what appears to have been her favorite present…a very fuzzy, very soft turtle blanket.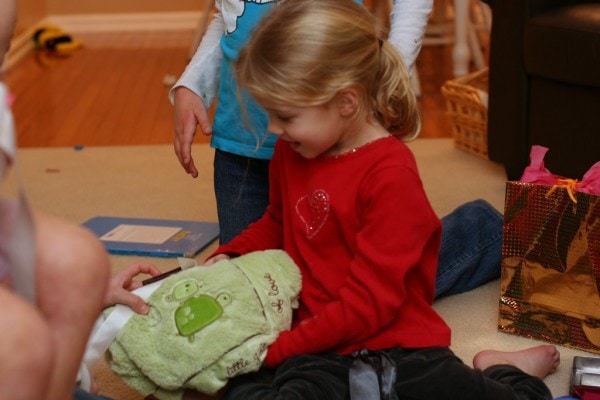 There were more turtle-y presents too…I'm sure that those of you with eagle eyes will spot them in future photos on Joshua's blog or mine. 😉
See you tomorrow for Food Waste Friday!
Today's 365 post: Sometims Mr. FG puts his foot down.