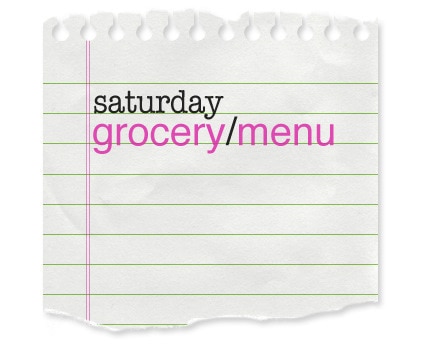 On Saturdays, I share my menu plan for the upcoming week along with a photo of my groceries and a tally of my spending. My goal is to spend $100/week for our food, toiletries, and cleaning products. I'm currently in the midst of trying to buy more local, sustainably-produced food while sticking to my budget. Can it be done? I don't know, but I'm going to try, and I'll share what I learn as I go along.
I went grocery shopping last week (last Saturday, in fact), so this week I didn't have to do a regular grocery shopping trip. Love, love, love that.
I did take a picture of last week's groceries, though, so here you go.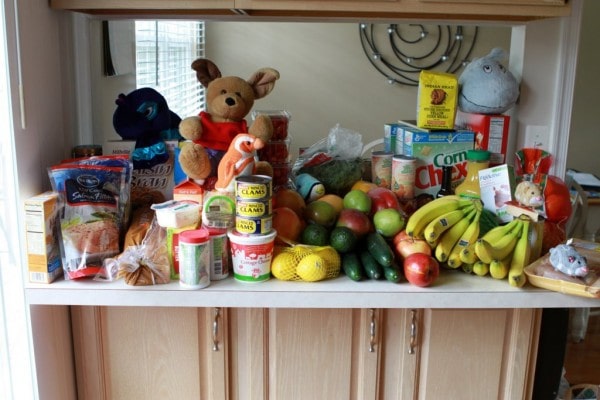 And yesterday after I went to the gym, I stopped at Aldi to pick up some more produce, as we were running low…I got spinach, grapes, carrots, pineapples, grapefruit, strawberries, and an avocado.
Last week at Aldi, I spent $88.60,I spent $34.08 yesterday at Aldi, and last week at Weis, I spent $53.79. So, my two week total is $176.47. That's definitely under my $200 goal, so I'm pleased with that.
Saturday
Sunday
French Toast
eggs for those who so desire
maybe some sausage
Monday
Skillet cornbread
fruit salad
Tuesday
Shrimp Burgers (from ATK's new cookbook…I'll take pictures so I can share the recipe)
green beans
grapefruit halves
Wednesday
Chili Verde (got bumped from last week because I haven't found tomatillos yet)
peach slices
green salad
Thursday
Oven Fried Fish (another recipe from ATK's cookbook)
broccoli
Friday
Takeout date night for Mr. FG and me, something easy for the kids
Today's 365 post: Can you even tell what this is?
Joshua's 365 post: Adam the Alligator