Every week, I post a picture of the food that has gone bad over the last seven days. I started doing this in March of 2008 to help motivate myself to use up my food instead of wasting it and it's been very effective. Since it helped me so much, I invited other bloggers to join me in posting their food waste photos, and Food Waste Friday was born.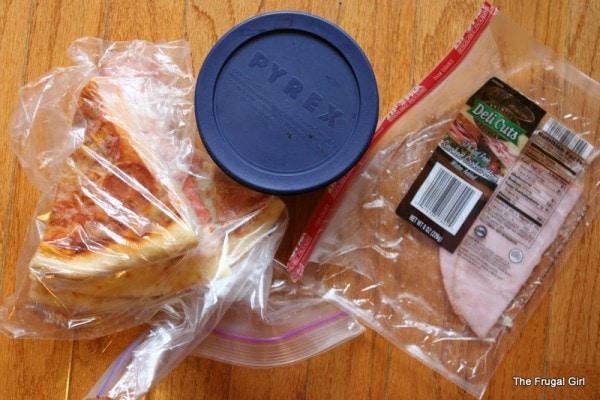 This week, all of my waste is meat related. I have one deli slice of ham, which I forgot about (there was cheese on top of it!). A quarter of a chicken breast is inhabiting the Pyrex container (there were three, and I did manage to eat two of them). And then I have some pizza. Somehow, we got behind on eating pizza, and while these might still be safe to eat, pizza gets dry and rubbery after it's been in the fridge for a while, and I really don't want to eat it!
Maybe next week I can avoid wasting veggies while also managing to avoid wasting anything else.
________________________________________________________
How did you do this week? If you blogged about your food waste, link us up by entering your info into the Mister Linky Widget below. Participants get a spot on my Food Waste blogroll for the upcoming week, so join us! You'll save money, reduce your trash output, and get a little publicity for your blog!