1. I got a bike pump for $10 (almost a fail)
I have been wanting to ride my bike, but my tires were pretty flat after a winter of sitting in the shed.
So, I looked on Facebook Marketplace and found a bike pump for $10, which is better than the $25-$30 price range that seems typical for most decent bike pumps.
And the guy who was selling it happened to be driving near my house, so I just met him at a nearby parking lot. I am appreciative of the gas savings!
But then I got the bike pump home, tried to use it to pump my tires, and instead, the pump just let all the air out. Ugh.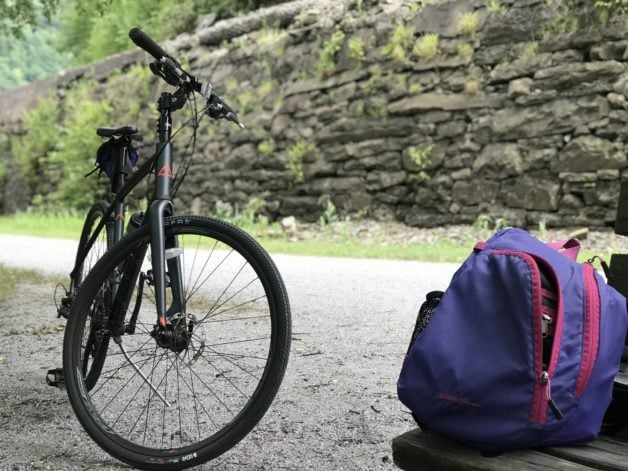 I do know how to use a bike pump, so I knew it wasn't user error (I also popped into a local bike shop to have the owner look at the pump, just to be totally sure it was actually broken!).
I contacted the seller, politely let him know (I said something like, "I think you may have accidentally sold me a pump that doesn't work." so as not to be accusatory), and he said he had another one he could give me instead.
Whew!
So, now I have a working bike pump and I did not actually end up wasting $10.
2. I soaked a limp cucumber in cold water
When I got back from my trip, I found a not-that-crisp cucumber in my fridge. So, I sliced it and covered the slices with cold water for an afternoon.
After their soak, the slices were so much crispier.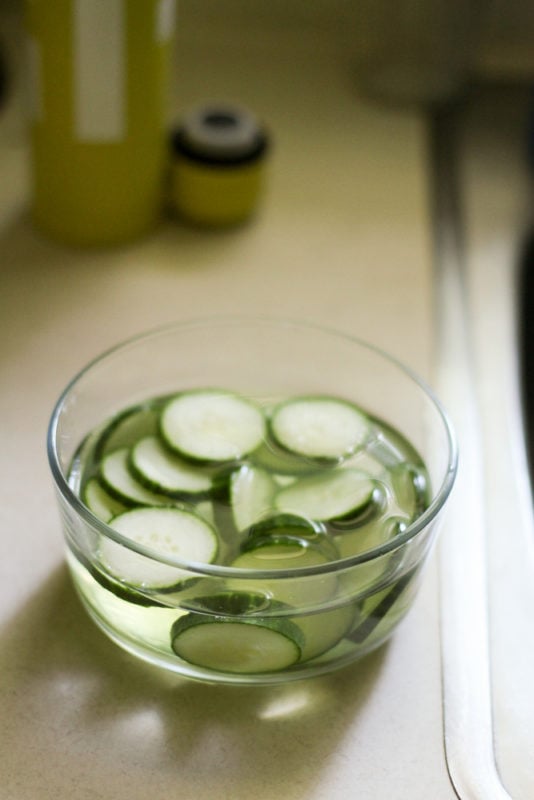 This works so, so well with lettuce too, by the way.
3. I got some free drill bits and screwdriver bits
I had a drill already, but no bits. Lisey has a set of bits I can borrow anytime while she's here, but obviously, she (and her tools) are only a temporary presence.
And even she doesn't have any screwdriver bits.
I almost stopped in at Home Depot to buy some for myself, but then someone on the Buy Nothing group had a few bits and screwdriver heads they no longer needed. Yay!
4. I made some plant starts from an old Aldi plant
I picked up a plant (maybe a succulent? I don't know!) from Aldi quite a few years ago, and I have to tell you: it was a seriously good purchase!
It's basically impossible to kill, and it is extremely easy to root the cuttings and make new plant babies. Basically, I just cut a section off of the plant, stick it in the dirt, and it grows roots.
5. I sold an old pair of Sonia's glasses
I think it was my friend Katy who alerted me to the fact that you can actually sell old eyeglasses on eBay. I've done this successfully with several pairs of Sonia's glasses, so when she got a new pair about six months ago, I listed her old ones on eBay.
It usually takes a while for these to sell, but that's ok. I'm not in a rush!
Happily, someone bought 'em this week, so they're on their way to a new wearer, and I'm $50 richer. 😉
I have a pair of mine listed as well, so we shall see if anyone buys those. This is my first time trying to sell my own glasses, which are not as fun and colorful as Sonia's usually are.
So, they might sit even longer before I get a sale. I'll let you know!
Your turn! What frugal things have you been up to lately?