1. I stored my black nylons in a Ziploc bag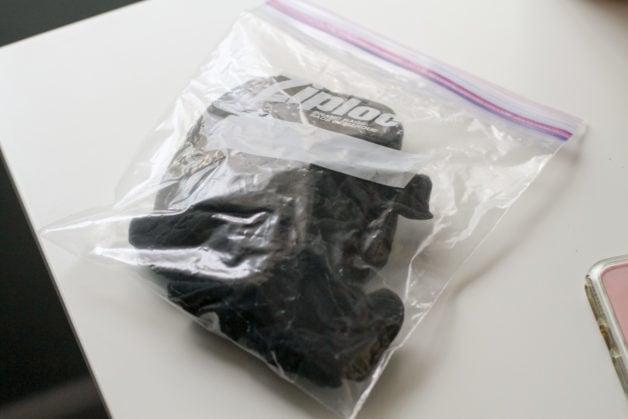 Mr. FG and I had a funeral to go to on Saturday (I wrote a little about it here, on my other blog), so I was looking for some legwear to go with my black dress.
Happily, I had put my one pair of black nylons in a ziplock bag in my sock drawer, so they were there, safe and protected, waiting for the next black-nylon occasion.
I almost never wear nylons, so I was thankful to my past self for preserving my single pair in the Ziploc bag! Without the bag, I am sure I would have accidentally snagged them.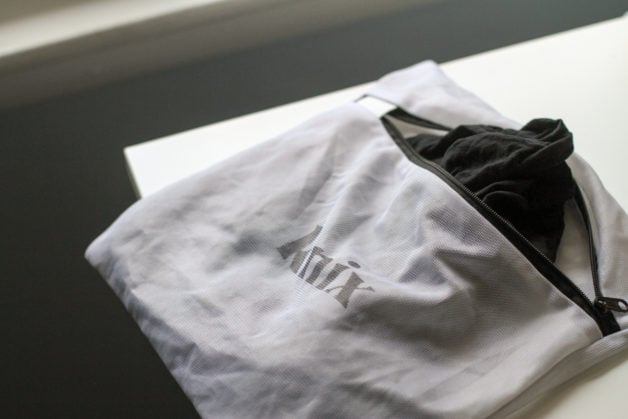 After the funeral, I washed them in a lingerie bag, let them air-dry, and put them right back into the Ziploc bag for next time.
2. I wore my black Goodwill/Target dress
I bought a classic black dress at Goodwill years ago for $9.99. It was new-with-tags from Target, and it's been very useful for the times when I need a conservative black dress.
I have several body-con style black dresses, which are fine when I do something like go out with Mr. FG:
But that type of dress is not quite what I want for a funeral, and this more conservative one fits the bill quite nicely.
Since it's a very classic style, it's a handy dress to keep around for occasional use. Even if there are five years between uses, it doesn't really go out of fashion.
Definitely a well-spent $9.99!
3. I printed out a $4 Cerave coupon
All four of us here use Cerave lotion and/or facewash, so I was delighted to see what I thought was a coupon opportunity.
First I filled out a skincare survey to get a $2 coupon. Then I printed it out and showed Sonia and she was like, "Uh, Mom, that's for Cetaphil, not Cerave."
Ha. I am forever getting those two brands confused. They both start with C, they both have three syllables…
(If you do indeed use Cetaphil, here's the link to get a printable $2 Cetaphil coupon emailed to you.)
I was a little bummed at this mixup, but I decided to search and see if I could find a Cerave coupon, and I found a $4 one. Yay!
I sent it with Mr. FG to BJs, since they are a warehouse club that lets you use manufacturer's coupons. And that is pretty lovely.
4. I took down my dead vines and saved the seeds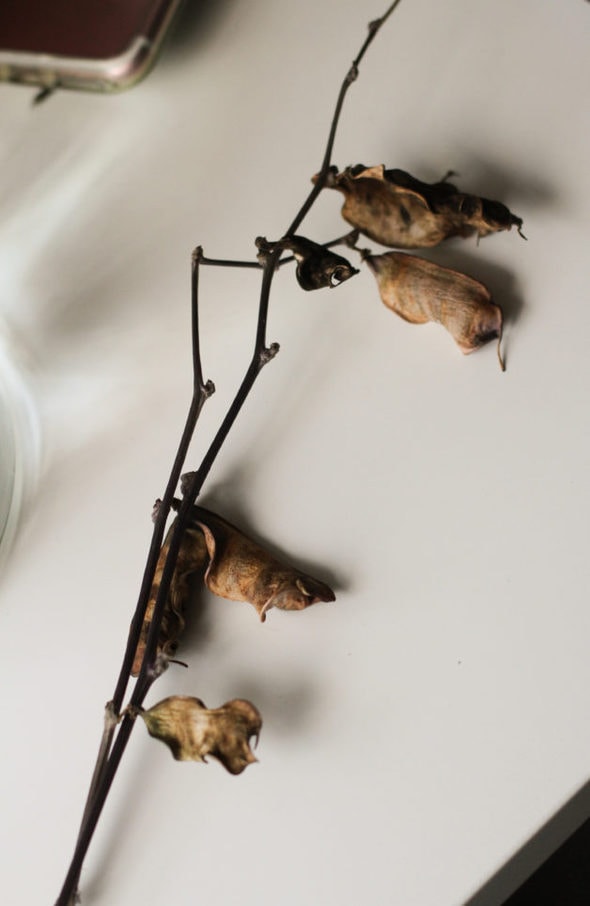 It's been cold enough at night to kill my purple hyacinth vines, so I removed some seed pods for next year and then cut the vines down and tossed them in the fire pit.
Bush/vine trimmings make very good kindling!
I'll let the seeds dry thoroughly and then store them until it's time to replant next spring.
5. I used up leftover fried rice + bok choy
When I got home from class yesterday, I chopped up and sauteed some Hungry Harvest bok choy, added some leftover fried rice, and topped it with two fried eggs.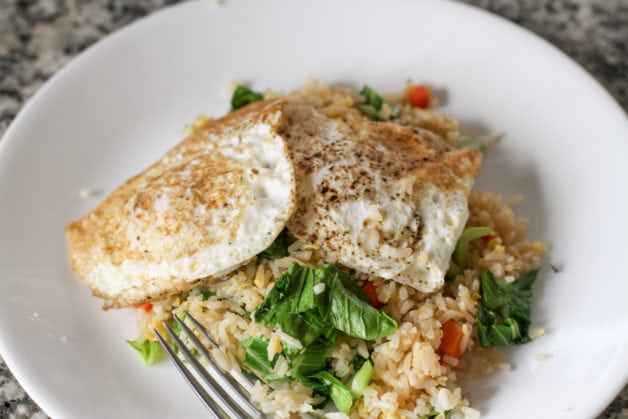 Scrambled eggs would have been a more authentic addition, but fried eggs are a little easier since you don't need to whisk them in a bowl first. And I was impatient for lunch. 😉
Your turn! What frugal things have you been up to?