1. I sold a Target return.
This was such a weird situation. Let me explain.
One of the swimsuits we ordered was too small for Zoe, so I went through the online returns process.
Target refunded me, but said I didn't need to bother to return the suit.
(I'm surprised Target does this, and I have to imagine that unscrupulous people will take advantage of it.)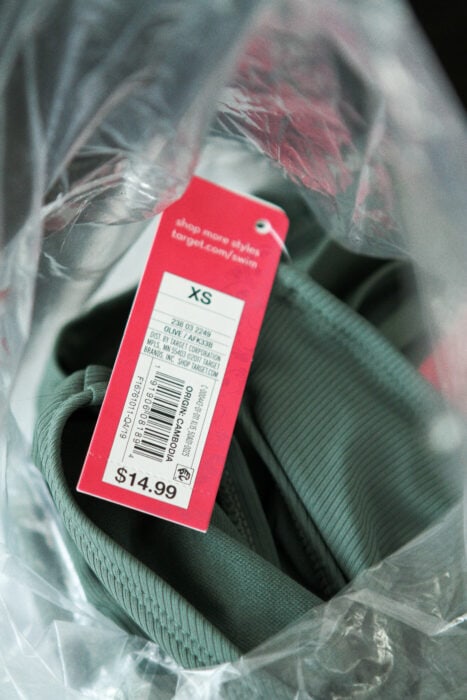 Anyway, I was left with a perfectly good swimsuit that no one here can wear. Zoe's the smallest person at our house!
So, I listed it on eBay, and it sold within a day.
(In that same order was a pair of too-big swim shorts. Target said not to send those back either, so we are just keeping them for Zoe to wear next year. Too-big is simpler to deal with than too-small, as long as you are still growing!)
2. I used up taco truck salsa.
We'd been to the taco truck for a date night recently, and we had extra hot sauce/salsa.
So, I added them to my scrambled egg burrito.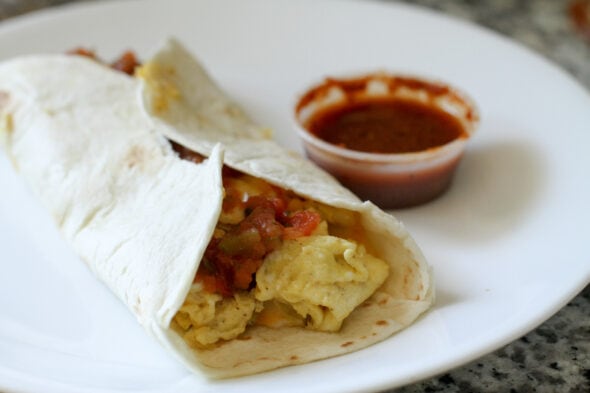 3. I used a rice bag to freeze chicken.
I always cut up my big packs of chicken breasts into smaller pieces, freeze them on a tray, and them put them in a bag. That way they're not frozen into a huge, unwieldy clump of meat, and I can take out just as many as I need.
The last time I used up a bag of jasmine rice from Aldi, I noticed that the bag was nice, thick plastic (even thicker than Ziploc freezer bags).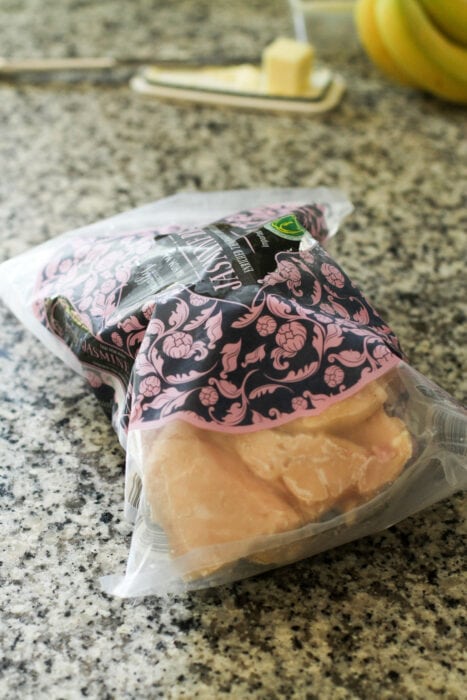 So, I saved it and now I have a bunch of chicken frozen in it.
4. I got our car insurance switched to a lower rate.
We are with Erie, and they had us in the RateLock program.
But, if you make any changes (like adding or removing a driver), then the rate is no longer locked in.
Since we are in a change-full time of life with drivers (Sonia will get added in about 9 months), RateLock doesn't make sense for us anymore, and our rate was going to go up this year.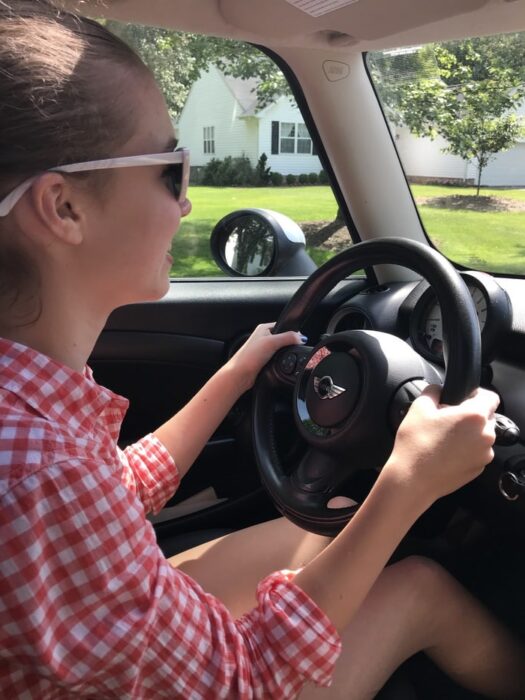 So, I called and discussed it with our agent, and we are now in a different Erie program that is cheaper.
Every little bit helps with a policy full of young drivers!
5. I…
listed an outgrown jacket on eBay
submitted some out-of-network medical bills for reimbursement
ate leftovers for lunch
submitted a request for paperwork to get Sonia's dual enrollment college classes for 50% off
What frugal things have you been up to lately? Share in the comments!