1. I ordered makeup-removing cloths
Sonia told me about these and I was intrigued. They're a type of microfiber cloth that promises to remove makeup with just water.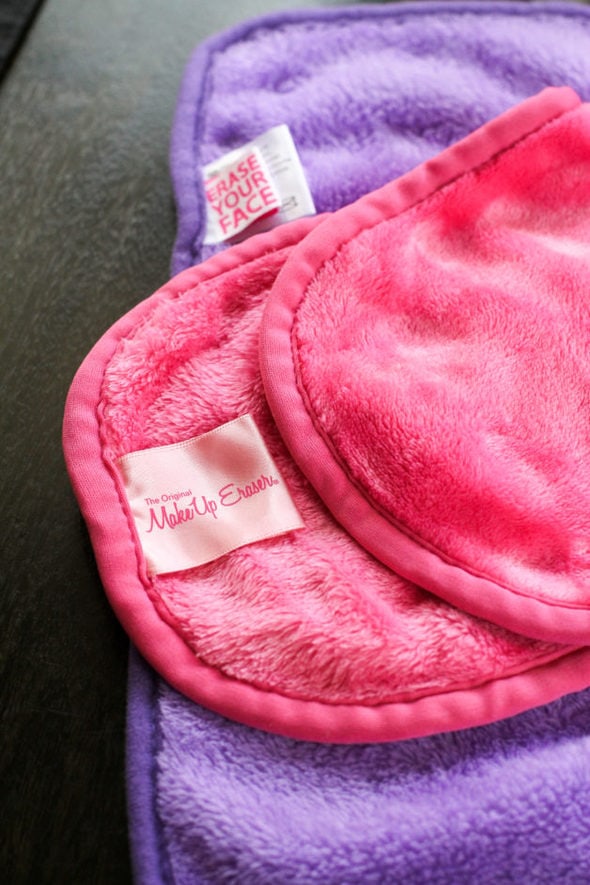 I am very interested in reusable products that replace disposables (cheaper in the long run, plus they're eco-friendly!), so even though I was slightly skeptical, I ordered two types; the original Makeup Eraser, and a knock-off (Erase Your Face).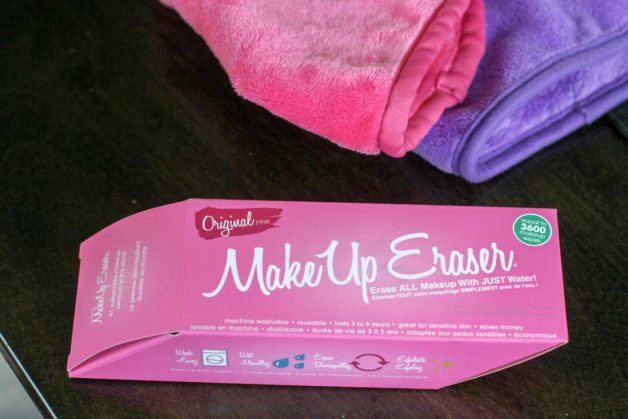 I'm pretty impressed with how well they work, even to remove mascara.
(Though I have to disclose that the knockoff ones do not, in fact, erase your face. Mercifully.)
Normally I feel hesitant to wear mascara because it's so annoying to remove, but now that I have these cloths, I'm happy to brush a little mascara on in the morning.
You just throw these into the laundry with the rest of your clothes, so they're easy to keep clean. And I imagine they will last for a super long time.
By the way, Sonia said that the original Make-Up Eraser brand cloths are at T.J. Maxx right now for a really good price, so you might check there.
2. I got a free $10 bowl at Panera
I have no idea why, but Panera randomly put a free bowl into my app.
I was not unhappy about this situation!
3. I got two pairs of undies for $0.53
I have a Victoria's Secret credit card that I pretty much never use (I got it eons ago), and they sent me a $10 "We miss you!" coupon, plus a coupon for a free pair of undies.
So, I used both of them when I was near the mall anyway, and I got two pairs for $0.53.
4. I got some free contact solution (inadvertently)
I stopped in at BJs to get some Clear Care contact cleaner, but they were totally out. I asked at the optical center to be sure I hadn't just missed it, and the lady there gave me two free sample boxes!
Since sample boxes don't last all that long, I stopped at Harris Teeter on the way home and picked up a Clear Care box with a $2 coupon on it.
While I was at Harris Teeter, I bought some eggs and canned tomatoes on a super good sale, and I got a rain check for a Smithfield pork butt that was out of stock.
5. I…
scanned a receipt with Fetch for 300 points (if you neglect receipt scanning for a while, they send you a 300 point offer. At this point it's purposeful laziness on my part!)
did not buy Chick-Fil-A on my way out of class, even though it's in the same building and my class lets out at 1:00 pm
made dinner last night using a bunch of things I already had on hand
Your turn! Share your five frugal things in the comments.