Ok, so, my five frugal things this time is not ALL furniture related. 😉
1. I made a two-heel, two egg lunch
Yesterday when I went to look for lunch fixings, I noticed that there were two heels left in the bread bag.
So, I fried two eggs, toasted the heels, and ate my eggs on the bread heels.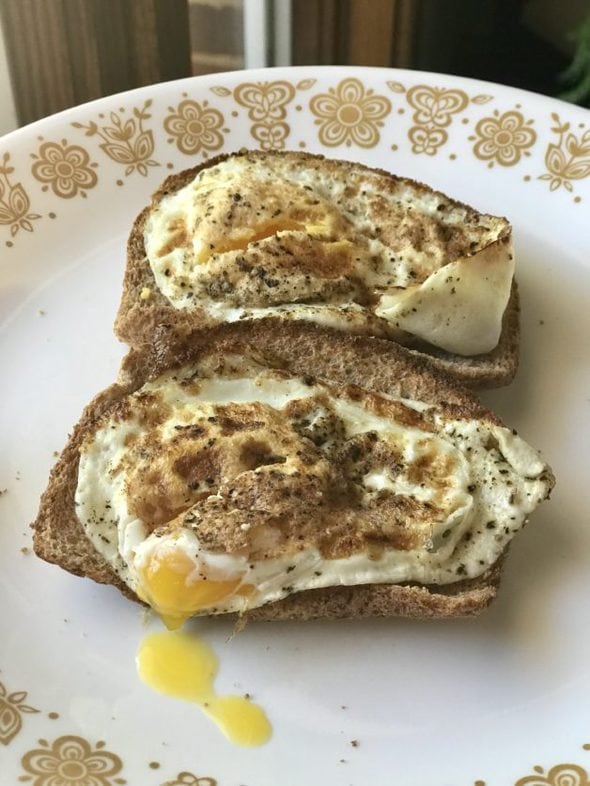 I accidentally cooked the eggs more than I wanted to, but oh well. I ate them anyway.
2. I got a free bookshelf
Some in the Buy Nothing group in my parents' neighborhood was giving away a wooden Ikea bookshelf, and I was able to pick it up.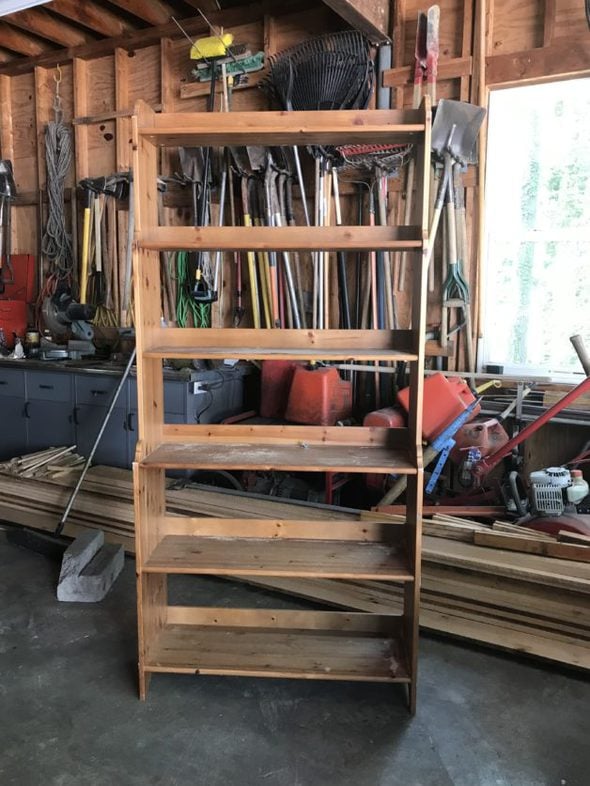 It was pretty wobbly, so my dad used glue and about 47 screws to reinforce it, and it is now nice and sturdy.
I feel like I have put eleventy-twelve coats of paint on it, but that's because bookshelves have so many corners and edges; they are very labor-intensive when it comes to painting.
3. I got an almost-free meal
During Zoe's last evening class, I used another $15 birthday voucher to get an almost-free dinner for myself. I think my total was $2!
(Seriously, four different local restaurants sent me $15 birthday vouchers. I am living' large lately.)
4. I chose auto-pay for my internet bill at my new house
I think this saved me something ridiculous like $20/month, so it was a no-brainer.
And besides, I like to have my bills auto-pay anyway; one less thing to think about!
5. My dad and I rescued a table leaf
If you follow me on Instagram, you already know this, but: my brother found a leaf for my table in the flooded basement of his abandoned house.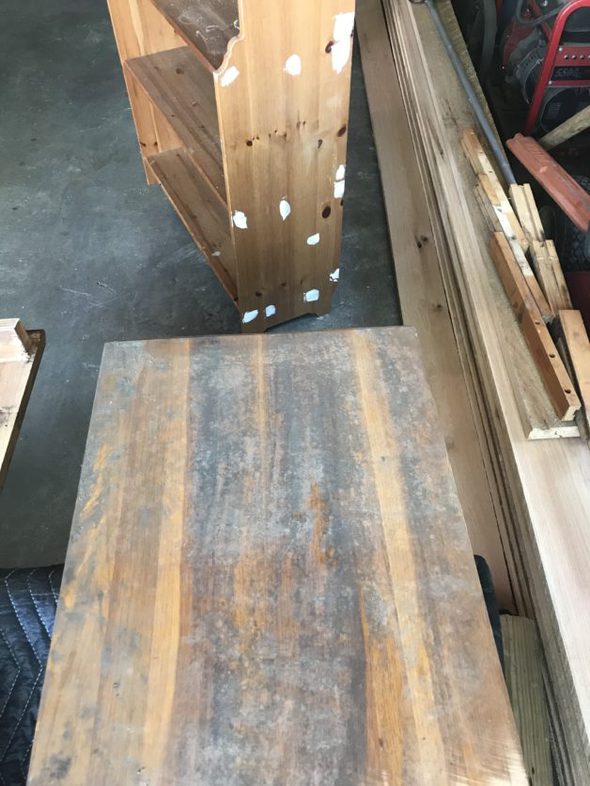 It was truly disgusting: moldy, warped, and dirty.
But with some clamping and screws compliments of my dad…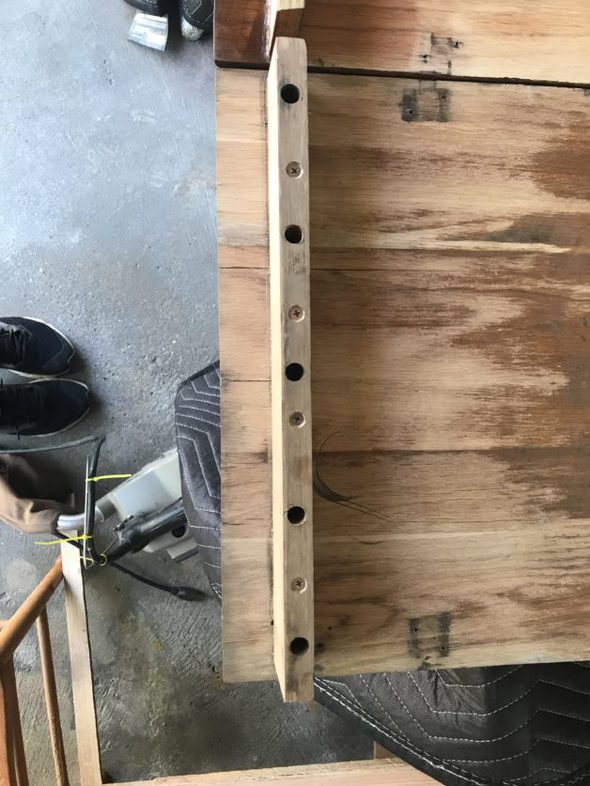 And some extremely aggressive sanding…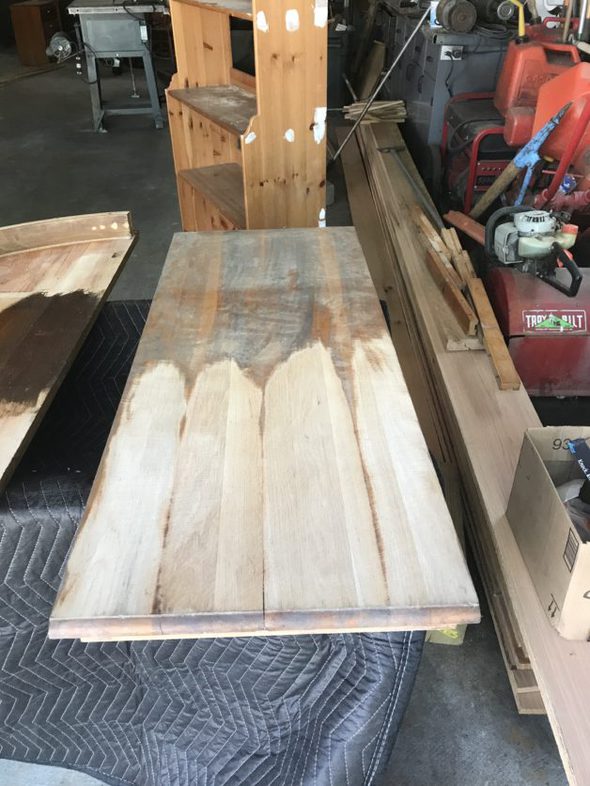 It's actually turned into quite a respectable-looking table leaf.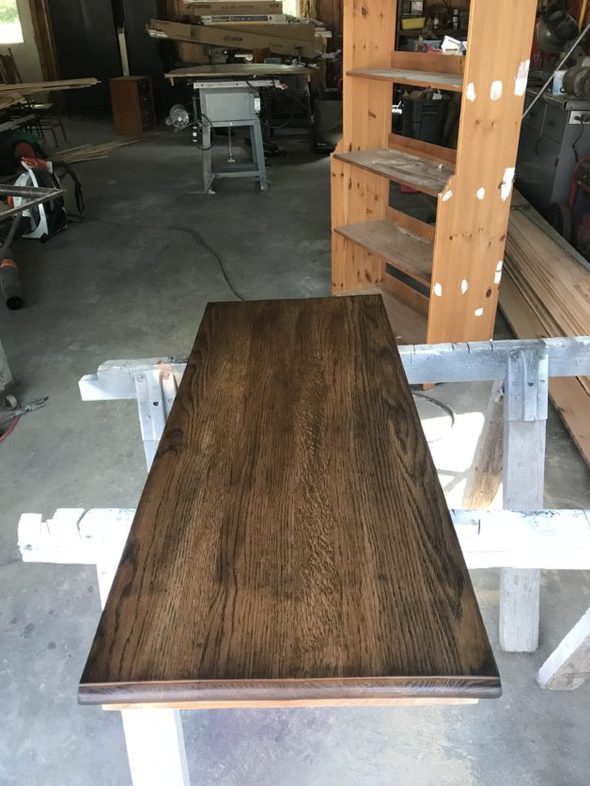 And since it was sanded to death, I feel like all the disgusting parts are gone, and it will be quite sanitary for eating on!
One of these days I really am going to actually finish some of my painting projects, and then we can have some fun before and after posts. It's just that right now I am about 75% done with all of the projects, so nothing is actually…DONE.
Soon, hopefully!
What frugal things have you been up to this week?