This week, I am thankful:
for the overnight rain on Tuesday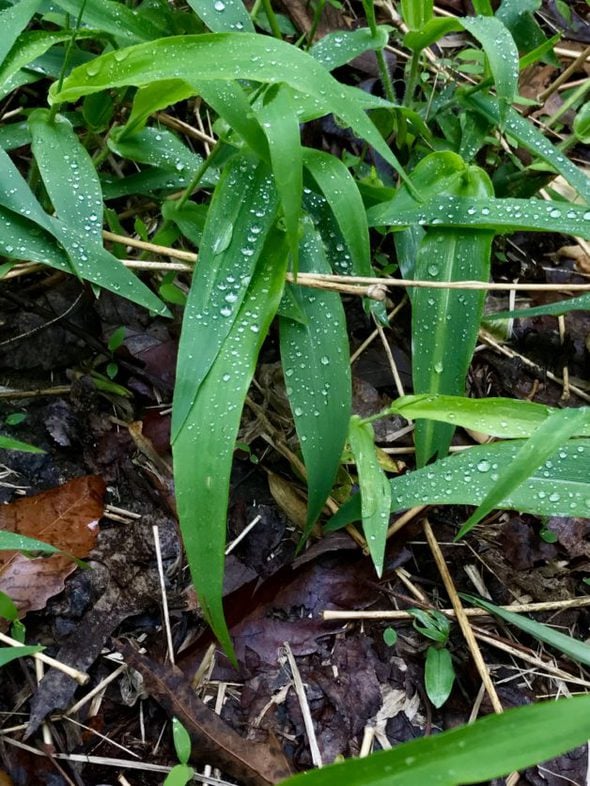 Overnight rain is my favorite: all the benefits of rain, and it doesn't interfere with your day!
The rain made everything on the trail in the woods so green and lush.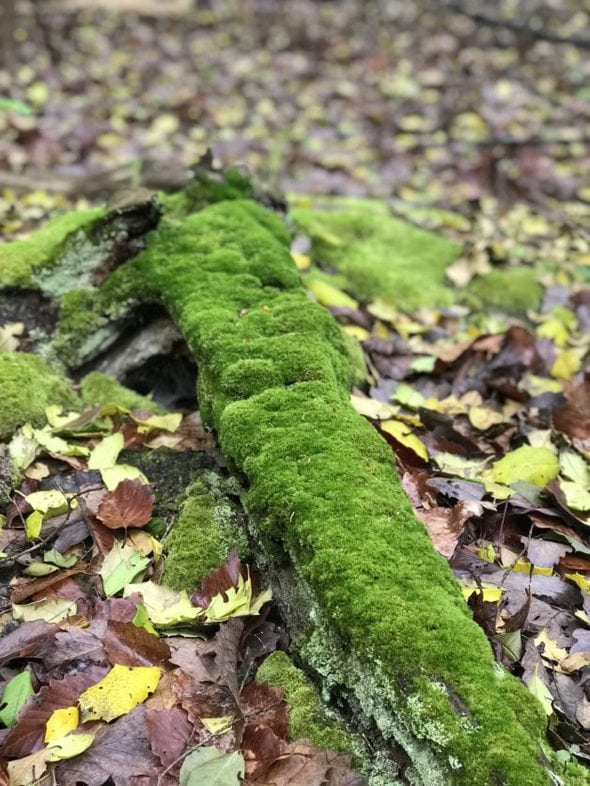 Remember how I was taking pictures of the ferns just as they were uncurling?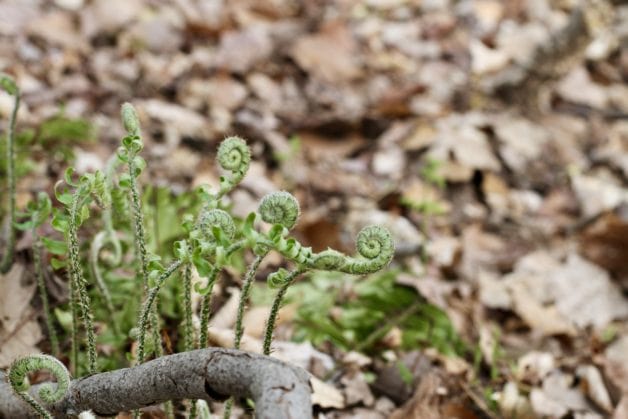 Well, they're all spread out now and they make a wonderful green border for the trail.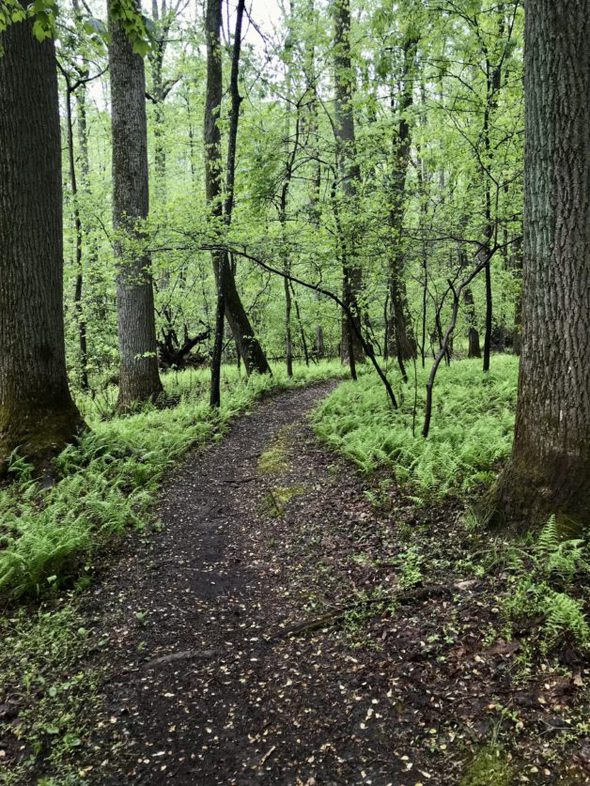 for sunshine
The next two days promise rain, so I am paying special attention to the sunshine today.
that I got to have my brows done
I used some of my birthday money from my parents to get my brows waxed. I don't think I've ever done this except one time in 2018, so I am feeling pretty fancy right about now.
And now I have a good brow shape to work with when I tweeze my own brows (which is probably what I will do for about the next three years, until I get another waxing. Ha.)
for the way my kids made me see faces everywhere
This week, we had a worksheet for the hypothalamus, and these neurons just had dots inside the circles. But thanks to my kids' influence, I saw one-eyed faces, so I added some mouths and eyebrows. 😉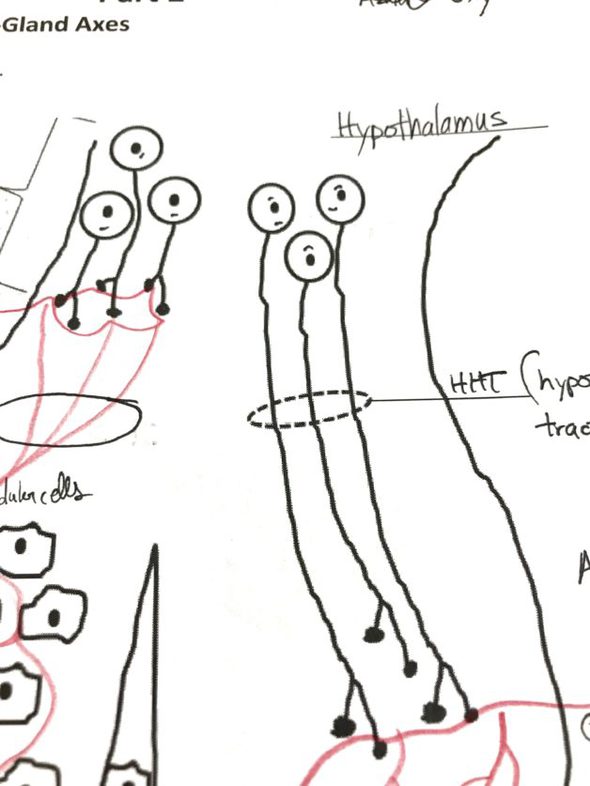 that the semester is almost over
After today, I only have two more classes and two more exams.
It has been quite a semester for me, and I'm feeling a little burnt out. I will be glad to have a summer break from classes!
that the arithmetic test is going to be easy for me
Before I apply to the nursing program, I have to take an arithmetic placement test, which is all manual calculations.
Some of my classmates, fresh out of high school, have struggled with this (they've been in calculator-world for years!), but since I have been a homeschooling mom for all these years, my manual calculation skills are nice and fresh.
So I am not remotely worried about this test.
that I don't have to take a math class
The advisor I spoke to last week confirmed that the statistics class I took in 1996 still counts toward the nursing school prerequisites, so, yay!
I'm glad to not have to spend time and money doing a class I already did.
that one of my classmates is letting me borrow her TEAS prep guide
The TEAS (Test of Essential Academic Skills) is required before nursing school, and one of my classmates that already took it is letting me borrow her study guide and practice tests. Yay!
I hear that this test is not impossibly hard, but still, I'd rather get an idea of what to expect before I go take it, and the practice tests will be perfect for this.
I am not going to work on TEAS prep until the semester is over, though. First things first: gotta finish strong in A&P 2!
What are you thankful for this week?