1. My dad and I picked up furniture from the abandoned house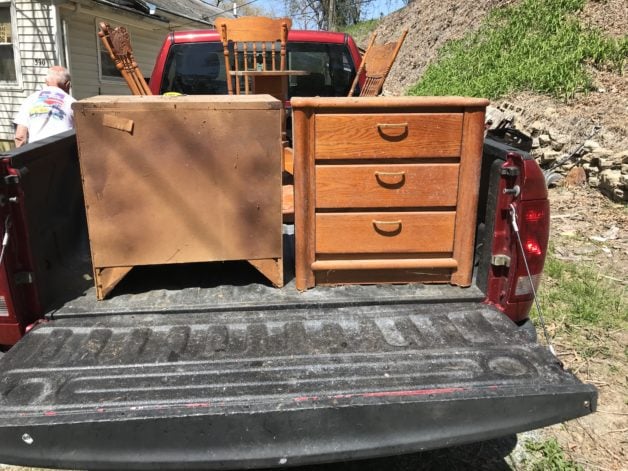 When my brother first bought the abandoned house, I had no idea I would have any use for the furniture in it.
But, here we are. Life comes at you fast!
My dad kindly helped me go scavenge a dining table, four chairs, two nightstands, and a small table, and now all of that stuff is in his garage, waiting for me to sand it down.
I have fun plans for the big round dining table, which I will hopefully share in an Instagram reel sometime today. Spoiler: I plan to branch out from my usual black or white paint choices!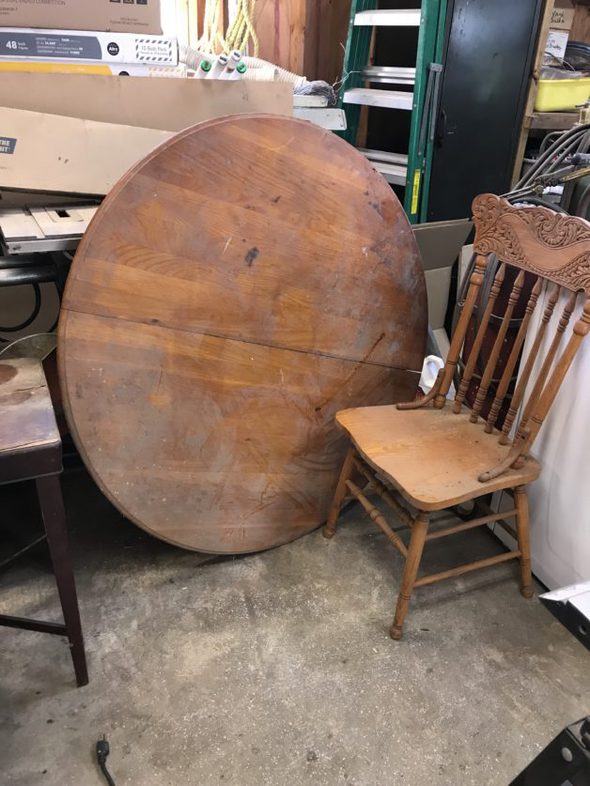 So…some before and after furniture posts will be coming your way in the next few weeks.
(I'm guessing most of you have already seen this, but in case you are wondering why I need furniture…here's what's going on.)
2. I used a $15 birthday gift coupon
It's my birthday at the end of this month, so I have been receiving birthday offers from various companies. I know that people who are into digital privacy would never do this, but when I sign up for reward programs, I always opt to put my birthday in, and every April, it pays off pretty nicely. 😉
(If you are seriously into digital privacy, you could always opt to put in an incorrect birthdate…it's not like they check your ID before they send you a coupon/discount/freebie.)
Anyway, I had a $15 coupon for a restaurant near the college, so when Zoe had an evening class, I went and used it to order a shrimp sandwich and duck fat fries.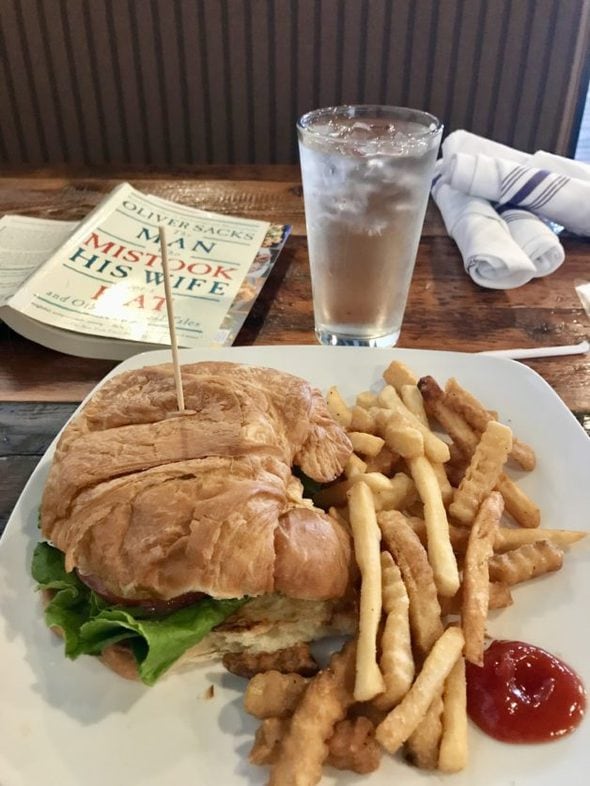 I know sometimes people feel very odd about dining out alone, but I just brought along one of my library books and happily ate my dinner in my booth.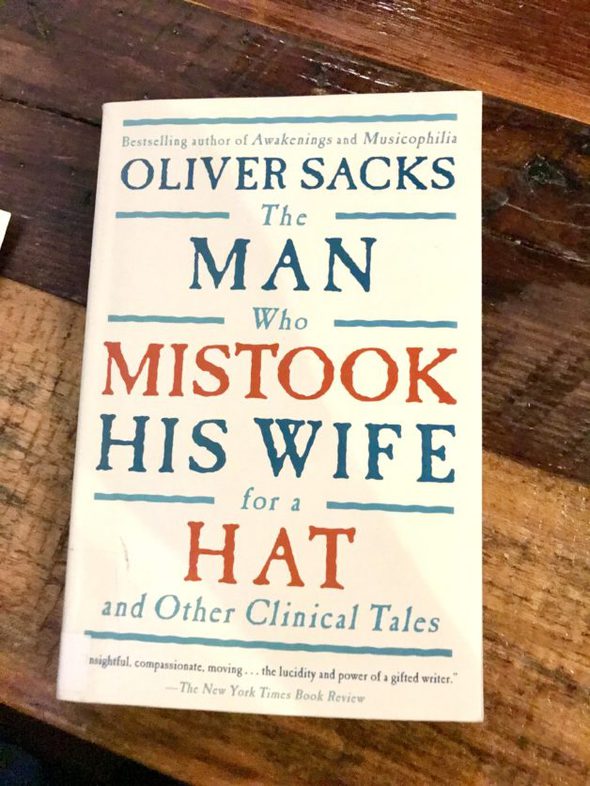 My book this time was The Man Who Mistook His Wife For a Hat, which I have now added to my list of medical memoirs (along with two others, one of which I did not like. And it takes a lot for me to not like a medical memoir-ish book!)
3. A friend is giving me a frying pan
I deserve no credit for this, but I'm just sharing because I am so happy! One of my book club members, who is also a blog reader, emailed to say she has an extra All Clad frying pan that she doesn't need (she got a new pan for Christmas).
And she offered to give it to me!
So, a thousand thanks to my friend Elaine. What a wonderful hand-me-down.
4. I used a discount code to buy a mattress
I am a person who is quite willing to use secondhand stuff (see the earlier parts of this post.)
But when it comes to mattresses? NO.
So, I ordered one for myself and used a discount code to save 30%. And now it's sitting in a box in my dad's garage, waiting until I get a rental.
Thank goodness for my dad's big garages!
5. Um. I fixed my joggers.
You have seen me mend these American Giant joggers a billion times before; my goal was to keep them going through the cold weather walking season.
And I really will pay for a new pair in the fall.
We are almost past the cold days here, but my joggers sprouted a few new holes by the waistband and needed a quick mend.
So, I got out my mom's sewing machine (the one I learned to sew on!) and did a few quick zig-zag repairs.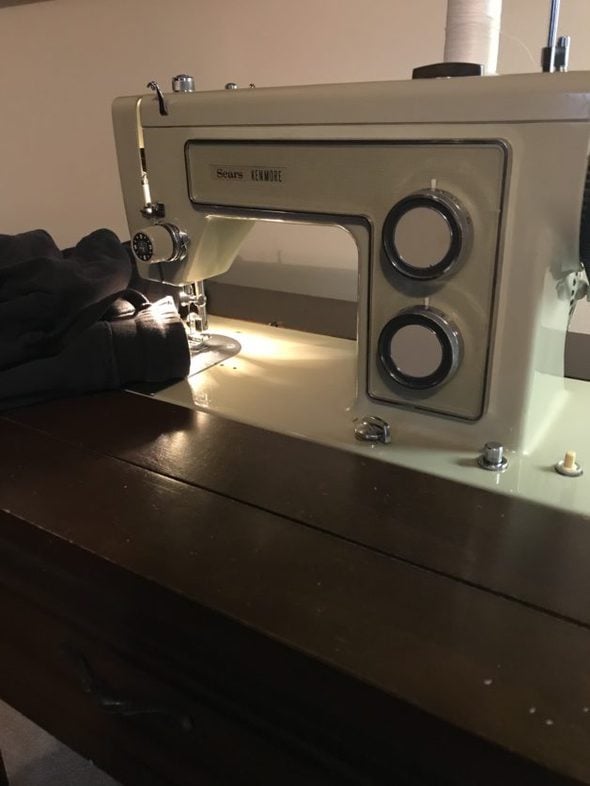 And I think that will be the last repair necessary before these hit the rag bag because very soon, it'll be shorts weather for morning walks.
Your turn! What frugal things have you been up to?