I would love to read more about your CVS strategies. I've always found CVS to be really overpriced, so my strategy has simply been to shop elsewhere! However, you definitely surpass me in frugality skills, and I know you shop at CVS regularly, so I would love greater insight as to how you use their systems and promotions to your advantage.

-Karen
You are not wrong about this; as a rule, CVS's prices are stupidly expensive on nearly everything they carry.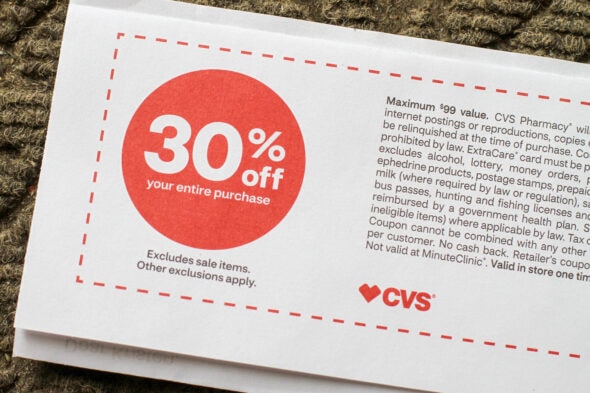 So, as a rule, I also make it a point not to shop there! Heck, even Safeway or Harris Teeter are usually less expensive.
(And I don't usually give props to either of those stores for being affordable. Ha.)
But, there are some ways to get good deals at CVS, so I do go there on purpose sometimes.
And occasionally I find myself there out of necessity/convenience, and in such cases, it's good to know how to minimize the financial damage.
Get the CVS CarePass
This is a membership program that gives you a number of benefits, but the main one is that you get a $10 store credit every month.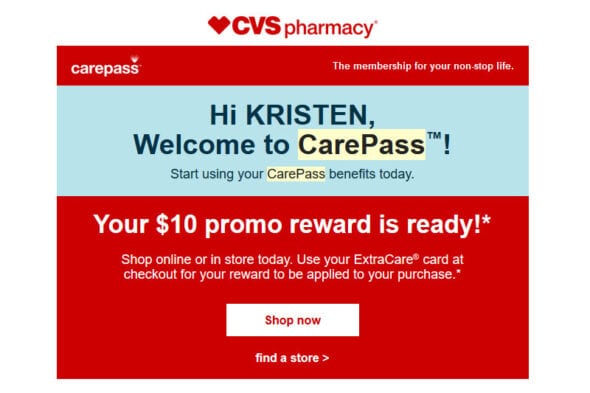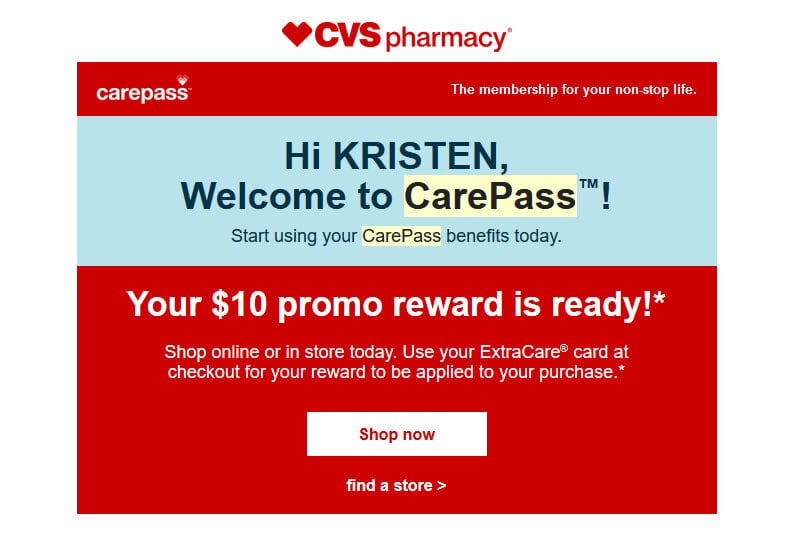 I pay for a year in advance, which brings the price per month down from $5/month to $4, so basically I'm paying $4 and getting $6 for free. That's a pretty good return, and as long as you use your $10 wisely, it can be a smart investment.
You also get 20% off CVS-branded items and free shipping from CVS.com.
Use the CVS app for coupons
CVS used to always give you a million paper coupons, but now pretty much everything can be accessed in the app.
You can scroll through the available coupons, and if you see one you want to use, you can just click "send to card" and then it'll be loaded into your account.
The app sometimes has coupons like "$4/$20 of hair care items" without any particular brand specified, and those are especially helpful because you can usually use those AND an in-app manufacturer coupon.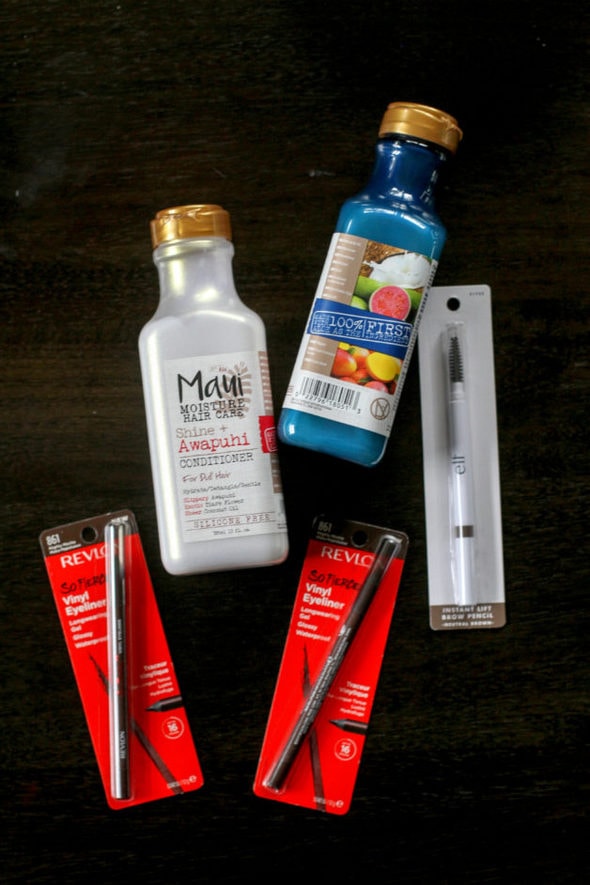 For instance, you could use a $2 Tresemme shampoo coupon AND the $4/20 coupon.
Use the app to search for sales/ExtraBucks offers
If there's something I need, I always search the weekly add in the app to see if I can find a sale on it. CVS does have little sale tags on the shelves, but sometimes those aren't accurate; the app is more trustworthy!
ExtraBucks are basically CVS credits that can be used on a future purchase. For example, a brand of shampoo might be on sale, and if you buy $12 worth, you can get $4 of ExtraBucks loaded into your account for a future purchase.
After a purchase, check the app and also your e-receipt
Inside the app, you can find your ExtraBucks, and you can click, "Send to card".
Also, your emailed receipt will often have some coupons/credits, and you can click, "Send to card" on those as well.
In conclusion
The best way to get something cheap at CVS is to do all of the following simultaneously:
buy something that's on sale
use a store coupon
use a manufacturer's coupon
buy something that offers ExtraBucks
use your Carepass
I don't always hit all of those at the same time, but I do try to do at least several of the things on that list when I buy something at CVS.
Don't forget your frugal basics
Other basic savings tactics I employ at CVS:
I buy store-brand items
I look for "50% more free" packaging
I look at the clearance racks
I'm flexible about brands so that I can get the best deals
Sounds like too much work? That's fine!
If doing all this sounds about as fun as removing a splinter from your finger then that is No. Big. Deal.
SERIOUSLY.
There are a million ways to be frugal, and you do not have to engage in money-saving activities that make you miserable.*
But if this feels sort of like putting a puzzle together, and you get some joy out of the process, then hey, I hope this post helps you a bit.
Got any CVS tips? Share them in the comments, please!
* I wrote a post titled, "I'll be me. And you can be you.", which addresses the fact that we all approach frugality a little differently.
P.S. I have a CVS super near my house, which means it's no biggie to stop in once a month to use my Carepass. If I had to drive a long way to get to a CVS, that would change things!