1. I got a $5 rabies shot for our cat
We are required to keep her up on her rabies shots, even though she is strictly an indoor cat. A rabies shot is kind of expensive at our vet, but the animal shelter offers a $5 rabies shot clinic about once a month.
Since I got over there later than I wanted to, I figured I'd be at the end of a super, super long line.
But apparently, in this case, it pays to be late. The workers said if you come in the last hour, there's usually no wait.
So, yay! I had one person in front of me, so we were in and out super quickly.
I also needed to renew our cat's license with the county, but all I had to do was walk to the next office, fork over another $5, and now our cat is all set for rabies/license for another three years.
Ten dollars every three years is pretty darn reasonable.
(much more affordable than her $500 x-rays!)
2. I used more Erie YourTurn Rewards
Zoe was meeting up with a friend to go thrifting, and I decided to hang out at Starbucks while I waited for them to be done.
So, I redeemed some of my YourTurn rewards for a free coffee to drink while I waited.
And I read my book club selection while I waited (which, of course, I got for free from the library.)
For those who are interested, we are reading A Gentleman in Moscow, by Amor Towles.
So far, I like it much better than his earlier novel, Rules of Civility. And this is largely because in Rules of Civility, there were no quotation marks in the dialogue, and I found that to be rather confusing.
A Gentleman in Moscow has quotation marks in abundance. Thank you, Mr. Towles!
3. I found a used copy of a horticulture textbook
Zoe and Sonia are both taking a horticulture class this semester, and while they do have the ebook option through the college, Sonia really wanted a hard copy.
(Which I understand! I don't love e-textbooks because they are so annoying to "flip" through.)
Unfortunately, to buy it through the college, we'd have had to pay $199. But we hopped onto eBay and found a used one for $18.
What a steal!
I really love eBay; it's awesome for me as a buyer and also as a Seller Of Extraneous Household Items.
4. I made two more Instagram reels
Oddly, Instagram offered me another bonus this month if I make more Reels (dependent on the number of plays they get, of course.)
I made two so far and Instagram says my bonus is $112. Not too shabby for two little reels!
(I don't really know why they call this a bonus, because it's not like Instagram pays me for posting anything under normal circumstances. Ha. Also, in case you are not familiar with Instagram, Reels are short little videos.)
5. I cancelled my Hungry Harvest box this week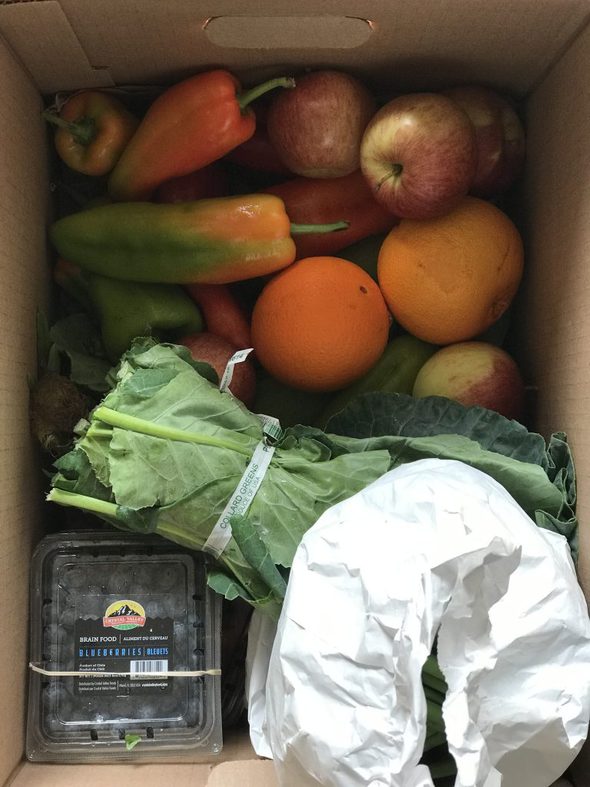 I do not need more produce this week, and I know if I got a box, some of the contents might go to waste.
And that really defeats the whole purpose of a Hungry Harvest box!
(Which is to rescue product that would otherwise go to waste.)
So, better to skip if I can't use the food.
What frugal things have you been up to?