Five Frugal Things seems appropriate on a Friday, no?
So, here we go…
1. I crisped lettuce.
The way lettuce crisps up after a little soak in cold water? Well, it never ceases to amaze me.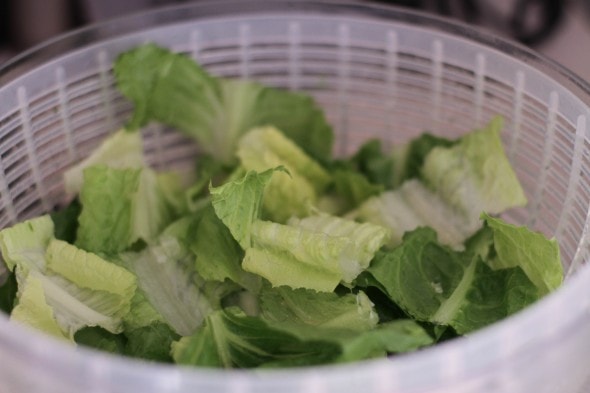 Even the wiltiest leaves manage to become perky again.
It's kind of magical, people.
2. I fixed Sonia's skirt.
Sonia's beloved black and white bubble skirt came apart at the gathered waistband.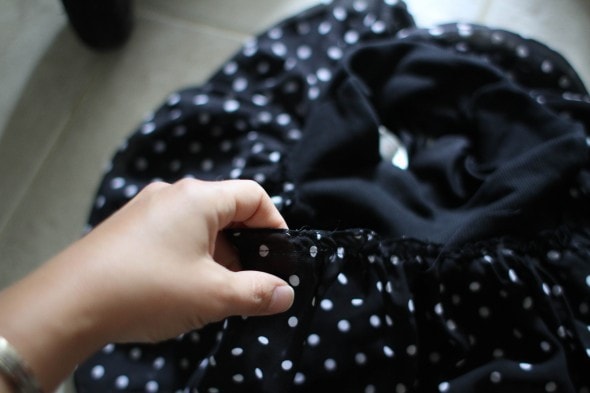 I sewed a loose new stitch on the fallen-apart section, pulled on the string to gather it, and then sewed the newly gathered part back on to the skirt.
Good as new!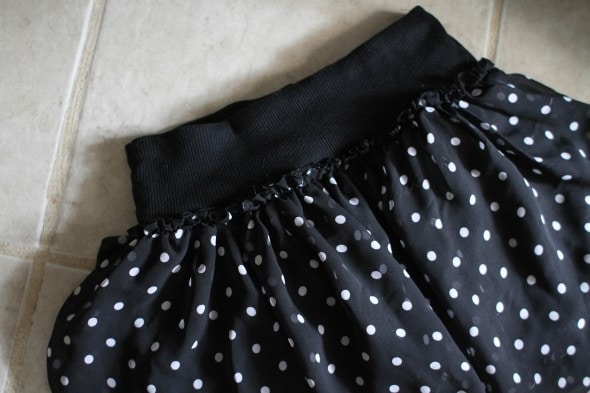 3. I ordered clothes online and promptly returned the rejects.
Joshua is a slender 6 feet tall these days, and mostly leg, so he has long outgrown the sizes that can be easily found in stores.
And you can forget about trying to shop second-hand for him.
Mercifully, American Eagle's website sells pants in sizes like 28×34, and that has been our salvation.
I basically want to give American Eagle a big kiss.
(Which you will understand if you have spent the last 16 years trying to buy clothes for very slender children.)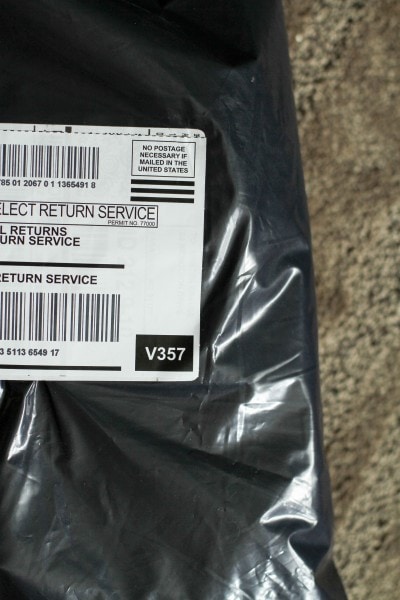 Anyway, when I saw that jeans were buy one, get one 50% off, I ordered him two new pairs. I also ordered a few things for Lisey, two of which fit, and two of which didn't.
And instead of putting off the return, I did it the very same day. Yay me!
(Also, I remembered to go to TopCashBack before I shopped, so I'm getting a little bit of my purchase back.)
(I'm not affiliated with American Eagle. Just super excited about jeans that fit my boy.)
4. I mended two other things.
I'd already put my sewing machine away when I took a shirt out of the laundry and realized it had an underarm hole.
So I got out my sewing machine and fixed it right away.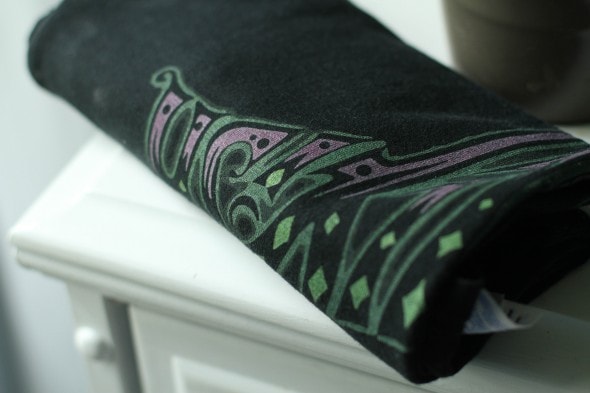 This is huge for me, because oh, I tend to put off mending so badly!
Then I remembered that Lisey's dress had a loose seam, so I fixed that too.
I had no coral thread, but it was a hidden seam, so I just used hot pink and called it good.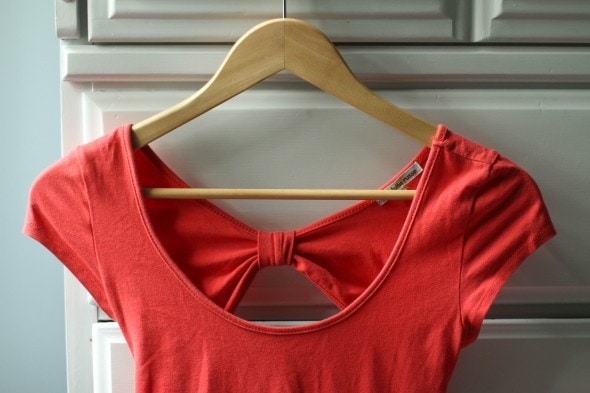 I may not churn out lovely creations with my sewing machine, but the mending I do with it has saved me SO MUCH MONEY over the years.
It's like I say…if you want to save money with your sewing skills, learn how to mend.
5. I waited for an AdoramaPix coupon.
When I saw AdoramaPix was having a photo book sale, I hunkered down and made a big ol' six-month photo book.
(Here's why I adore the photo books from AdoramaPix.)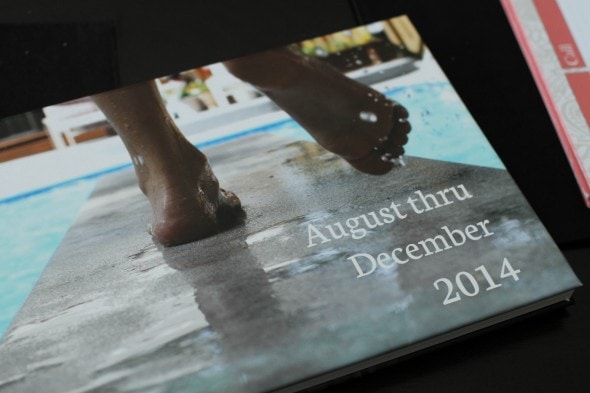 Sadly, I misread the sale and finished one day too late.
(So brilliant.)
But I saved my book draft on Adorama and waited patiently because coupons come to those who wait.
Most of the time.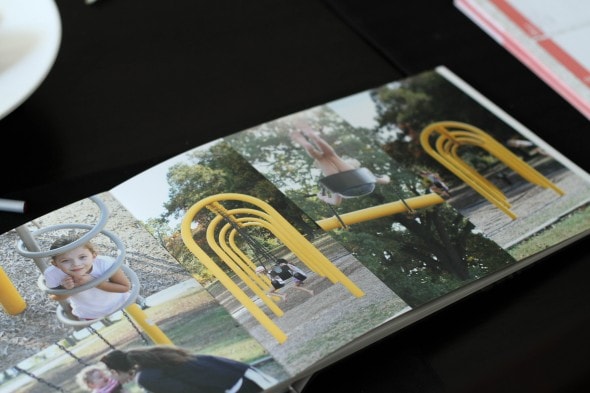 A few weeks later, I got an email saying AdoramaPix started an affiliate program, and they included a 25% off coupon code for me and my readers. Yay!!
So, I used it and ordered my book.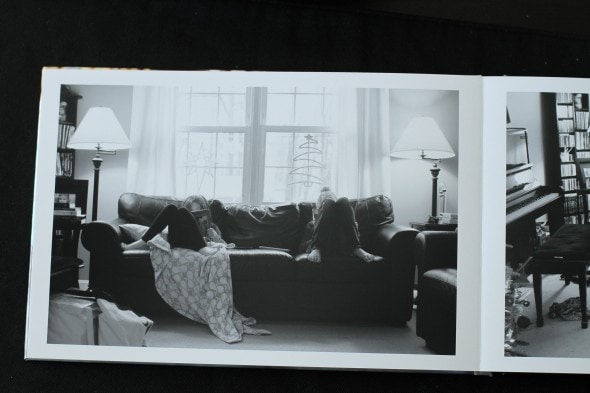 If you'd like to try a book for 25% off, click here to visit AdoramaPix, and then use code PKBKAFF20 during checkout. The code is only good through September 30th, so get busy making a book if you want to use it!
Small tip: Expedited shipping is crazy expensive on AdoramaPix and totally not worth it. I choose the free shipping option every time and my order arrives promptly.
____________________________
Want to take a turn? List five frugal things of your own in the comments!