I don't think I have five frugal things from yesterday, so how about we make this about the week to date?
(It's my blog, so I make the rules. 😉 )
1. I googled for a coupon code.
Mr. FG and I are finally buying a bike rack for our van, but before we can install a bike rack, we need a trailer hitch.

I ordered one online, and during checkout, I noticed there was a box for a coupon code. So, I googled, found one, and it saved a little over $6.00. Yay!
I usually try to remember to do this when shopping online because it only takes a few seconds, but I come up dry more often than not. So, I was pleased that this time it worked out.
2. I stuck with my menu plan.
I got busy decluttering yesterday, and was super tempted to skip my dinner plan and have Mr. FG and the kids get takeout (I had to be gone at dinnertime yesterday).
But then I thought about the $6 that I saved on my trailer hitch, and about how takeout for five people would negate the $6 savings. And let's be real: it would more than negate those savings.)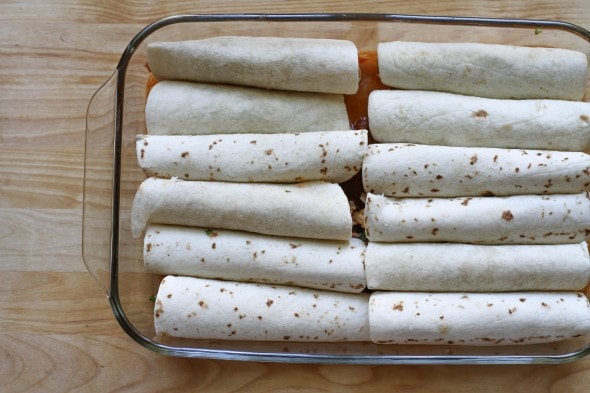 So, I ended up making dinner after all (I made enchiladas ahead of time so that the kids could just put them into the oven and have them ready at dinnertime.)
3. I got half-price classes for Joshua.
In order to get 50% off the tuition at college as a high school student, you have to get some extra paperwork in order. I got all of that knocked out this week, and we're now paid up for the semester.
I used our Southwest rewards credit card to pay for his classes (yay for free miles!), and of course, we'll use the tax deduction for college tuition when we file next year.
Between the 50% off and the tax deduction, these classes end up being quite the bargain.
4. We've been shopping around for bikes.
Due to the inevitable growth of the offspring around here, we were due for some bike switching up. Luckily, Lisey can use Joshua's, Sonia can use Lisey's, and Zoe fits a bike that Joshua's friend had been borrowing (he'd outgrown it by now).
So, we just have to find one for Joshua now. We've visited several bike stores, checked out the used marked, and learned a lot about what kind of bike would be good for Joshua. We haven't made a decision yet, but we're a lot closer than we were, and I think we're pretty well-equipped to help him find a good fit now.
Since he's nearly 17, this miiiiight be the last bike we buy for him.
(!)
5. We're considering an alternative mattress.
Our current mattress (a memory foam from Costco) is causing Mr. FG some pain, so we've been looking at mattresses. We'd considered a Sleep Number bed, thinking the adjustability might be worth the price, but then Mr. FG discovered Luxi, an online mattress company.
They make a mattress that's customizable (you unzip the cover and change up the layers to fit your preference), they have free shipping and a really great trial period*, and the mattress is waaaay cheaper than a Sleep Number bed.
*Sleep Number says you have a great trial period, but the truth is that the bed base you buy is nonrefundable, and you have to pay for the delivery and return shipping fees. So, it's a several hundred dollar risk to try it at home.
So, we're thinking we might give the Luxi a try and see how it goes.
(Luxi has no idea I exist, and I am not affiliated with them.)
______________
Your turn! List your own five frugal things in the comments.