I wasn't sure if this was going to go in the Fail or Win category. But either way, I wanted to tell you about it because hey, it could be interesting and informative.
I was not looking for a chair to paint, but as I was scrolling through my Facebook feed, I saw an interesting-looking chair pop up on a free stuff group.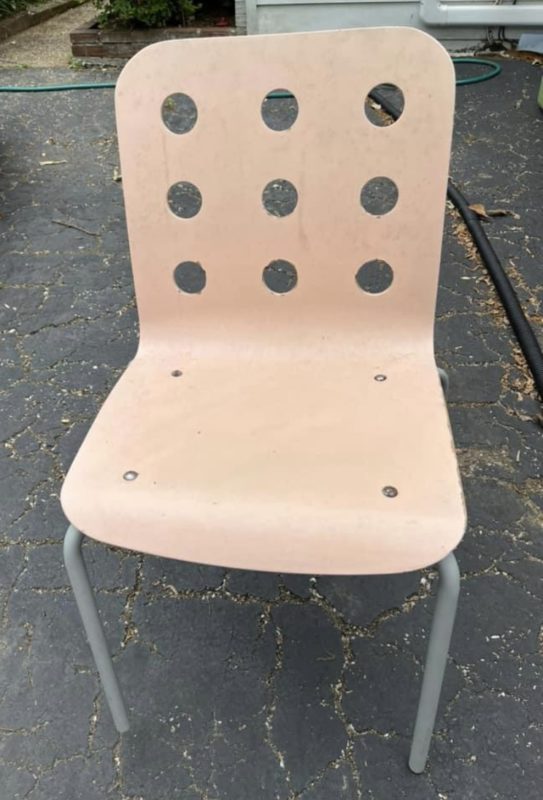 It had the kind of aesthetic I thought Sonia might enjoy, so I offered to come pick it up.
Unfortunately, when I arrived, I realized that the chair was in much, much worse shape than I'd anticipated.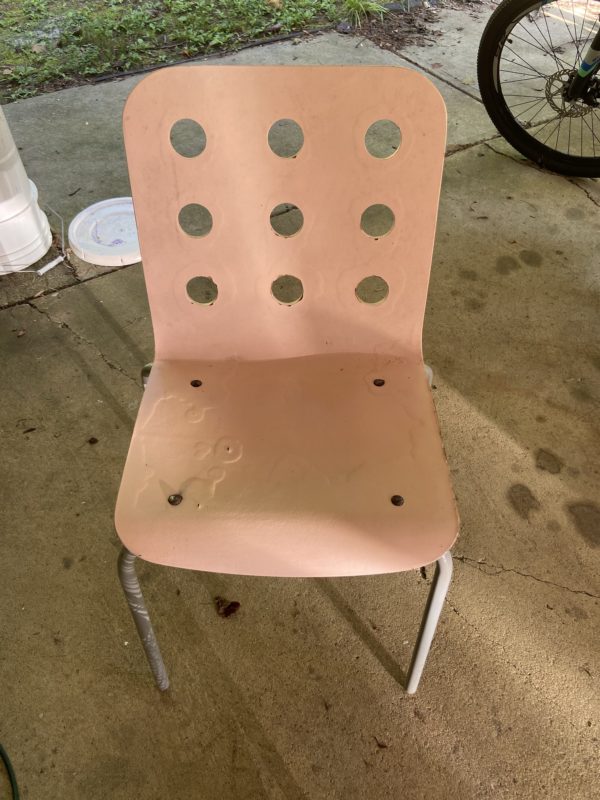 I think it had been left out in the rain for days, weeks, months, years…who knows.
And since it's cheap Ikea particle board/paperboard, water had gotten into the material and then swelled up.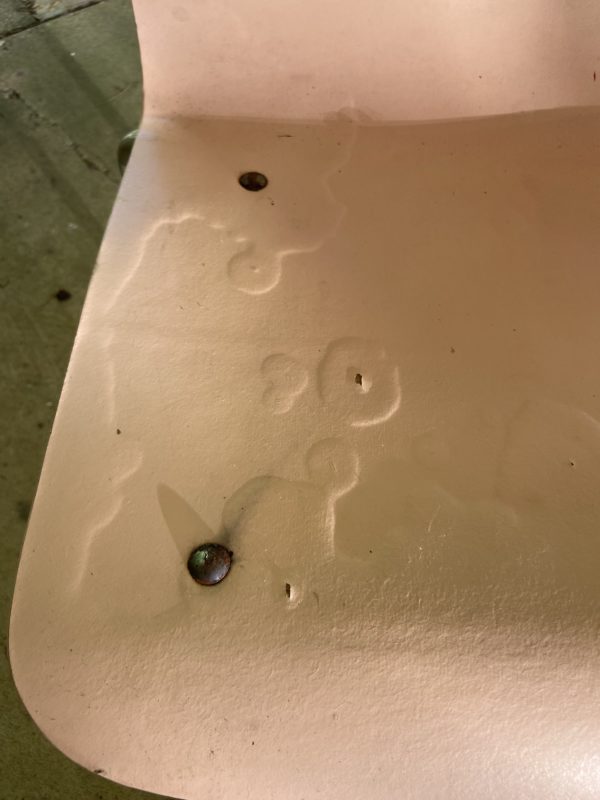 I almost decided to throw the chair away but then I was like, "What the heck. It'll be a pretty quick job to try to fix this up. I might as well try."
To the best of my knowledge, this is a Jules chair from Ikea; I found these old ones on Etsy, but they look like they are made with more real wood than this chair.
And I can't find one anywhere that is this pink color, aside from a hot pink rolling desk chair version, so I don't know…maybe someone painted this one with pink paint?
Anyway!
I took the legs off to make my job easier.
The metal screws were pretty rusty, so I sanded them down with my orbital sander to get the rust off.
And I wiped down the metal chair legs, since they were pretty dirty.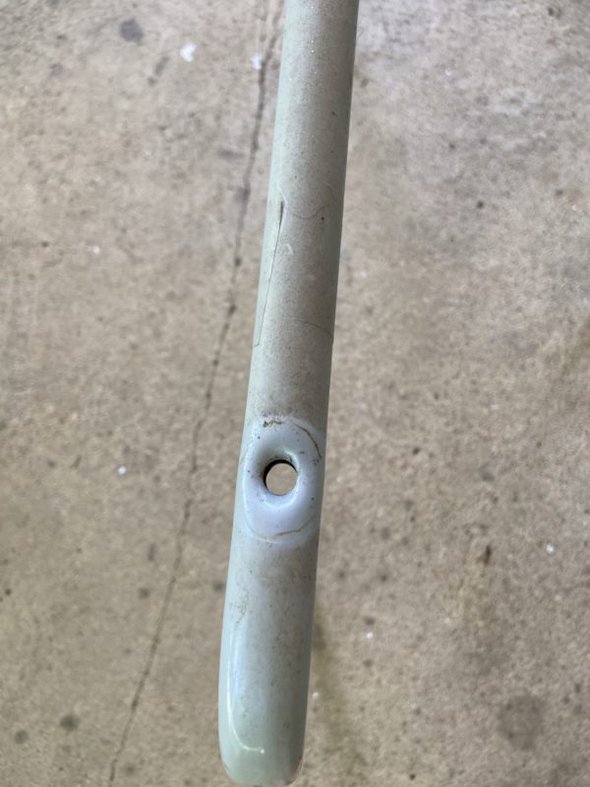 Then I started working on the chair itself and my goodness, this is hands down the worst material I have ever worked with.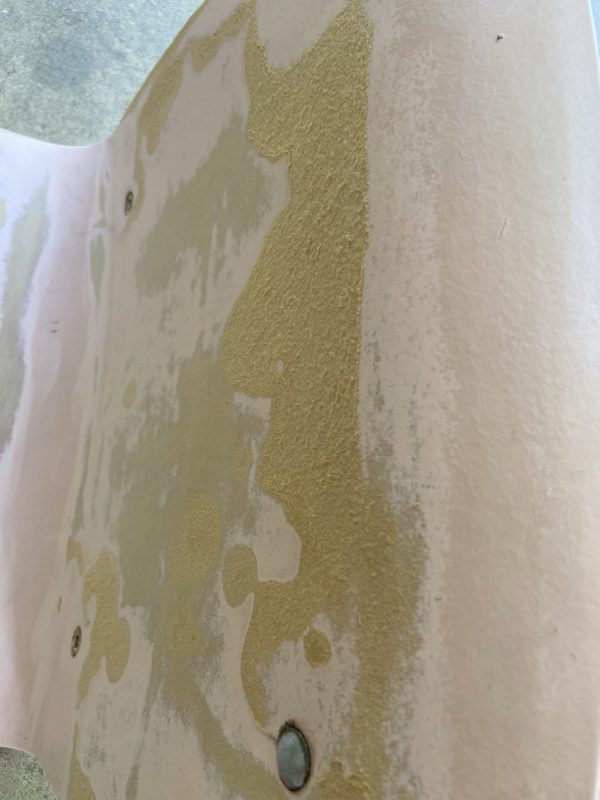 It was worse than particle board; it actually felt like I was sanding paper!
But, I persevered and sanded the front and back until the raised parts had become flattened, and as smooth as I could hope for.
I could not go straight to a water-based primer because the paperboard material would just soak all that liquid right up. And that would be a speedy trip back to Lumpy Chairville.
So, I used a Bin shellac-based primer instead.
I rolled that all over all the surfaces, and just for good measure I did two coats.
This works very well on particle-board furniture, but the results on this were iffy.
The lumps definitely did not return in full force, but my previously-flat surfaces did raise up a little bit. I give it a 75% satisfaction rating. 😉
However, I decided not to stress over it. It was a free chair, destined for the trash, and I had at least made it better.
I still had some light pink paint (Benjamin Moore First Light) left from when I painted my abandoned house Philco table and two nightstands.
Sooo, I got that out and used it to give the chair a fresh coat of paint.
I know it just looks like I'm painting with white paint, and trust me, that's forever what I think when I use this paint too.
I always say that it is pink in the same way that La Croix is fruit flavored which is to say: very faintly.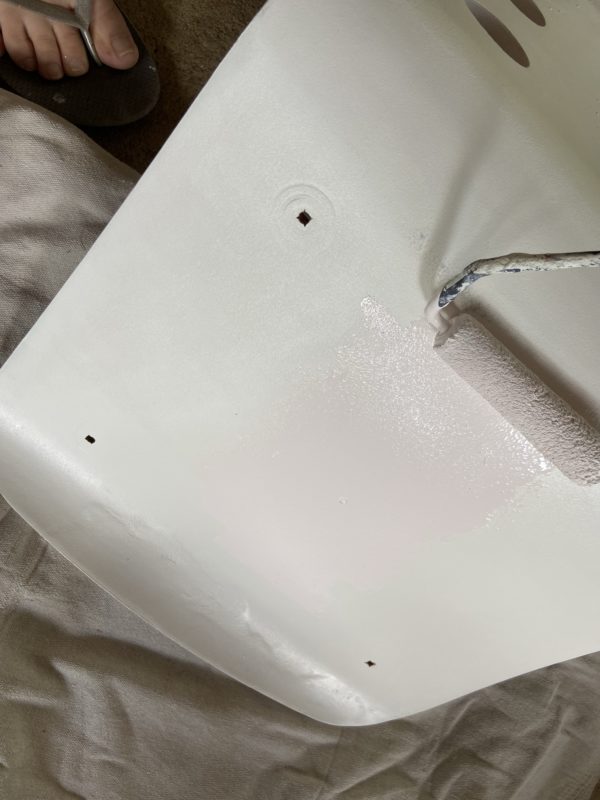 Anyway, after painting, I reassembled it.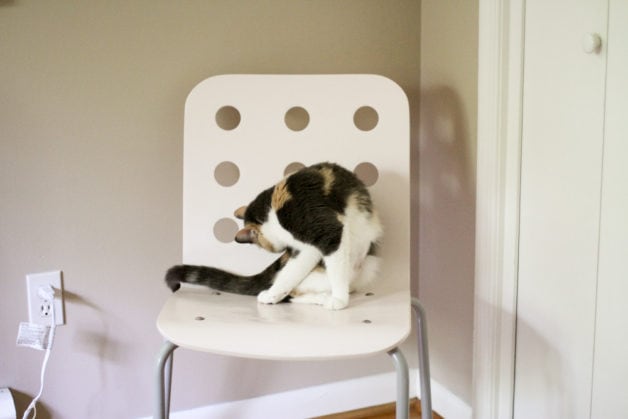 Well, actually, I reassembled it two wrong ways first, with the legs hilariously off-kilter. But then I had the idea to look up the Ikea instruction manual and it all became clear!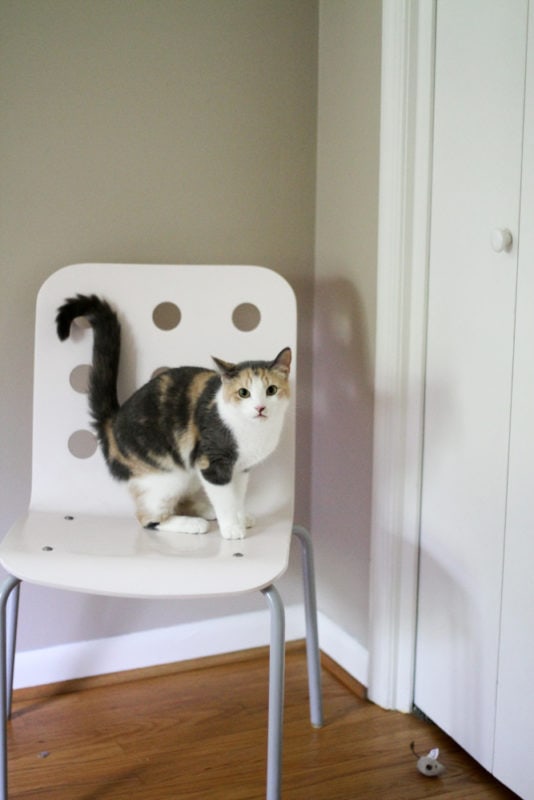 This is obviously not a very saturated pink, but it IS pinker than it looks in these photos. Ideally, I'd have loved for it to be a slightly more intense pink, but hey, the paint I already had was free to use.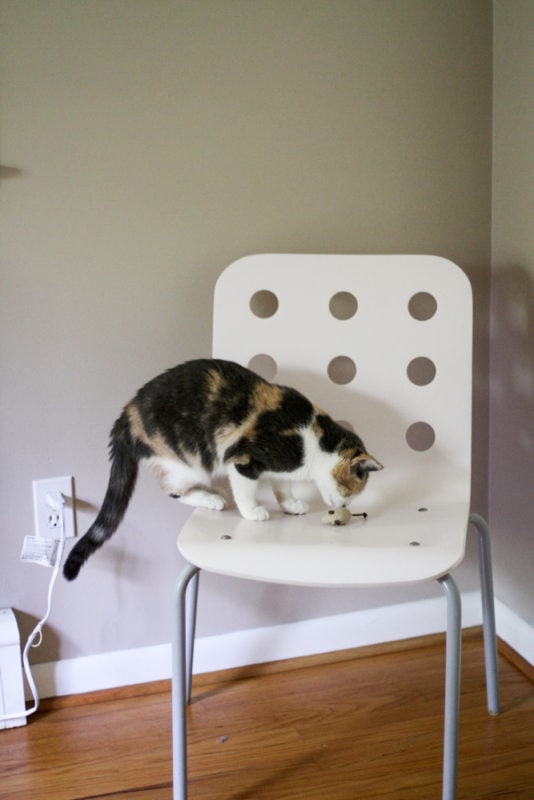 This chair is definitely not perfect…in the right light (er, wrong light?), you can see that the texture is not entirely even.
And if I was gonna invest more time into this, I'm sure I could make some improvements, maybe with some wood filler and more sanding.
But I am really not too dedicated to this project; I'm satisfied with having made this dirty, rusty, lumpy chair into something respectable and useful.
And I will most definitely not be keeping this chair outdoors. 😉
Before: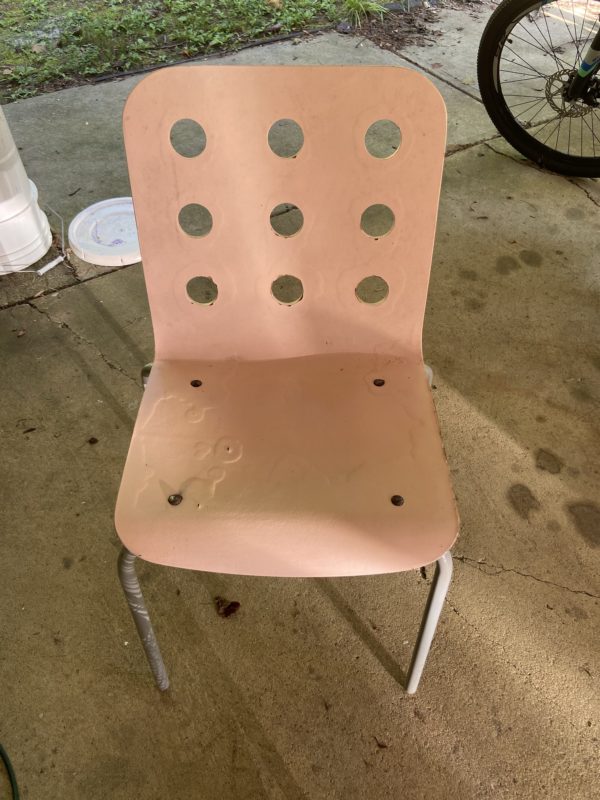 After: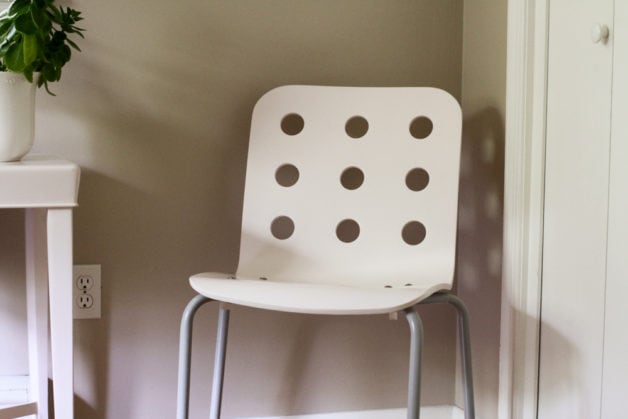 And you know what the good news is?
Since I already did all the messy hard work of getting this chair into better shape, it would be very easy to change the color in the future! I could just take off the legs and then roll a new color onto the seat.
I'll let you know if I switch it up at any point. 🙂
P.S. Some of you asked about the scuffed table; I'm working on it! I lost my furniture inspiration for a bit there, but I'm determined to finish up a few projects before school starts.