What I Spent
I spent:
$25 at Aldi
$26 at Potbelly
$17 at Safeway
So, $68 for me. A pretty low week even with the Potbelly stop! Perhaps my eat-down-the-freezer efforts paid off a bit. 🙂
What We Ate
Saturday
Pizza!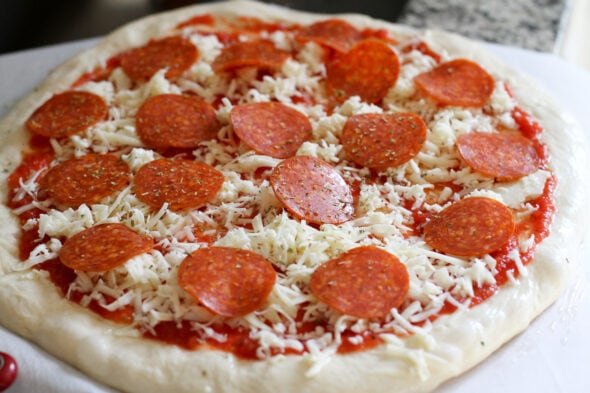 Sunday
Zoe and I got Potbelly together; I did pay full price for our sandwiches, but I got a half-price shake for Zoe and a free cookie for me, using the app.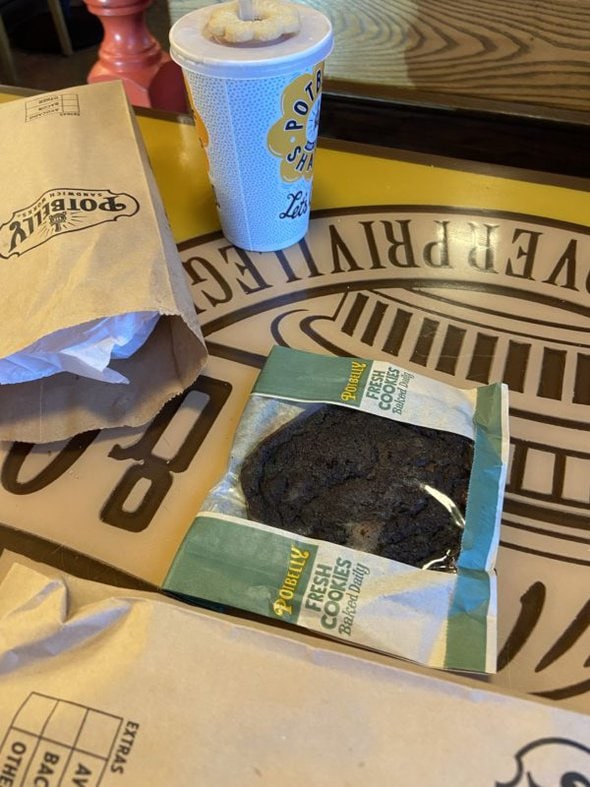 Monday
Sausage, corn, and potatoes, plus some shrimp for me.
Tuesday
I made the ground beef tacos I mentioned in my last freezer update; between the beef, cabbage, and tortillas, I figured they were a one-dish meal.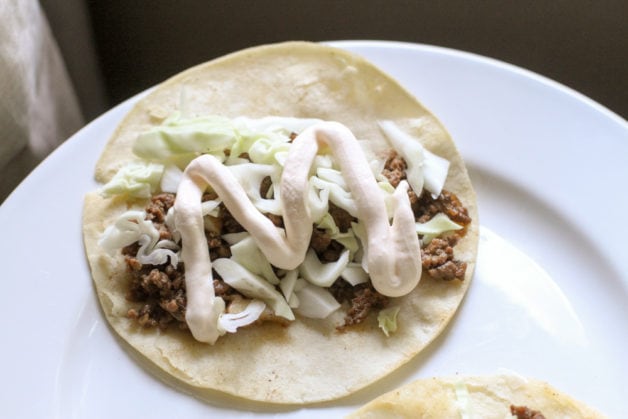 I used the leftover taco meat to make breakfast tacos the next morning, with the addition of chopped green pepper and scrambled eggs. I used up more corn tortillas too, obviously.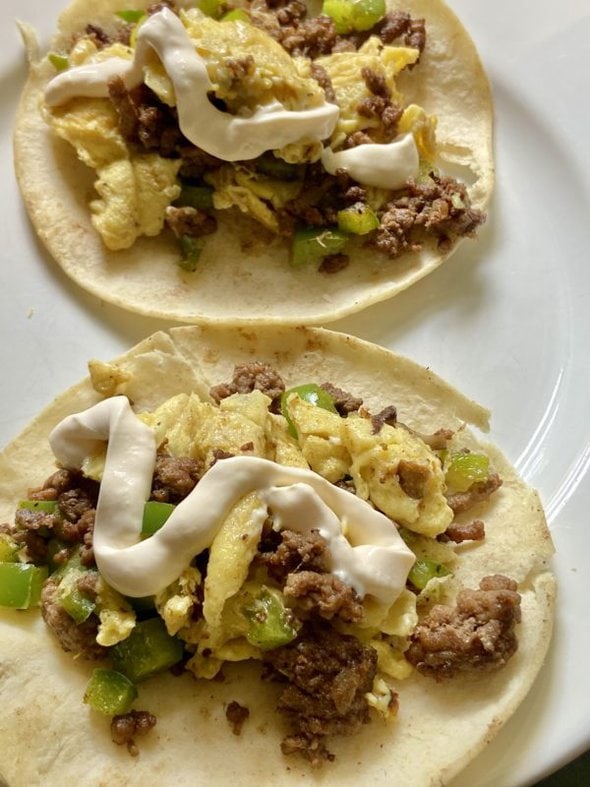 I sure have eaten a lot of corn tortillas lately!
Wednesday
Chipotle chicken kebabs, mashed potatoes, and grilled asparagus.
I made the dipping sauce for the kebabs (because of course. I love sauce!) and I was reminded how good the combo is. The sauce recipe is included with the kebab recipe.
Thursday
It was just me here for dinner, so I heated up some leftover mashed potatoes, stirred in some sun-dried tomatoes, and topped them with sautéed green peppers and some fried eggs.
The sun-dried tomatoes were really good in the mashed potatoes and I would 100% do that again!
Friday
I don't know yet, but I do know I have cauliflower in my fridge that needs to be used. Hmmm.
What did you have for dinner this week?