When my dad and I went over to the abandoned house to grab some furniture, we almost passed this little table by.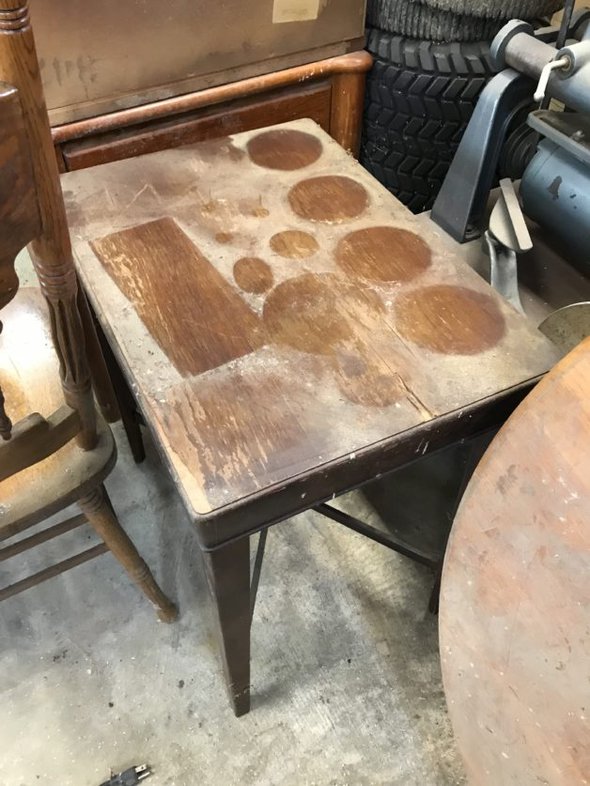 It was very lightweight, super wobbly, and the veneer top had terrible water damage.
But I could see that it had potential, and my dad thought he could make it more sturdy, so we threw it into the truck.
The veneer top was damaged beyond hope, so we scraped it off entirely.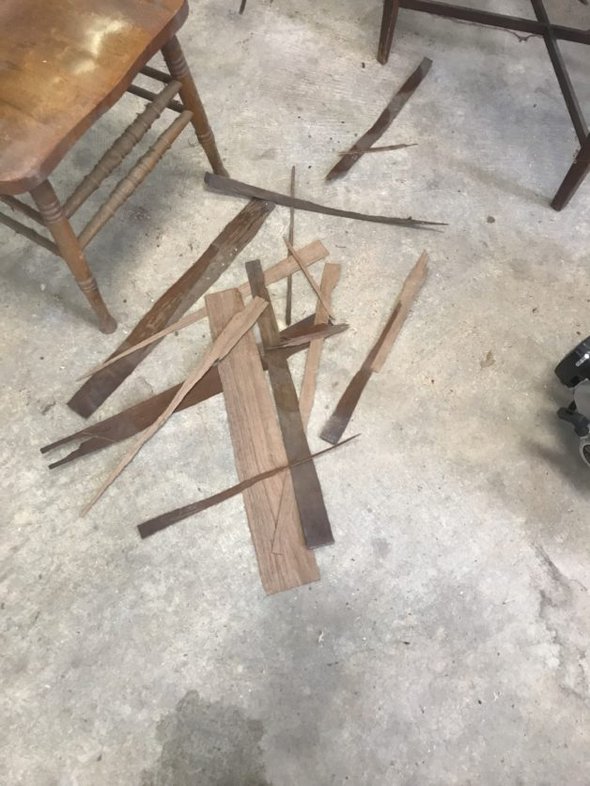 There was wood underneath the veneer, but it was obviously not wood that was meant to be stained. So, this table was destined for paint.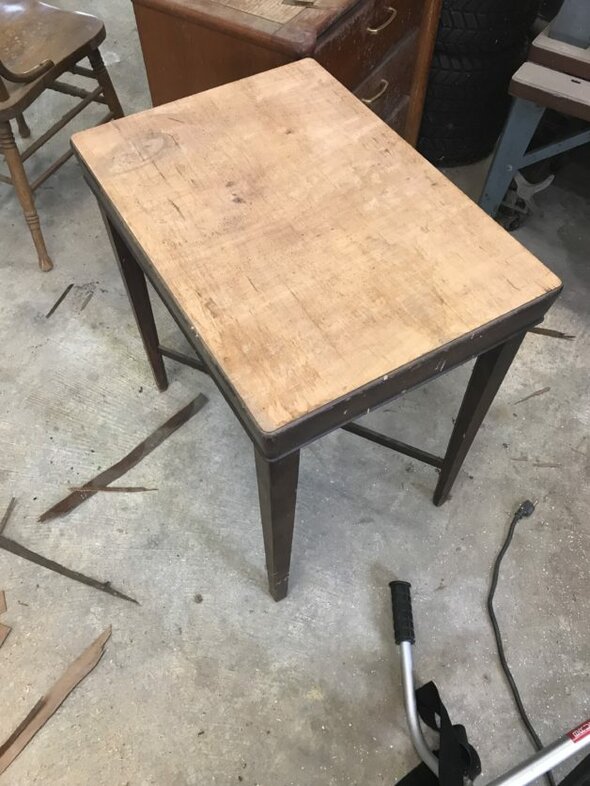 An upside to painting: that opened up lots of possibilities for stabilizing the table! My dad drove screws in all the corners:
And I filled and sanded them. I also filled some of the knotty gaps in the top of the table.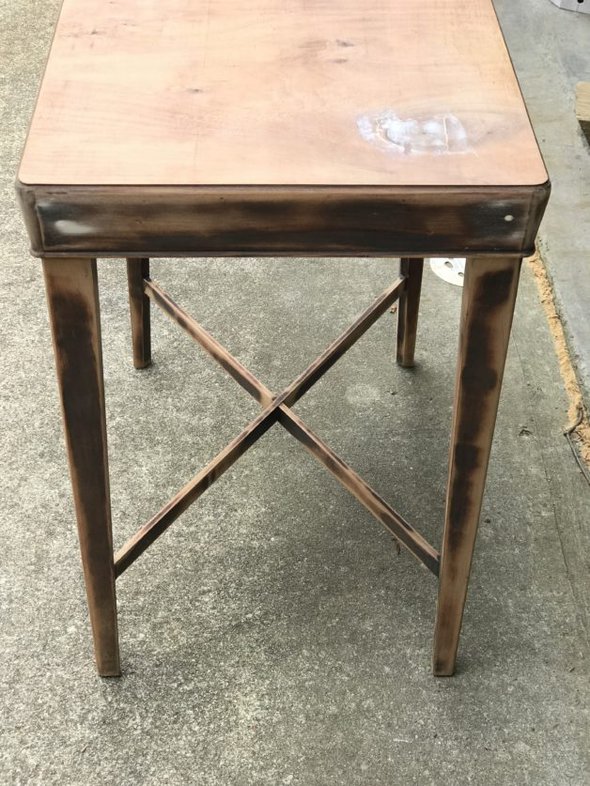 Then I gave the whole thing a good sanding.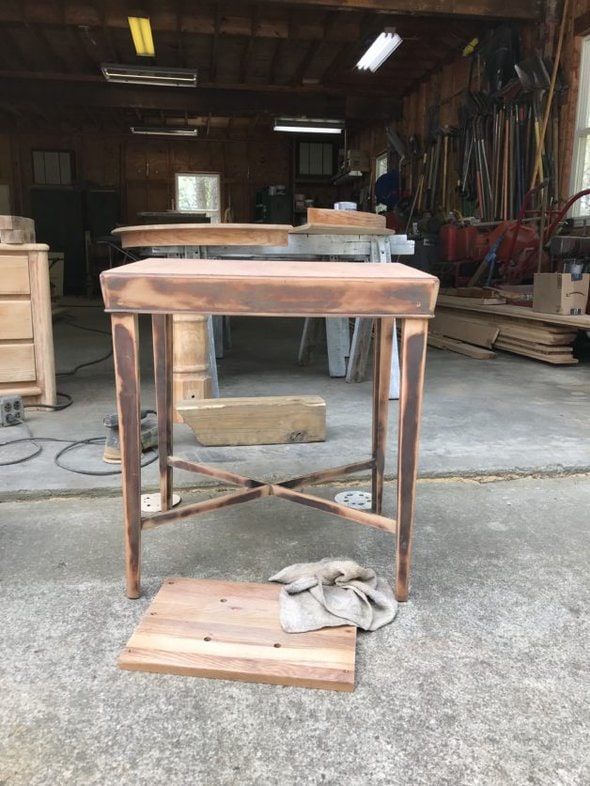 But before I sanded the old finish off, I took a photo of this, stamped on the side: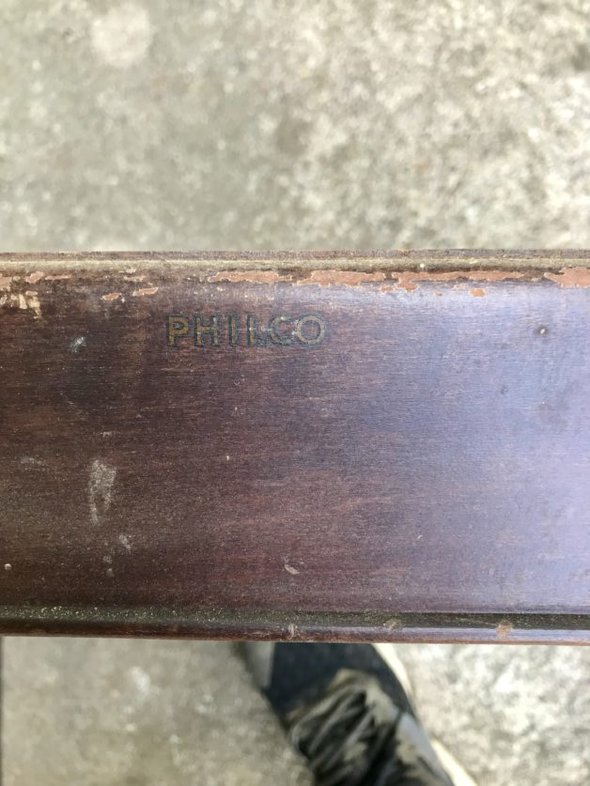 The internet tells me that Philco used to make home radios, so I'm guessing this must have been a radio table back in the day!
After sanding, I used my trusty Zinnser water-based primer, and then it was time for paint.
Benjamin Moore Advance, (my most favorite furniture paint in the whole world) is super, super hard to come by right now due to supply chain issues. So, I used a different type of cabinet paint that the paint store offered, and while it's ok, it's not quite as good as the Advance paint.
I chose a Benjamin Moore color for this paint, called First Light.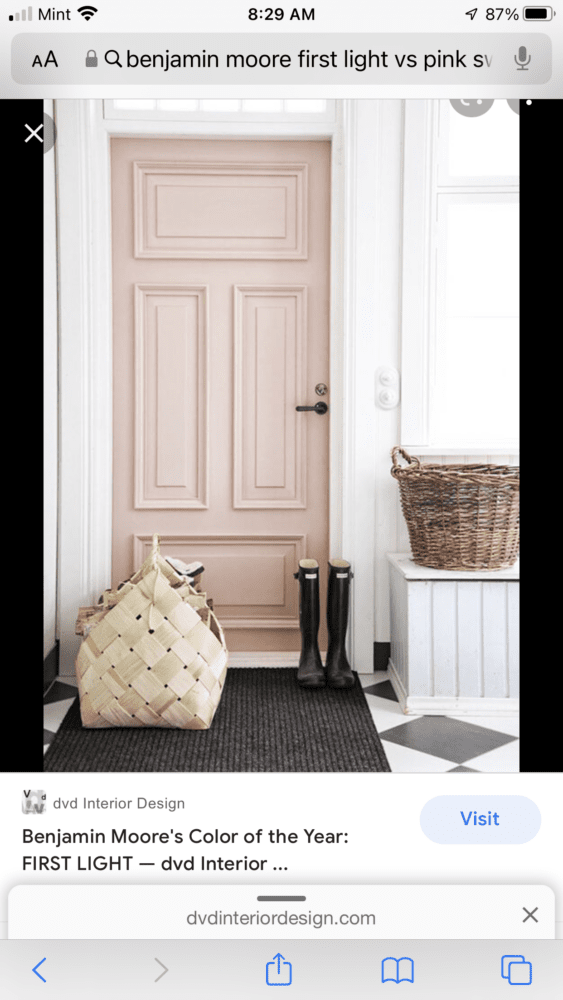 It's a very, very faint pink…much fainter than I imagined, based on Benjamin Moore's own photos!
Let's just say that my, "maybe this paint will be too pink!" worries were unfounded. 😉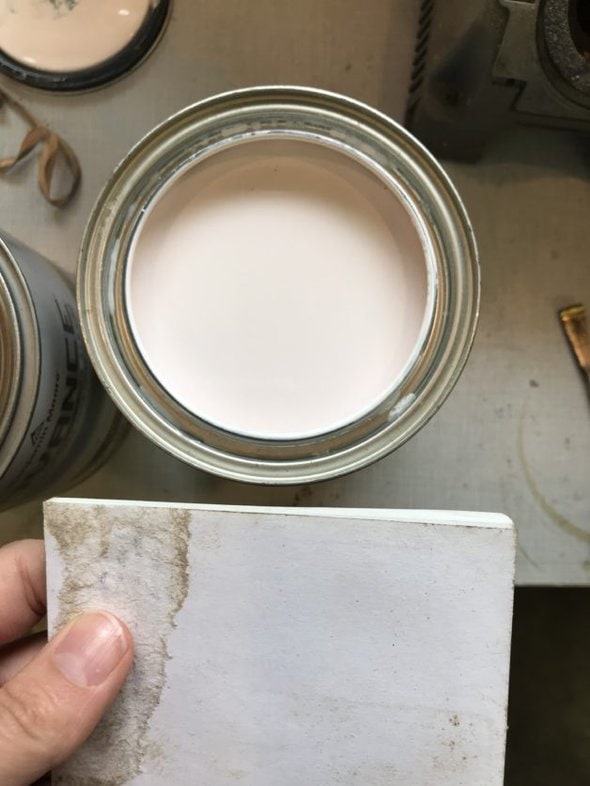 Once I finished painting the table, my parents and I were all trying to figure out if something was wrong with the paint. It was so much lighter than I'd anticipated. But I put the table under the kitchen skylight with the paint chip on it, and it was indeed the right color.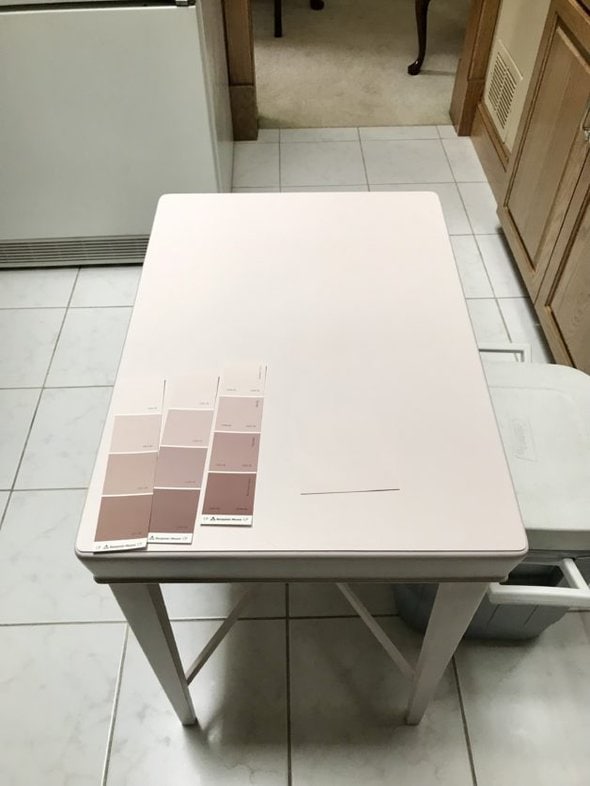 Internet photos can be deceiving!
Anyway. The after photos are what you all are here for. 😉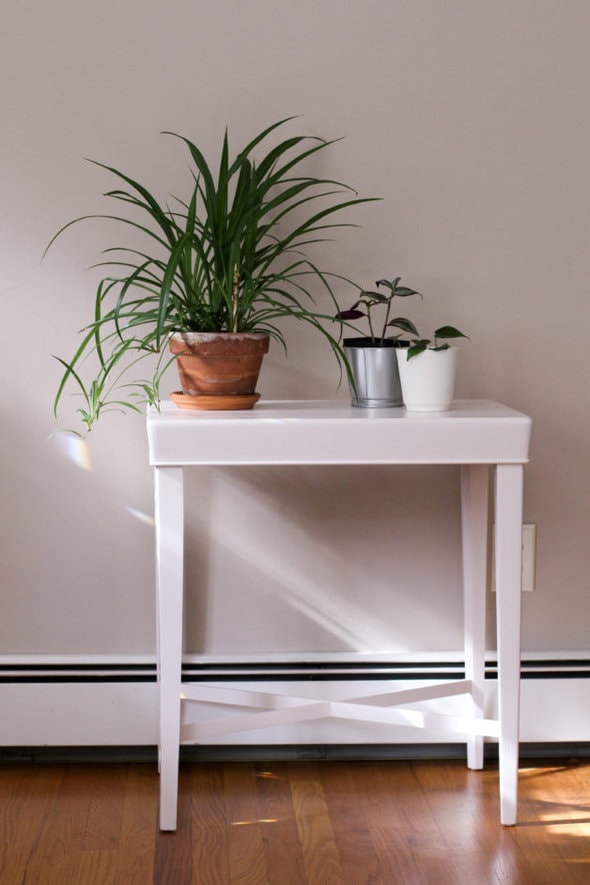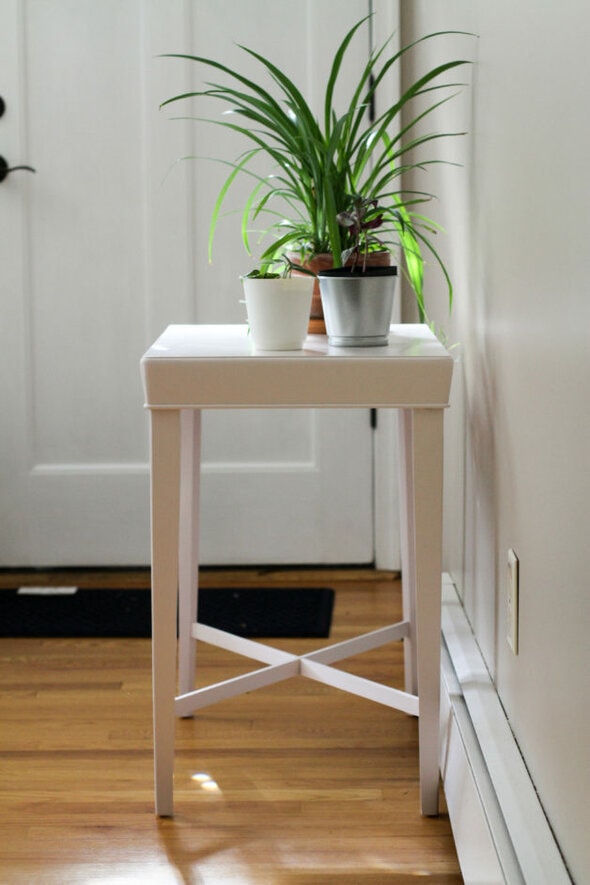 Even in my own photos, depending on the light and angle, the color looks various shades of pink. And I can tell you that in low evening light, it looks way pinker than it does in broad daylight.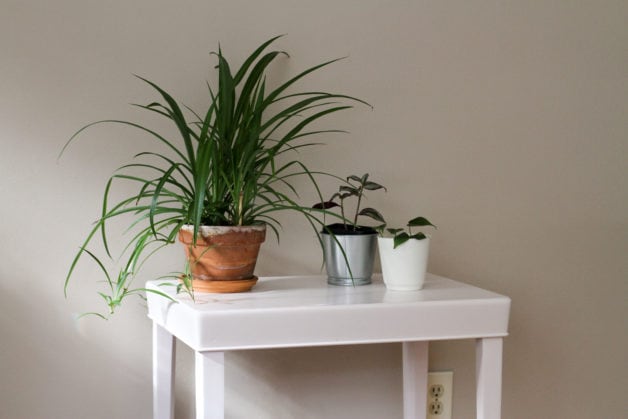 You can see that the screw holes are invisible now.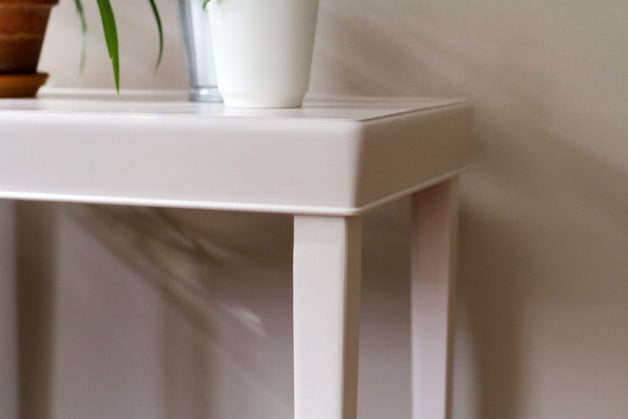 If you look at the white pot on the table for comparison, you can see that the paint IS vaguely pink. But it is most certainly not a strong type of pink!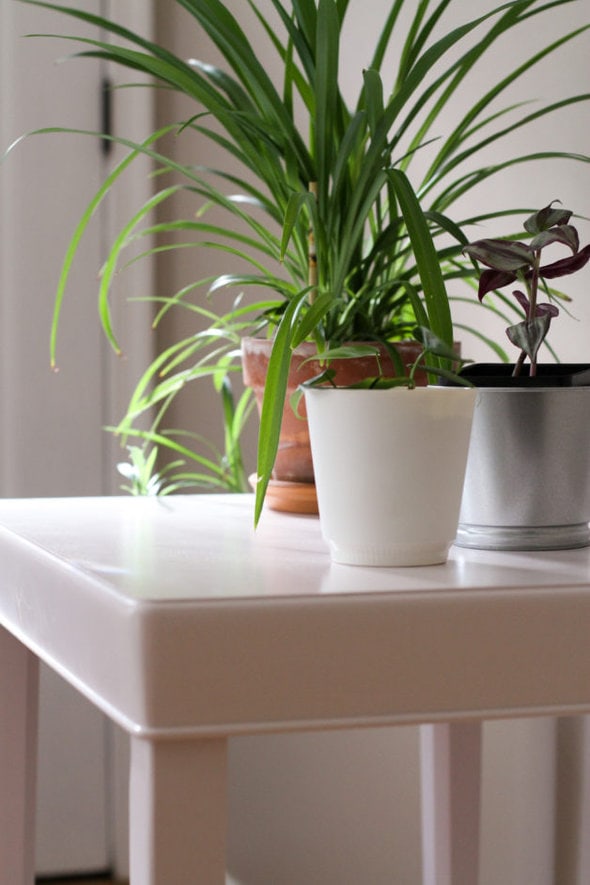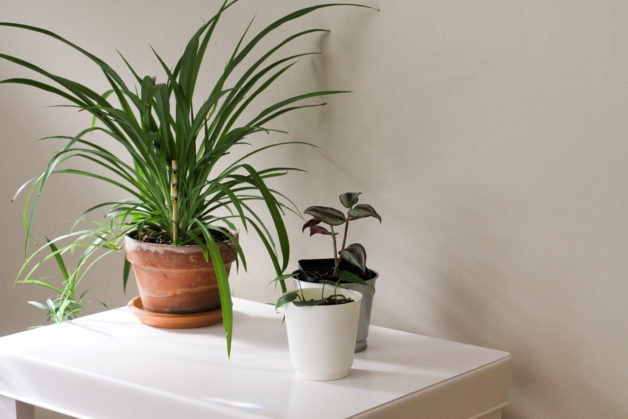 So! We went from this: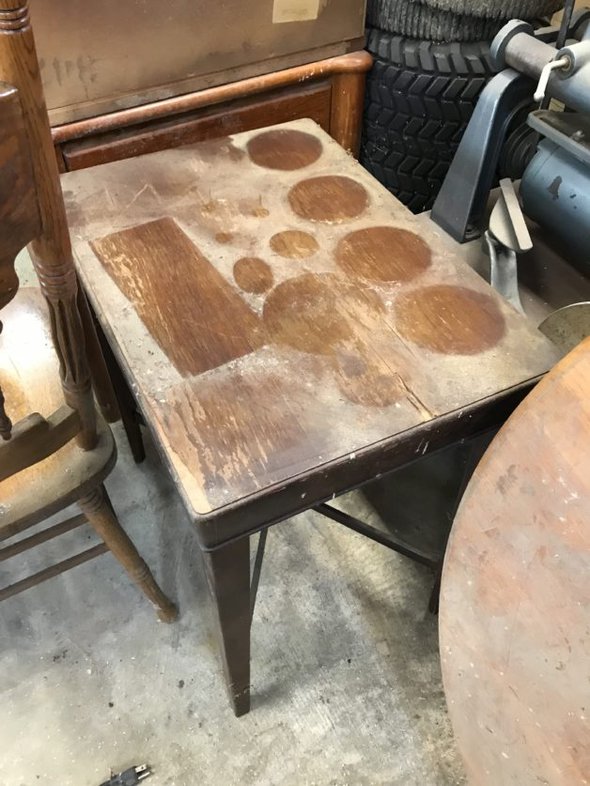 To this: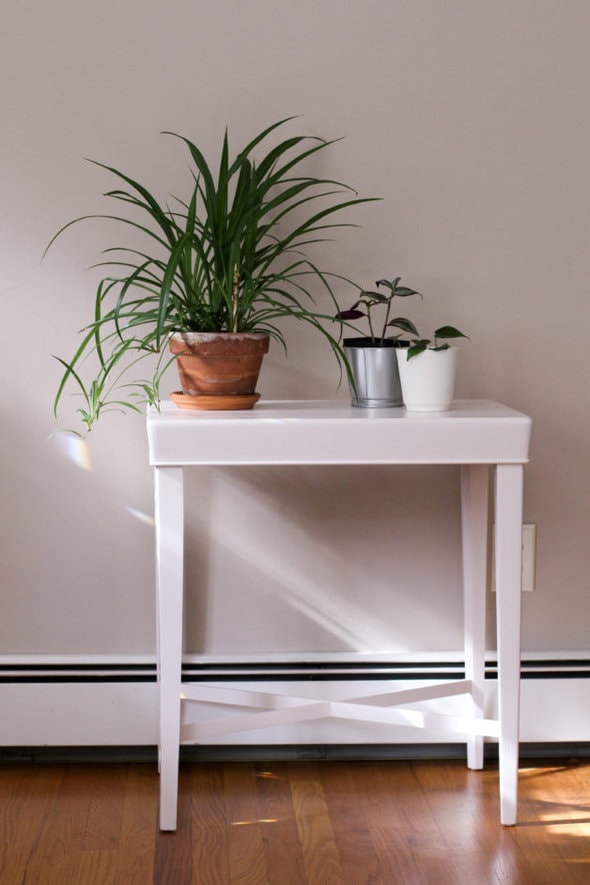 And I'm pretty happy with that!