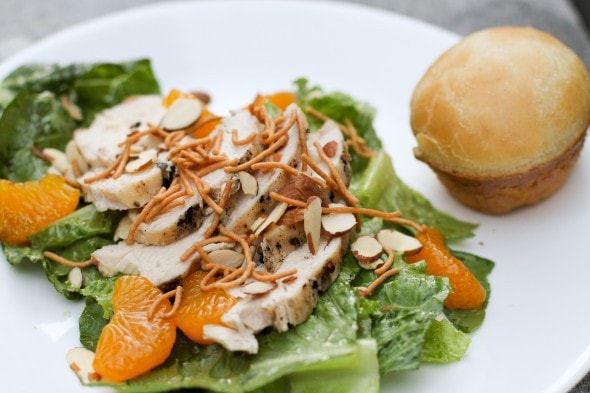 I know…it's Wednesday. But I've been busy sanding, painting, and priming, which means there's not been a lot of time for baking. I do have a super delicious recipe for Cinnamon Crisps that I desperately want to share with you (well, mostly I want an excuse to make them again because they were so delectable), but that will have to wait until next week.
So, for now I'm going to share a recipe for a simple, light main dish salad that we enjoy in the summertime.
It's similar to the chicken salad served at Wendy's, and I found the recipe online a number of years ago (I'd give credit but I did a search this morning and came up with nothing).
It's not that hard to come up with the salad part of this…lettuce, grilled chicken, mandarin oranges, and chow mein noodles aren't rocket science. But until I found this recipe, I couldn't figure out how to make a yummy Asian dressing to pour on top of the salad.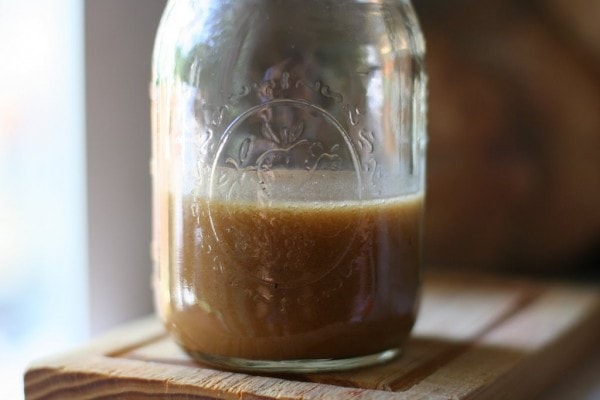 I considered trying to figure it out myself, but I'm glad I didn't go that route, because I'd never have thought to combine this many different ingredients.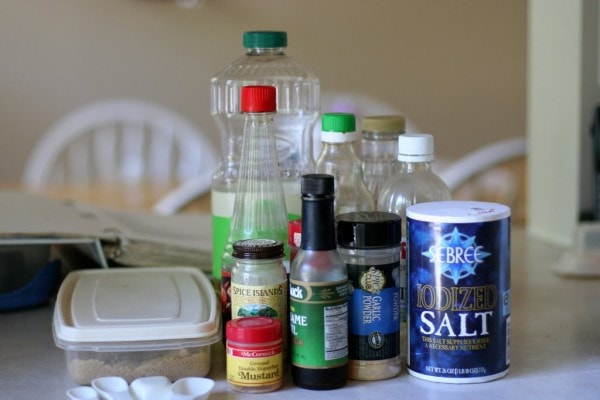 The dressing is really easy to make if you own a blender (though I suppose you could do this by hand as well.). Basically, you just combine everything except the oil in a blender.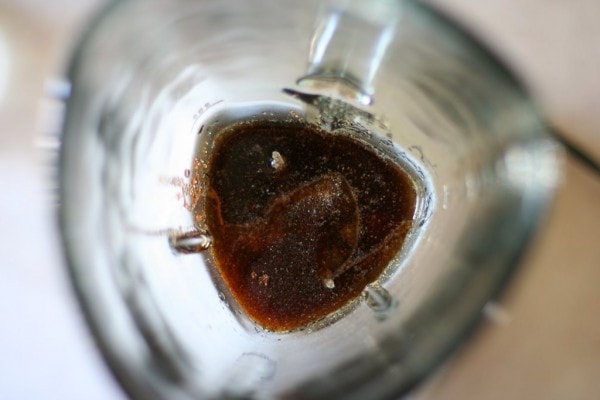 Then with the blender running, you slowly add the oil, which turns the mixture into a slightly thickened, honey-colored dressing.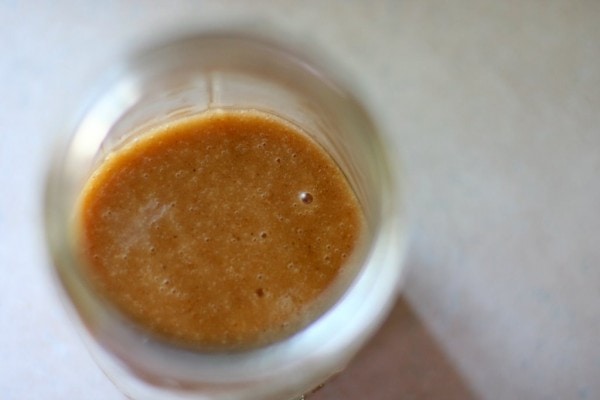 Yum.
The dressing keeps in the refrigerator for a remarkably long time, which is good because I find that the dressing recipe makes way more than we need for one meal's worth of salads. So, I just keep it in a jar in the fridge and use it instead of bottled salad dressing, or I sometimes halve the dressing recipe.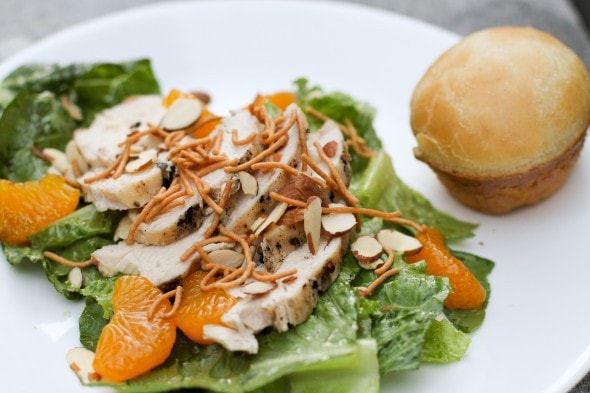 Since this makes a fairly light meal, I like to serve it with a good bread, like Pull-Apart Garlic Bread or Glazed Honey Pan Rolls.
Really, though, any number of breads from the Yeast Bread category would be tasty alongside (ok, maybe not the overnight cinnamon rolls!).
Mandarin Chicken Salad
serves 4
Printable Mandarin Chicken Salad Recipe

Dressing
1/2 cup corn syrup (you could try subbing honey if corn syrup freaks you out. This isn't high fructose corn syrup, though, and only a small amount makes it onto the salad anyways)
3 tbsp. white distilled vinegar
2 tbsp. pineapple juice
4 tsp. granulated sugar
1 tbsp. light brown sugar
1 tbsp. rice wine vinegar
1 tbsp. soy sauce
1 tsp. sesame oil
1/4 tsp. ground mustard
1/4 tsp. ground ginger
1/8 tsp. salt
1/8 tsp. paprika
dash garlic powder
dash ground black pepper
1/2 cup vegetable oil
1/2 tsp. sesame seeds (I don't usually add these)
Salad
4 chicken breast fillets
1 large head iceberg lettuce, chopped
4 cups red leaf lettuce, chopped (I just use green leaf lettuce)
1 1/3 cups canned mandarin orange wedges
1 cup rice noodles
1 cup roasted sliced almonds (I forgot to add these to the pictured salad!)
Prepare dressing by combining all dressing ingredients except vegetable oil and sesame seeds in a blender on high speed. Slowly add oil to mixture (to create an emulsion). Add sesame seeds and blend for 2-3 seconds. Pour dressing into a covered container (I like to use a small Mason jar) and refrigerate.
Rub each chicken breast fillet with oil, then lightly salt and pepper each piece. Grill on medium/high heat until done. Chill chicken breasts in refrigerator until cold.
In 4 large salad bowls, layer lettuce, chicken, orange wedges, rice noodles, and almonds. Serve with prepared dressing.