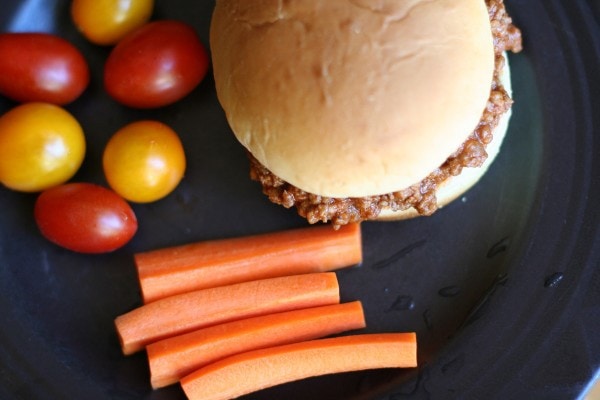 When I was growing up, my mom occasionally made sloppy joe sandwiches, but for some reason, I never really got into the habit of making them myself once I left home.
I got a Cook's Illustrated cookbook from the library this past winter, though, and decided to give their version a try.
Like most Cook's Illustrated recipes, this one is a winner, especially if you use some lovely local ground beef. 😉 Because it's also fast and easy and uses pantry ingredients (plus you just need some buns in your freezer), it's a good meal to pull out when you just don't feel like bothering with much in the kitchen.
First, heat a tablespoon of oil in a 12-inch frying pan over medium high heat.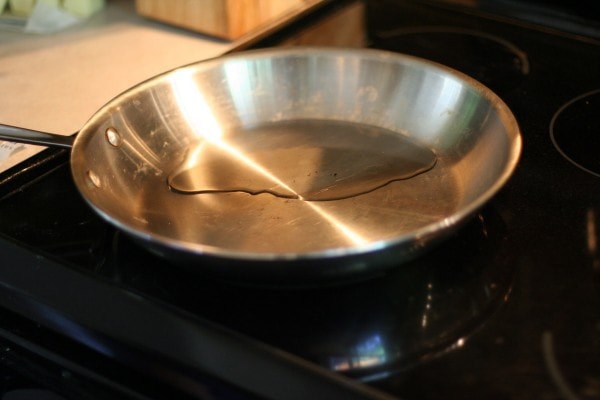 Add chopped onion and saute until softened.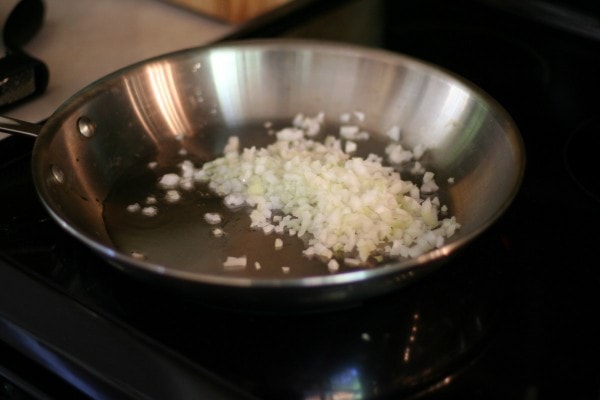 Time for garlic. I love my Kuhn Rikon garlic press both because it's durable and because it is super easy to clean!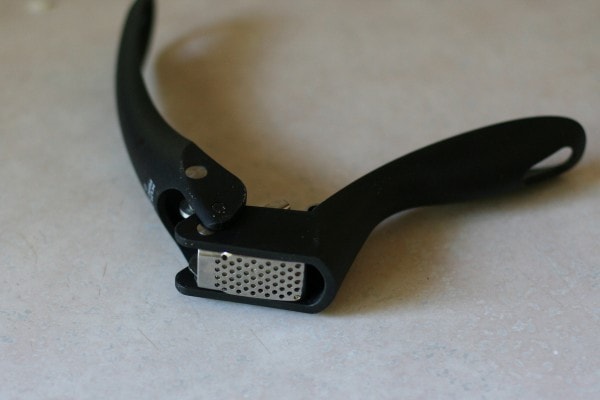 (My garlic press is unavailable in plastic at the moment, but the stainless steel one is still in stock.)
Add the garlic and chili powder, and cook for about 30 seconds (just until you can smell the garlic and chili).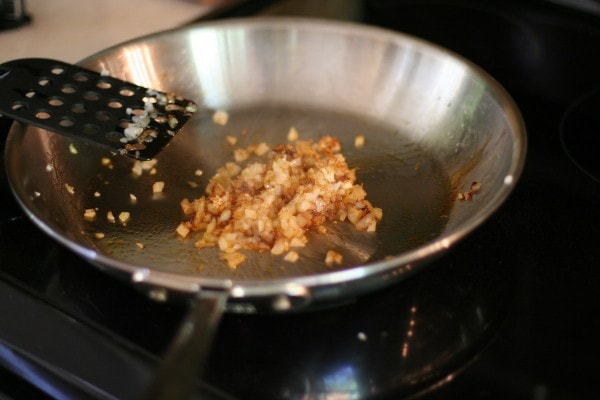 Add ground beef, salt, ground pepper, and brown sugar, and cook just until the beef is no longer pink.
(Oddly enough, the online version of this recipe says to cook it until it's just pink, which confuses me. Isn't raw beef kind of pink? Or maybe it's considered to be red.)
Anyway, I've cooked it until it's just turned brown (usually with bits of pink remaining) and the results have been delicious.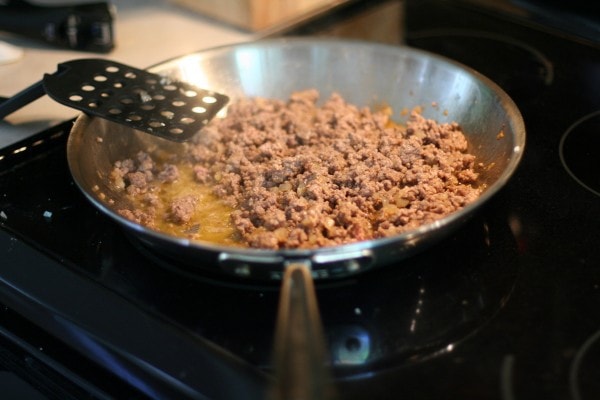 Stir in tomato puree, ketchup, and water and cook for 4-5 minutes.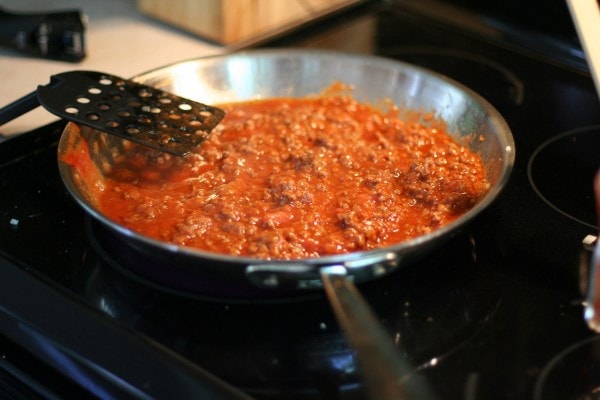 Serve on buns, with plenty of napkins. They're not called Sloppy Joes for nothin'.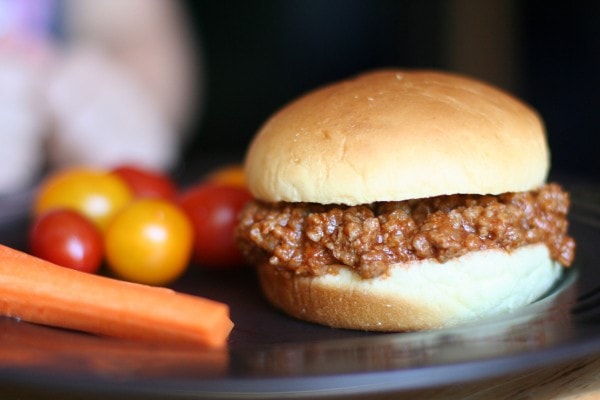 By the way, if you like your food spicy, top your sandwich with some hot sauce…I love it that way!
The recipe says it only makes 4 sandwiches, but we always get more than that out of a recipe probably because I use a whole pound of beef instead of the 3/4 pound the original recipe called for.
1 tablespoon vegetable oil
1 medium onion, chopped
1 clove garlic, minced
1/2 teaspoon chili powder
1 pound 85% lean ground beef
1/4 teaspoon salt
1/8 teaspoon ground black pepper
1 teaspoon brown sugar
1 cup tomato puree
1/2 cup ketchup
1/4 cup water
Heat the oil in a 12-inch skillet on medium high heat. Add the onion and cook until softened. Add garlic and chili powder and saute about 30 seconds.
Add the beef, salt, pepper, and brown sugar. Cook and stir until beef has almost no pink left.
Stir in tomato puree, ketchup, and water. Cook for 4-5 minutes, or until the sauce is thickened slightly. Add more salt or pepper to taste. Serve on hamburger buns.