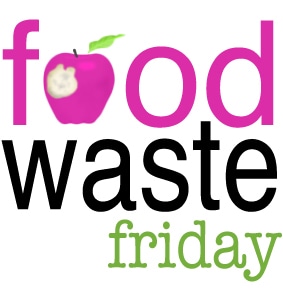 Every week, I post a picture of the food that has gone bad over the last seven days. Why do I do this? Because in March of 2008, I finally got fed up with the amount of food I was wasting, and I thought that showing my waste to other people would motivate me to use up my food instead of wasting it. Because this often embarrassing practice was so helpful for me, I invited other bloggers to join me in posting their food waste photos, and Food Waste Friday was born.
________________________________________________
We'll get the bad news over with first:
I know.
It's pretty awful. In fact, I don't think I've had such a full food waste photo for years.
I did a serious fridge cleanout this week, and found a couple of things in the very, very back of my fridge, fallen behind the drawers, totally out of sight.
That, my friends, is how you end up with a bag of moldy pancakes, among other things.
After finding all of that stuff in my fridge, I decided to pull out my serious-food-waste-fighting pants and work on tackling what was left in my fridge.
I'm pleased to say I've been quite successful in the last few days. I seem to have refound my no-food-waste groove.
I mashed some black bananas,
and mixed up a batch of Banana Chocolate Chip Muffins.
Which actually ended up being chocolate chip/M&M banana muffins because I was low on chocolate chips.
No one seemed to care. 😉
While I was busy making unhealthy things with produce, I made a batch of chocolate zucchini bread to use up the last of the zucchini in the fridge.
I had some extra pink sauce from a batch of Ravioli and Shrimp with Pink Sauce, and I was going to cook some pasta to eat with it. Then I found some leftover grilled asparagus and had an a-ha! moment. Asparagus is definitely healthier than pasta and this combo used up two leftovers.
Sweet.
I'd made a double batch of Fish Cakes, so I had two egg whites left over. I cooked them like you'd cook a hard-boiled egg and then made a little batch of salsa to put on top of them (using up cilantro for the win!)
And leftover brown rice became rice pudding.
My fridge is in pretty good shape right now, and if I keep on like this, my next food waste post is going to be a non-event.
Oh, yeah.
________________________________________________
How did you do this week? If you blogged about your food waste, link us up by entering your info into the widget below. You'll save money, reduce your trash output, and get a little publicity for your blog! And if you don't blog, you can still share about your food waste by leaving a comment.
Those of you who participate in Food Waste Friday can now grab a fancy-schmancy button to perk up your posts. If you copy and paste the following code into your Food Waste Friday post, this little graphic will appear.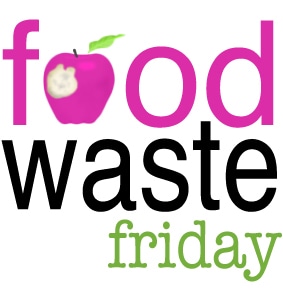 If you blog on WordPress, just make sure you're in html mode when you copy and paste the code, or it won't work properly.