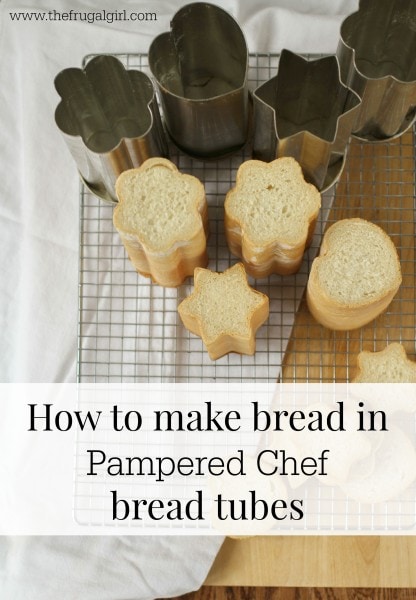 Remember back in the '90s, when these tubes were a hot seller for Pampered Chef?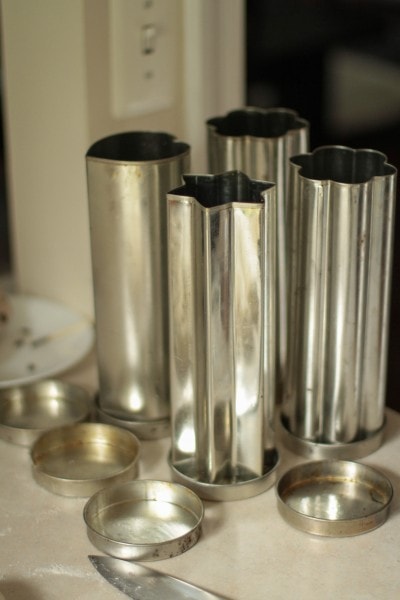 These days, you can almost always spot one (or 3) at your local thrift store, but I've still got mine from the '90s. 😉
A little while back, some readers were asking how exactly how to make bread in Pampered Chef bread tubes, so I'm here to answer!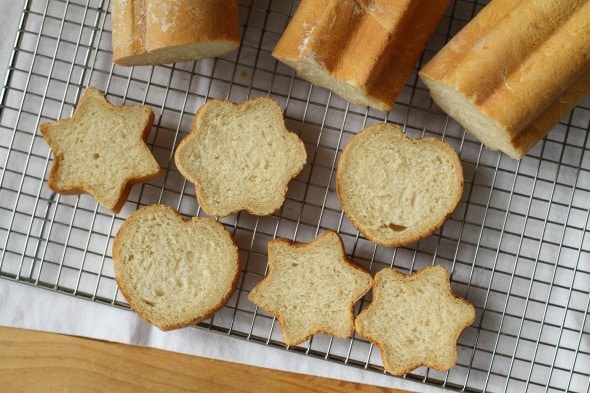 I know you can bake cake batter and quick bread batter in bread tubes, but I've only ever done yeast dough, and I usually stick with a recipe that (I think) came with my bread tubes.
It's a pretty basic bread dough, and you let it rise once, as usual. But then once you fill the tubes, you bake the dough right away without allowing for a second rise.
This produces a pretty dense, hearty, and crusty bread that holds its heart/flower/star shape well.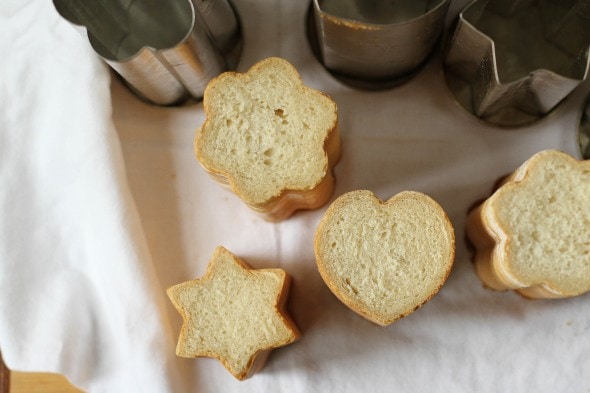 We've most frequently eaten this bread sliced and dipped into a hot seafood dip, but slices also work really well for appetizer-style open face sandwiches.
Alrighty! Here's how to make these.
First, dissolve the yeast in warm water in a measuring cup.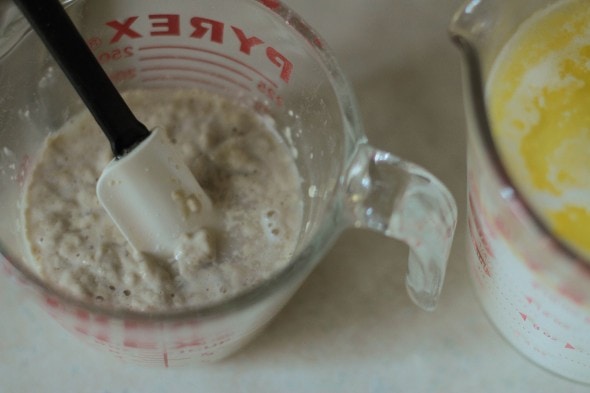 Heat milk and butter to 110 °F.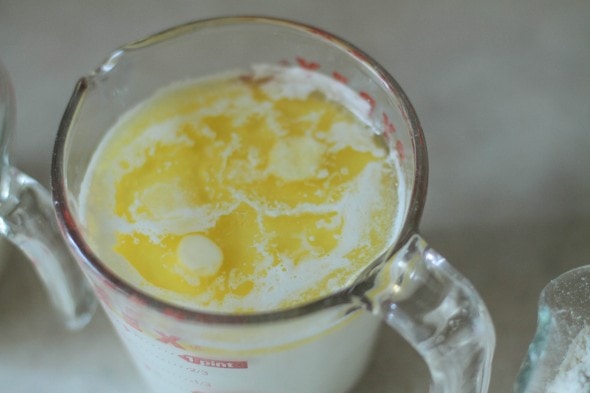 And you'll need 4 cups of flour.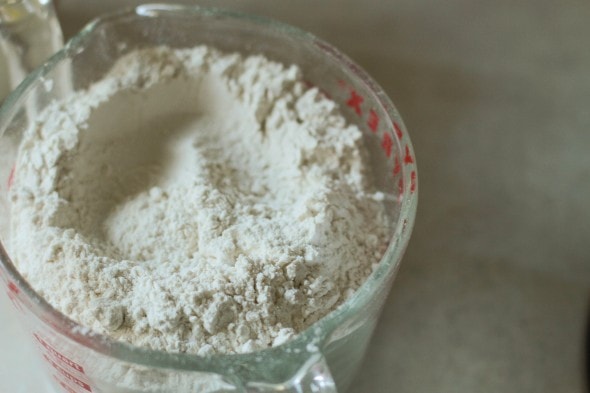 Combine the milk mixture and the yeast mixture in the bowl of a stand mixer, and add 2 cups of flour. This will make a pretty soft mixture, which you'll beat for two minutes.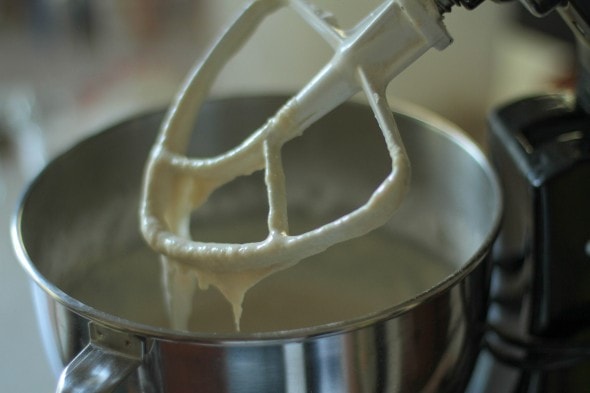 Next, mix in as much of the remaining flour as necessary to make a kneadable dough (you should need most of the remaining 2 cups.)
Knead the dough for 3-5 minutes, at which point it should feel elastic, but still fairly soft.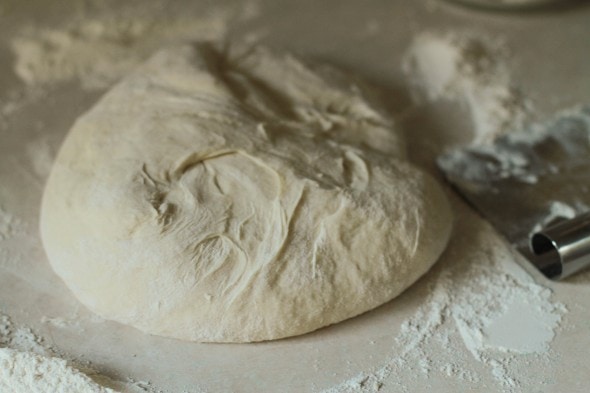 Place the dough into the mixing bowl, cover the bowl with a wet tea towel, and let it rise for an hour.
Once it's risen, heat the oven to 400 °F. Then dump the dough back out onto the counter…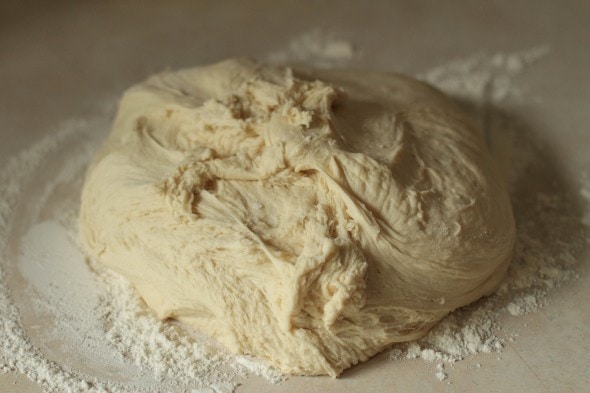 …and divide it into 2 pieces. Roll each piece into a tubular shape.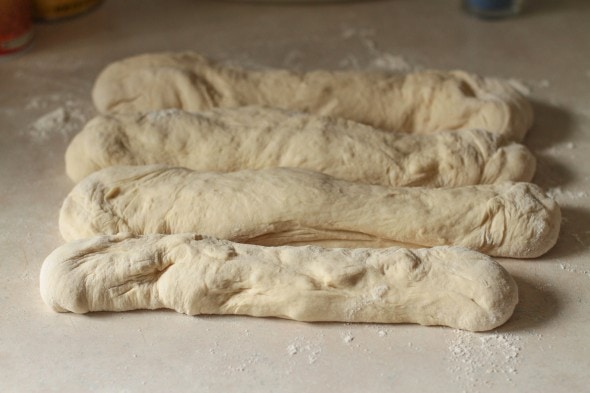 (I have four here because I doubled the recipe.)
The star tube holds a little less dough than the other shapes, so I make one dough portion just a little smaller than the others.
Spray the insides and lids of the bread tubes with nonstick cooking spray, and place the dough into the tubes.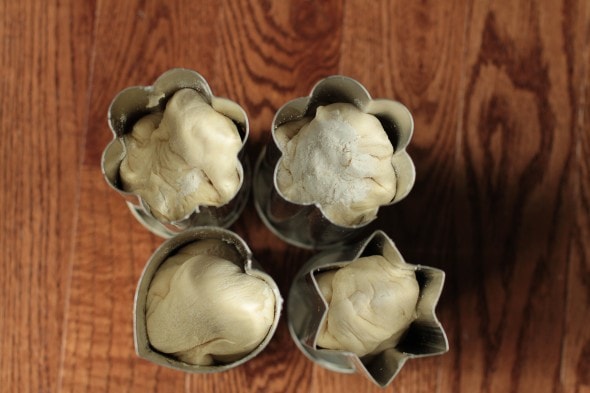 The dough will sink down and only fill the tubes about 3/4 of the way, but that's ok because it'll expand while it bakes.
Put the lids back on the tubes…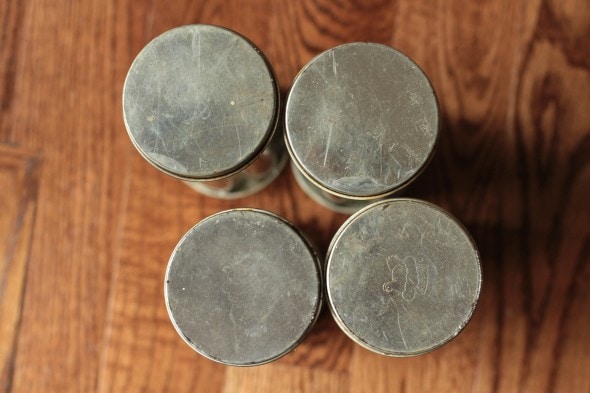 …and place them in the oven. To give them room, you'll probably need to adjust your oven rack to a low-ish spot, like so.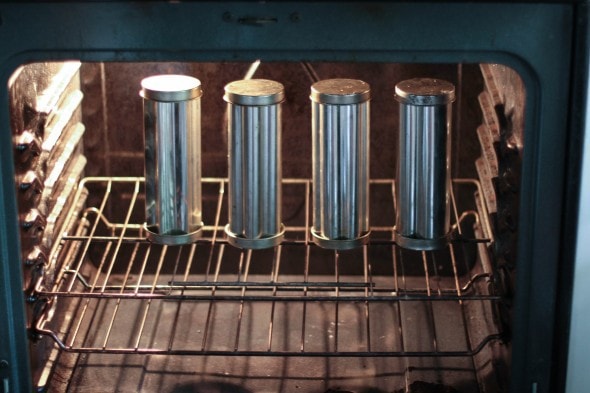 Bake the tubes for 60-70 minutes. I know that seems like a long time, but this is a pretty dense dough, so it does take a while to bake through.
Once it's done, remove the ends from the tubes and shake the loaves out. Let them cool on a wire rack.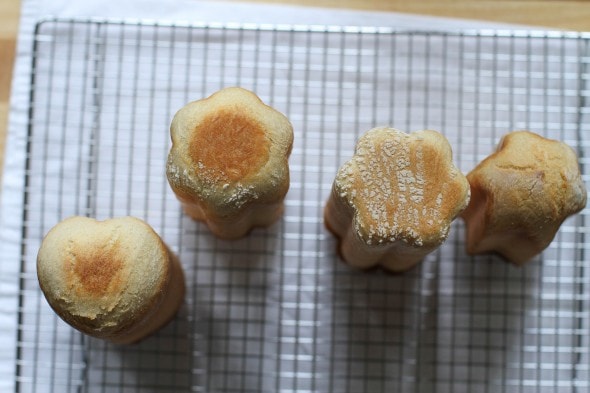 Since this bread doesn't have a lot of fat or sugar, it doesn't stay fresh super long. So, if you're not going to use it all in 2 days or so, the freezer is your friend!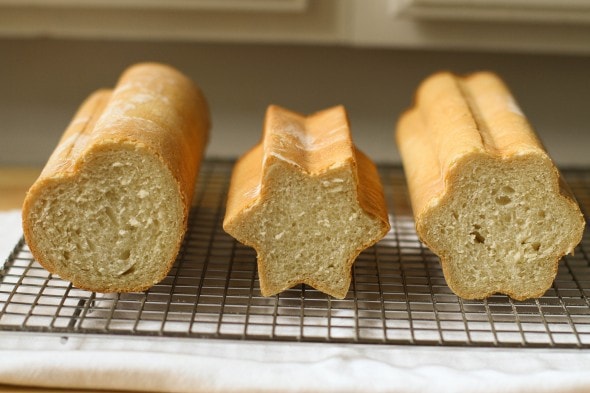 Pampered Chef Bread Tube Recipe
(makes 2 loaves)
1/3 cup 110 °F water
1 teaspoon sugar
1 package (2 1/4 teaspoons) dry yeast
1 cup milk
2 tablespoons butter
1 1/4 teaspoons salt
3.5-4 cups flour
Dissolve sugar and yeast in warm water in measuring cup.
Heat milk and butter to 110 °F. In the bowl of a stand mixer, combine milk mixture and yeast mixture. Stir in 2 cups of flour and beat on medium speed for 2 minutes.
Stir in enough of remaining flour to make a soft, but kneadable dough. Turn out onto floured surface and knead for 3-5 minutes to make a smooth and elastic dough. Place dough in bowl, cover with wet tea towel, and let rise 1 hour.
Once dough is risen, heat oven to 400 °F, place oven racks in lower third of oven, and spray bread tubes and lids with nonstick cooking spray.
Turn dough out onto lightly floured surface and divide in half. Roll each half into a log shape, and place dough into greased tubes. Top with lids and place in preheated oven.
Bake 60-70 minutes (the bread should be lightly browned on the top). Remove ends from tubes and shake tubes to remove bread. Cool on wire rack.