This morning, I was browsing through my Twitter feed and I saw that Mr. Money Mustache had tweeted out a link to a Washington Post article about the middle class squeeze that's happening.
This sort of thing always piques my curiosity, so I clicked over, read the article, and was left completely non-plussed.
The article profiles a family from Culpeper, VA, with three teenage daughters and a $90,000 annual income between the two parents. This family believes that their income would need to increase by 67% before they would be comfortable.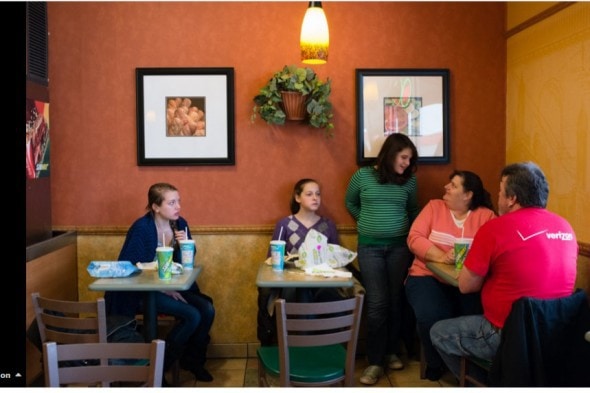 (Say what??)
I almost sort of can't believe this is for real.
The family has a $700/month mortgage (which sounds positively heavenly), and no child-care bills, yet they don't have enough money to pay for a shingle repair and are behind on their electric bill.
I don't know every detail of this family's budget, but if you can't make it on $90,000 a year (especially with such low housing/childcare expenses), you've probably got a spending problem, not an income problem.
"On the one hand, $90,000 sounds like a lot to most middle-class Americans, because most Americans don't earn that," said Joseph Cohen, a sociologist at Queens College in New York City. "But the fact is, the median-income American does not do well in a lot of respects. One $5,000 home repair can wipe out their surplus for a year. A medical event, an auto repair or a temporary job loss can exert a large shock."
Well, yes.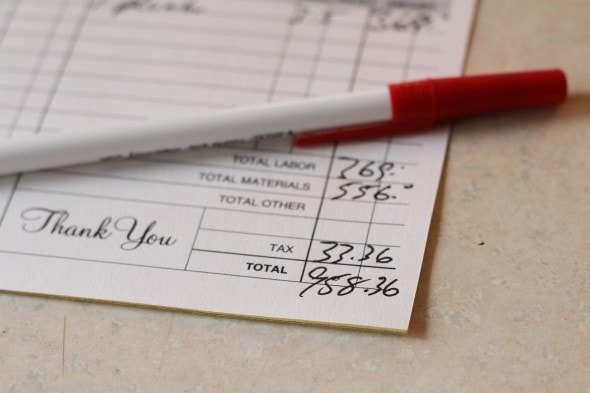 If you expect to weather a $5,000 home repair bill on your regular monthly salary, you're going to be in trouble. This is why it's so, so important not to spend your whole paycheck every month. You know things are going to break and need repairing, so you have to do whatever needs to be done to get your spending below your monthly paycheck.
Otherwise, financial disaster will indeed occur.
It's not that I have no grace for situations where you truly cannot spend less than you earn. But this is not the case here:
While they struggle to meet basic expenses, the Johnsons' home is filled with the electronics that have become a standard part of middle-class life in the 21st century. For $90 a month, a satellite dish provides basic television service for their three flat-screen sets and for the WiFi connections Scott needs when he works from home. They have one laptop and three iPads, and each girl has a computer in her bedroom. The bill for four cellphones runs about $300 a month.
I'm not trying to say that no one should have a $300 cell bill. If you can afford, it, fine.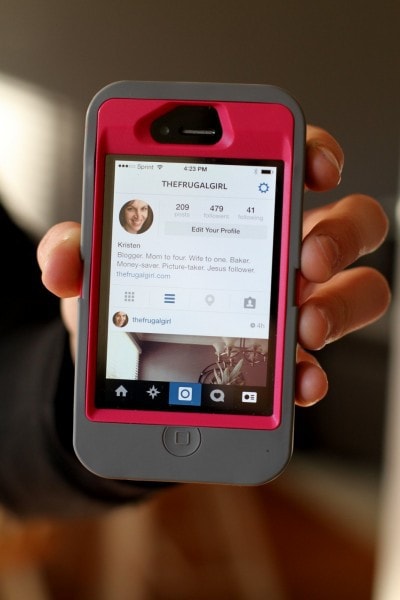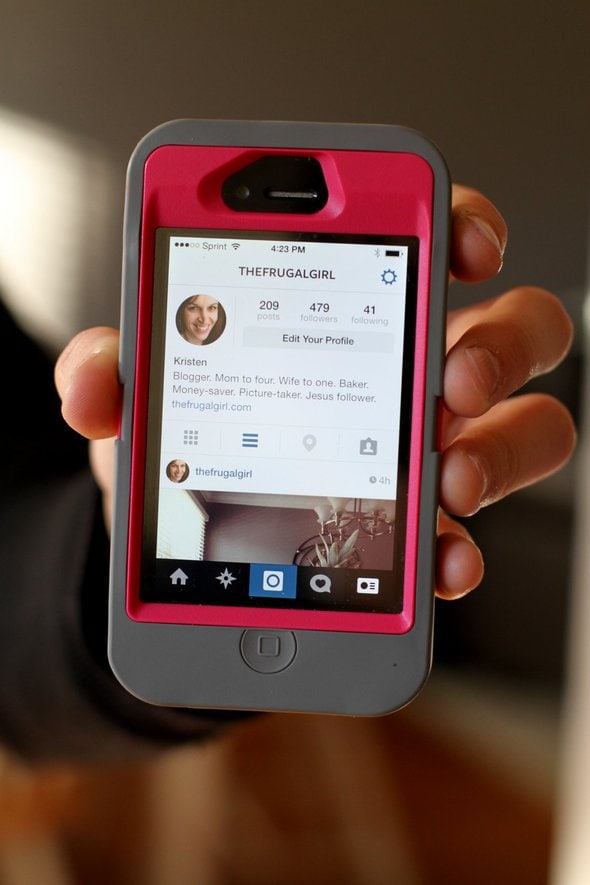 But if you can't pay your electric bill, then maybe you should take a good, hard look at the $300 that's going toward cell phones every month. I am completely positive that the family could shave that way down by switching to something like Ting or Republic Wireless.
It would mean giving up unlimited data and such, but paying your electric bill is way more important than unlimited data, you know?
This article is a prime example of how we've turned items that were once luxuries into necessities. Meals out, school picture packages, pedicures, iPhones, and four year colleges are not necessary for survival.
(A daughter from the family said she's scared that she won't have enough money to go to college and may have to attend a community college. Which just doesn't seem like the end of the world to me.)
It is true that some costs of living in America have skyrocketed (health care, anyone??), but if I were going to write an article on the squeeze the middle class is facing, I don't think I'd pick this family.
I promise I'm not trying to be all Judgy McJudgy Pants. While I do strongly disagree with some of their choices, I feel sad about the stressful way this family is living, and I'm concerned that things will never improve for them if they continue to look at this as an income problem rather than a spending problem.
There's so much potential for them to live better at this income level!
Why am I writing about this article?
Because I want to encourage you not to buy into this ridiculous way of thinking.
It is indeed possible to live well on far less than $90,000 and what you make isn't nearly as important as what you do with what you make.
I know this firsthand.
Mr. FG and I lived on $35-$40K for quite a few years (with multiple kids, in an area that is 12% more expensive than Culpeper, according to this calculator), and we lived so much better than the family in this article.
We had no debt, we saved some of our income every month, we went on vacation every year, we were able to weather home repair issues, we had reliable cars, we gave 10% of our income away, we had nice clothes to wear, and we were never behind on any of our bills.
Of course, increasing your income does usually make things easier (we've saved a lot more for retirement now that Mr. FG isn't in warehousing anymore!), but as this article proves, $90K isn't enough to guarantee financial peace.
If you can't live within your means on $90K, you probably couldn't do it on $150K either.
So, if you're in a place where your income is a little on the low side, don't feel defeated. You are not doomed to financial misery, and you can live well even if you never get $90,000 a year.
(And when you know how to live well on $35K, you'll be in really, really great financial shape if your income ever increases.)
_______________________________
What are your thoughts on the article? I'd love to hear what you think!