Last week, when I wrote about why I am decorating my rental even though it's temporary, Reese, who has been through a divorce herself, left this comment:
Would it be worthwhile to have people submit helpful frugal tips from folks who have had to essentially start over? And maybe they could share how they have found happiness and how they started putting pieces back together?
I think this is a great idea! As I have shared about my current situation, I've gotten lots of comments and emails from readers who fall into two groups:
people currently walking through separation and divorce
people who have been through it and are offering cheer from the other side
So, since those two groups of people are represented here, I think this could work very nicely.
I am obviously not an expert here because I am smack-dab in the middle of this and I am not really near to coming out the other side! I'm still figuring it out as I go.
I'll briefly share what is helping me at the moment, though, and then I'd love for you guys to chime in.
Reese is basically dividing this into two questions, one about saving money, and the other about finding joy.
Saving Money
For me, this has looked like doubling down and using all the frugal skills I've already got.
I'm trying to:
use up my food
shop at Aldi
cook at home
repair/reuse things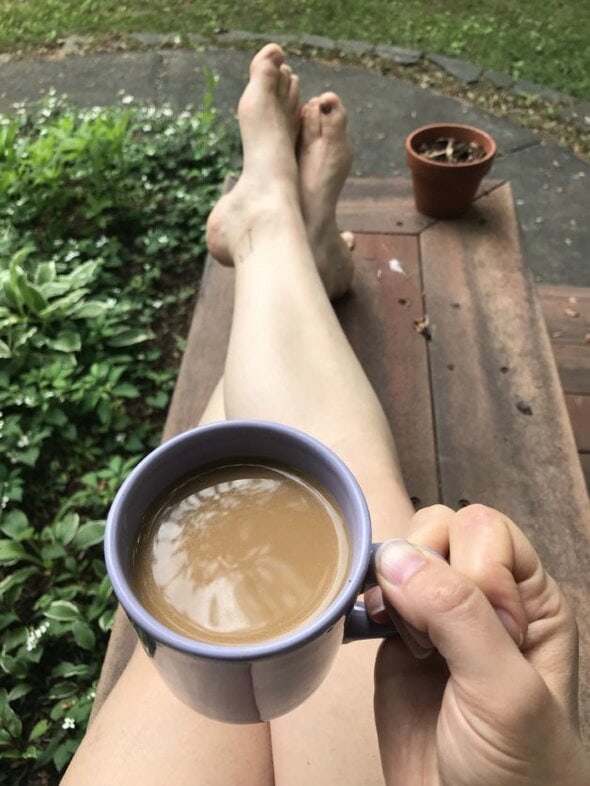 Starting over for me has meant outfitting a home somewhat from scratch, and as I talk to other women in my shoes, it seems to me that this is extremely common. Almost every woman I have talked to has had to be the one to leave the family home.
And while we can debate why that is (or whether it is fair!), the fact of the matter is that it's the state of things.
And as you know from reading my posts, I have been busy outfitting my house with inexpensive/free things through Facebook Marketplace, eBay, and my Buy Nothing group. So we can add, "rehabbing freebies/cheapies" to my list.
Looking at this as a fun challenge has helped me to maintain motivation; I think, "Ok, how can I save tons of money, but still make this home feel awesome?"
(Why awesome? Because it is fairly easy to outfit a home and make it functional but ugly. I'm interested in making my home functional and beautiful on a budget.)
Finding joy
You guys already know most of my tips for finding joy because I write about them incessantly.
So, I'll just put one thing in this section: I find it helpful to focus on the present moment and also the future.
Relatedly, I do not find it particularly helpful to dwell in the past.
When I think about the present and the future, I feel hopeful! My future looks bright and cheerful, and full of good things.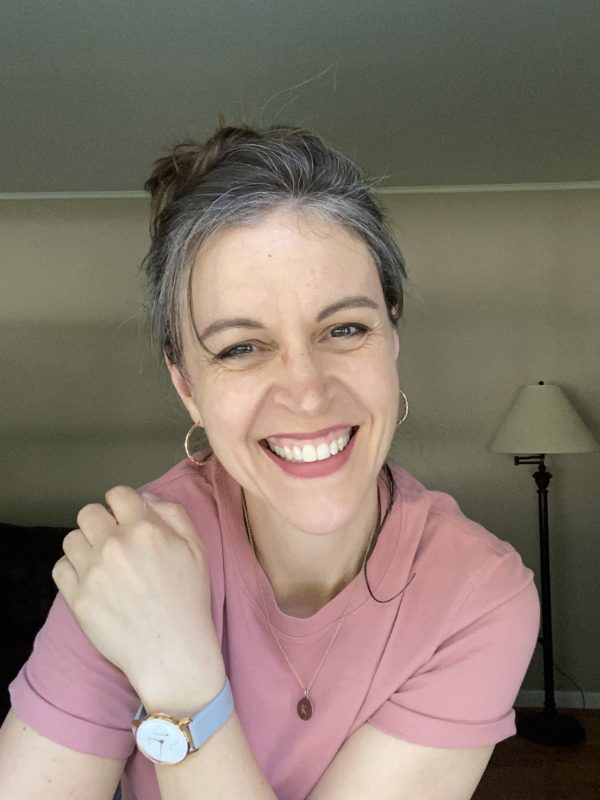 When I look bad, I see loss and hurt and heartbreak. I know it's necessary to process those things in a healthy way (and believe me, I do cry over those things when the sad feelings come up.).
I'm just saying that if I spent the majority of my time dwelling there, I would have a hard time having energy to move forward.
I can't change the past, but I can make choices in the future, so I'd rather focus my energies toward what I can control vs. what I can't.
__________________
Ok, readers! If you've had to start over (regardless of the reason), please share what you've learned! How did you save money, and how did you find joy?