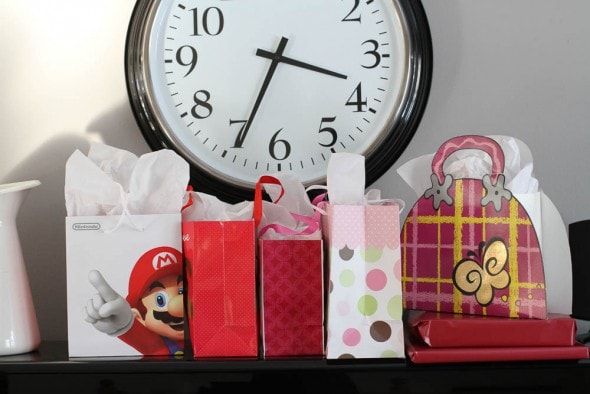 Hi Kristen,
I love your blog, and comment occasionally (which is rare for me on other blogs!)
This may be less of a problem for you, because … homeschooling, but for us it's an issue. My daughter gets invited to 20-something birthday parties for classmates a year. We end up going to many of them, and the gifts really add up quickly.
We want to be generous birthday gift-givers, but not spend an arm and a leg. Any ideas for affordable birthday gifts for kids' friends?
Thanks!
Jessica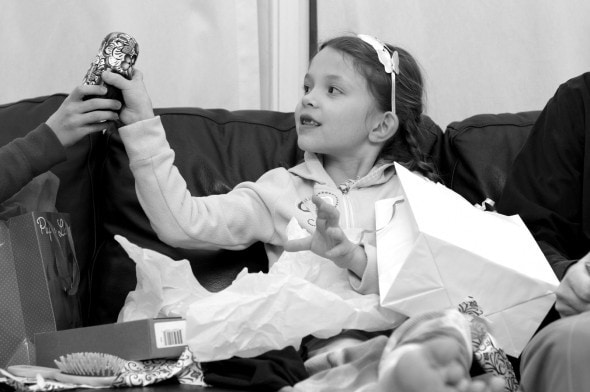 In 2012, someone wrote in with a similar question, and I shared my answer in a Q&A post. There were some helpful suggestions in the comments, but since it was 2012, there were fewer people around here to share ideas!
So, now seems like a good time to resurrect the topic and devote a whole ask-the-readers post to it.
You are totally right that homeschooling cuts way back on the number of birthday parties one gets invited to, so this is not an area where I have lots of expertise.
But I know the community here has a varied population, and I think my readers will come through for you.
So, dear people with experience: How much do you budget for birthday party gifts, and what types of things do you usually buy with that budget?