When my sister-in-law and I were cleaning out the abandoned house, I found an old fruit crate that was full of books.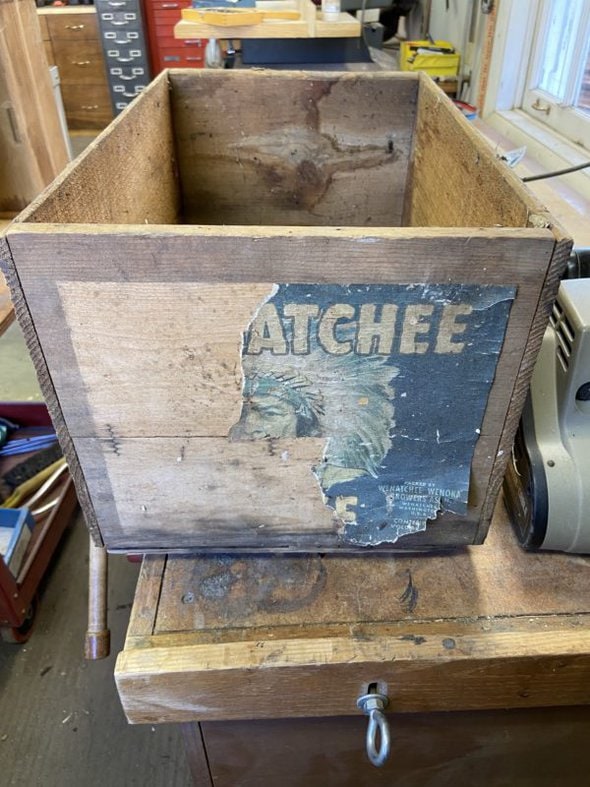 Until I took the books out, I didn't even realize that the bottom was barely holding together!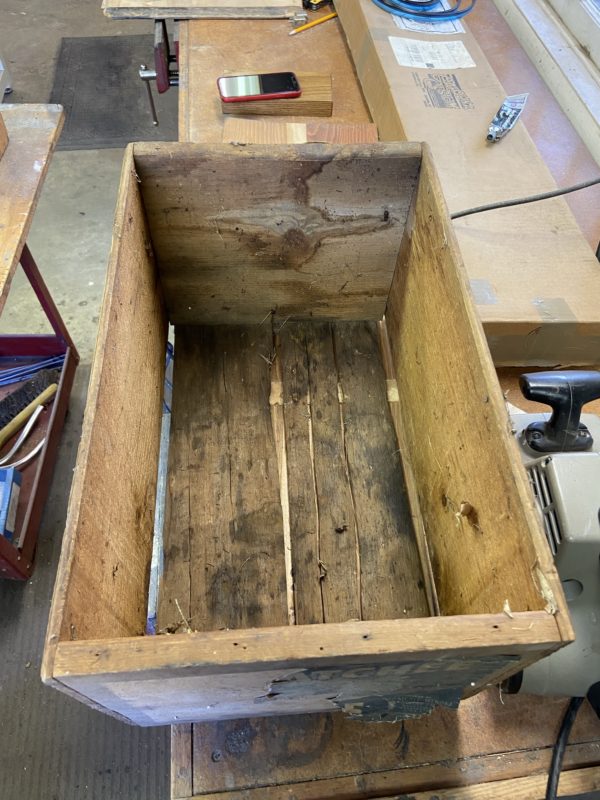 I never did get around to rehabbing this one during last summer's painting spree, but since I have some time this semester, I decided to clean it up.
I brought it over to my dad's garage at the same time as I brought my scuffed table, and I asked if he might have some scrap wood available to make a new bottom for the crate.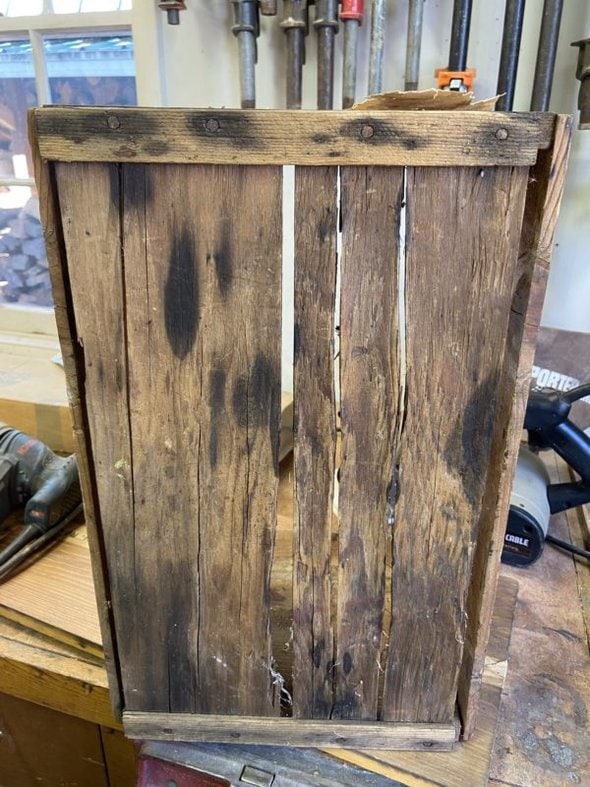 And of course, he did! My dad has a lot of scrap wood in his garage attic, and he is quite prone to saving wood for reuse purposes.
So, once I got it back from him, I sanded it all down.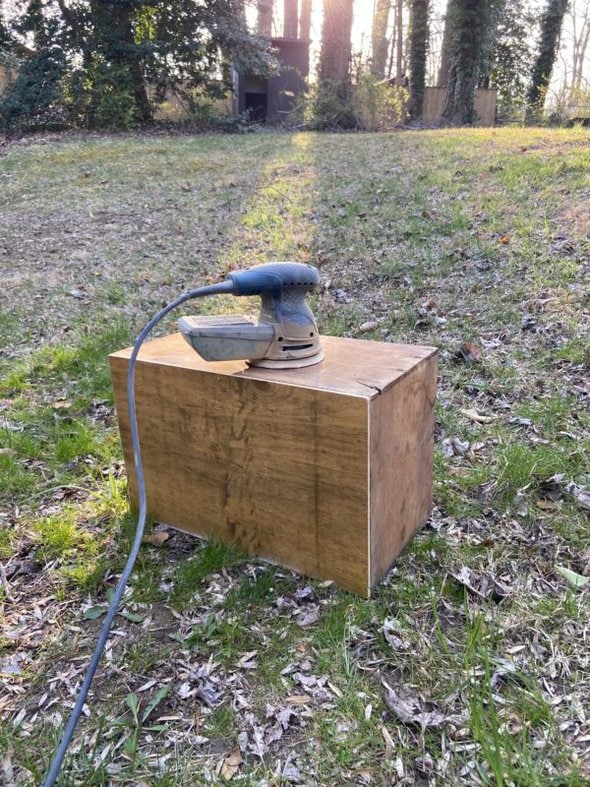 Then I primed it, using my Zinnser 1-2-3 primer (which I always use on my painting projects!).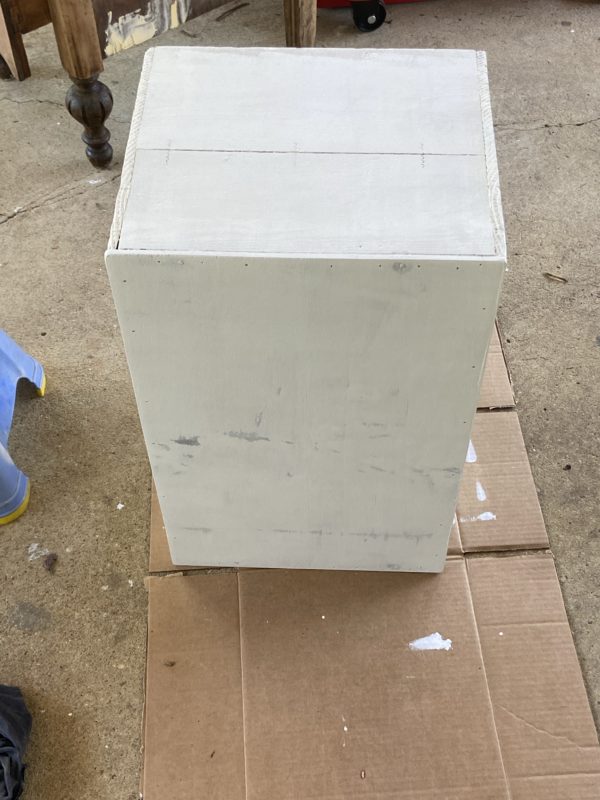 Part of the reason I wanted to paint this crate was so that I could test a paint color on it before tackling my scuffed side table.
So, I got a quart of Mythic from Benjamin Moore. The employee told me it was a little iffy to try to make this color in the Advance paint I love, but that he could get very close.
And I said, "Oh, ok, close is fine."
But oh my word, the color didn't turn out at ALL like I was hoping.
It was a very light lavender, which is not a horrible color, but man, it is not what I wanted. I was going for a super moody purple, thank you very much.
I went back to the paint store and the girl behind the counter tried so hard to darken this paint but it would not darken, no matter how much black she added.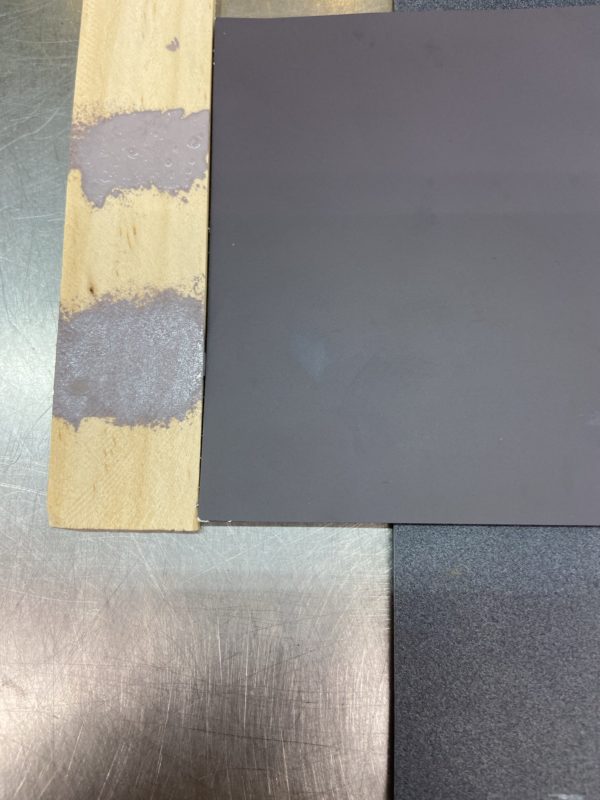 At a certain point, you can't keep adding colorant because then the paint won't dry at all. So we eventually gave up and I just picked a new color (Benjamin Moore Almost Black).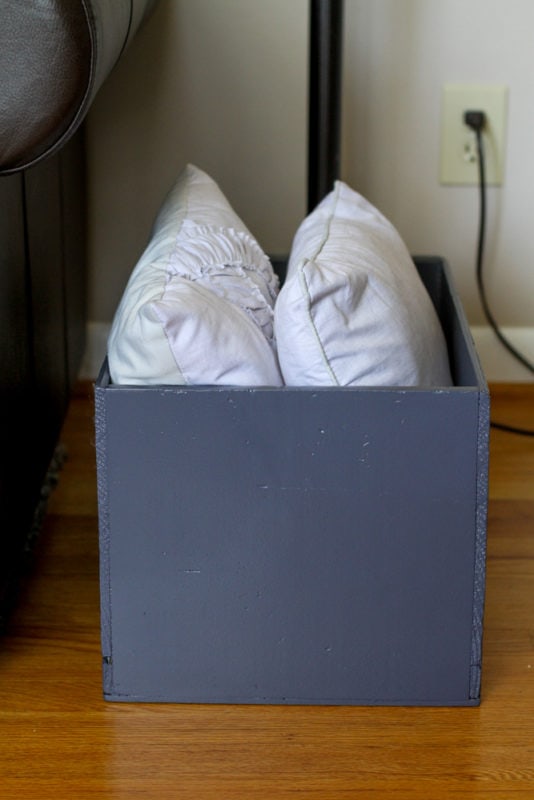 Interestingly, this color is definitely giving the Very Dark Purple energy that I was going for with the Mythic color in the first place.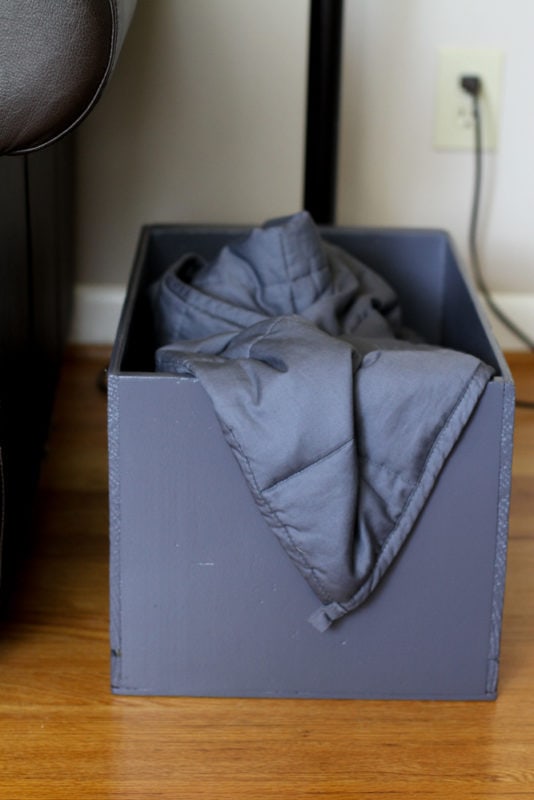 Butttt now I'm questioning myself. Do I like this color enough to use it on the scuffed table? I mean, it's fine for the crate; I'll just leave it with this shade.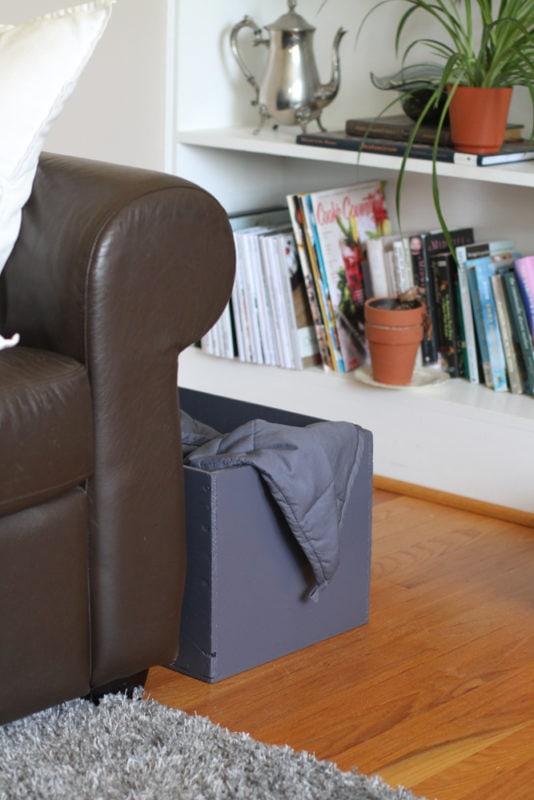 This color is sort of hard to photograph; it's slightly darker than it's appearing in most of these photos.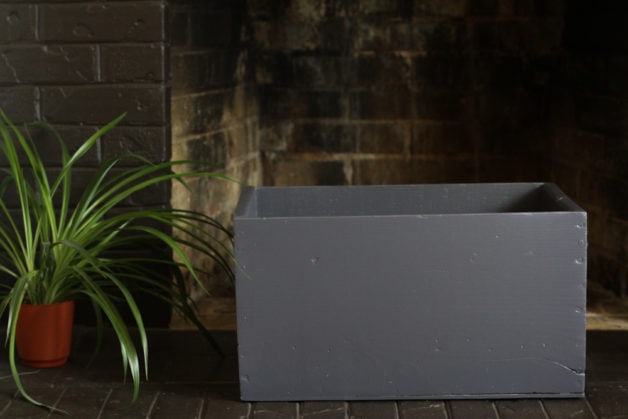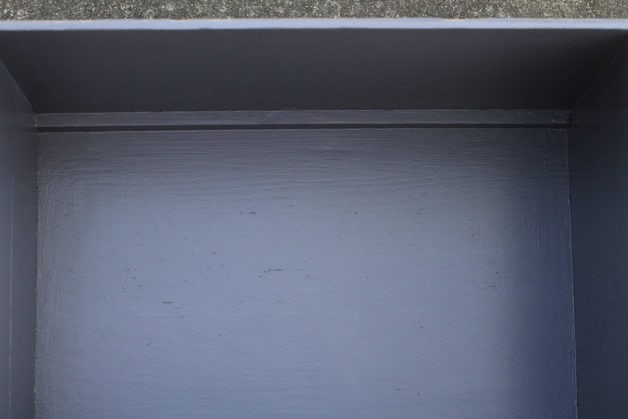 I'm kind of invested in making this $5 scuffed table look really good, though, so maybe I'm overthinking it!
I was thinking about maybe staining the top and painting everything below, but I am trying to figure out if I think this color is dark enough/neutral enough.
So, give me your opinions!
Also: I haven't decided for sure what I want to use the crate for, but I think I might use it as a handy place to toss winter gear.
P.S. EVERY TIME I try to branch out from my usual black/white furniture, I start to regret it. Color is way harder than neutrals!