It's been a good Monday morning so far…I worked out, showered, took Sonia to her tutorial, went to Aldi and another store, and did some laundry. And it's not quite 11:00 am.
But I did not write a blog post. So, we're gonna just have a quick little Five Frugal Things today. 😉
1. I bought marked-down flowers.
Aldi had these marked down to $1.99 (originally $5.99 or $6.99, I think), so even though they were looking a little bit sad, I bought two of them.
I think with a little water and sunshine, they'll perk up just fine in the two pots by my front door.
2. I caught a wrong price.
English muffins were supposed to be Buy 1, Get 2 Free, but only one of mine rang up as free.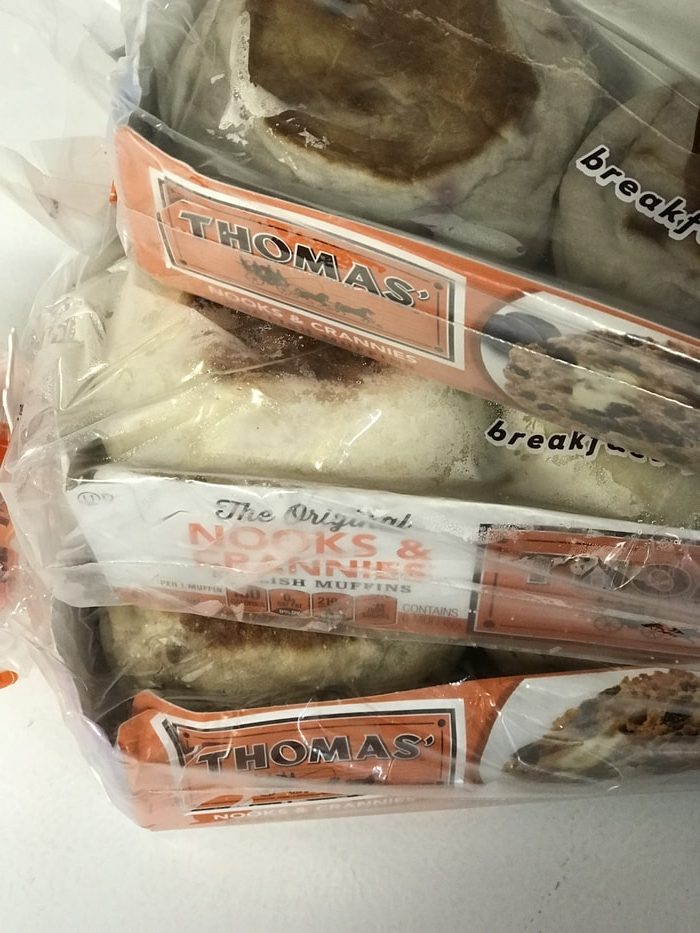 So, I visited the customer service desk and got my money back.
3. I bought marked-down Chex.
I think the holiday recipe on the back is the reason for the markdown, but I don't care about that. The Chex don't expire until August, which is all that matters to me.
4. I bought bacon instead of pancetta.
A pound of Aldi bacon costs several dollars less than a tiny package of pancetta elsewhere (which was $5.99. Geez.)
If Aldi ever carries it again as a special buy, it'll be affordable and I'll make this pasta recipe with pancetta. Until then, bacon it is.
I know pancetta is probably very delicious (I've never had it!), but bacon is also very delicious, so….
5. I…
…bought most of my groceries at Aldi (almost always the most affordable choice), picked up a used book for Sonia at tutorial, brewed my coffee at home, packed some snacks for Mr. FG to take to work, and did my workout at home (cheaper than a gym in the long run), and started a batch of homemade yogurt.
Your turn! Share your Five Frugal Things in the comments.