So, a while back I got a toaster oven from my Buy Nothing group.
But I really do not have room on my countertops for a toaster oven (perhaps in my next house!).
For a while, the toaster oven sat on the floor, which was not particularly convenient…we had to squat down on the floor to keep an eye on cooking progression.
Then I put it on an extra chair in my dining room, which worked as a stop-gap solution.
But then I came across a little table on my Buy Nothing group. It was a little beat-up, but it was real wood.
Not oak, but not particle board either.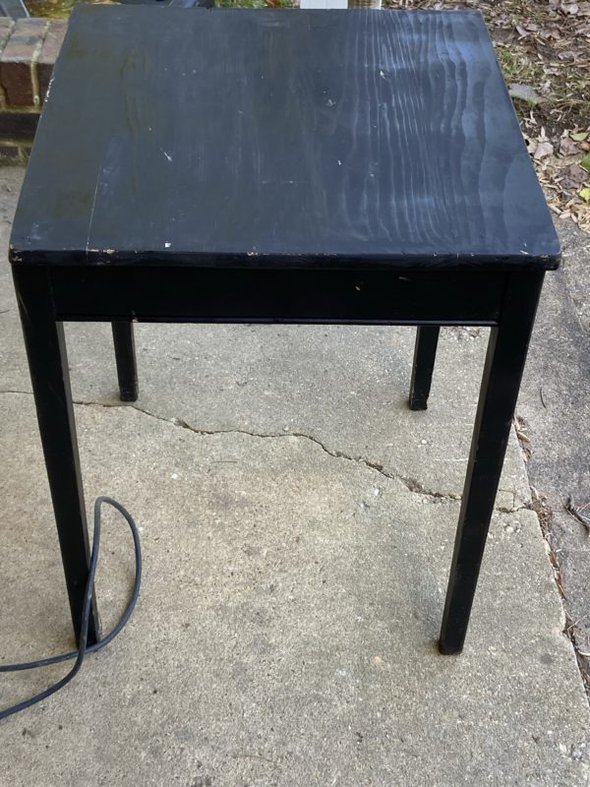 (We know from recent history that I do not like working with cheap materials!)
It's a table with a rotating top, which is obviously a feature I didn't need for holding a toaster oven. But I figured it would be fine to use without taking advantage of the rotating feature.
I took the top off so that the refinishing process would be easier.
I have no idea when this table was made, but it is numbered on the underside.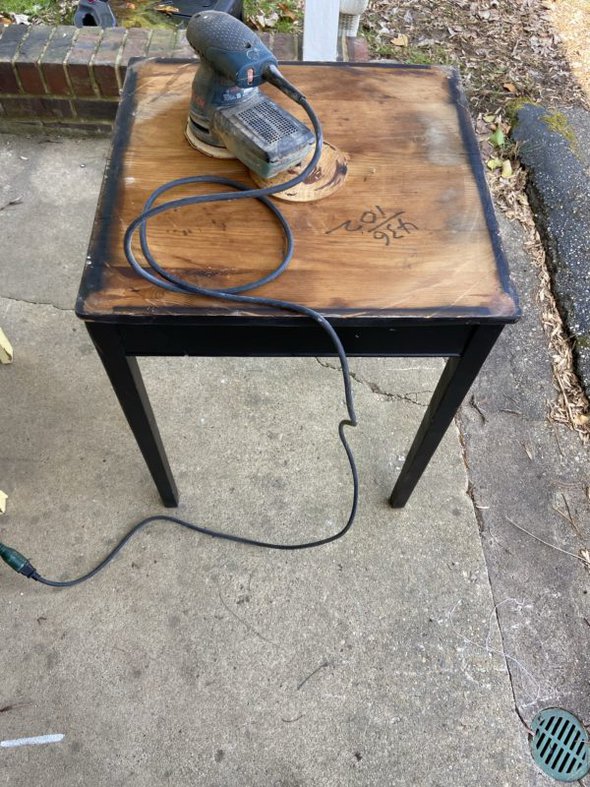 I sanded the whole thing down, of course, using my trusty orbital sander.
I also tightened up some of the loose screws, which made the legs way less wobbly!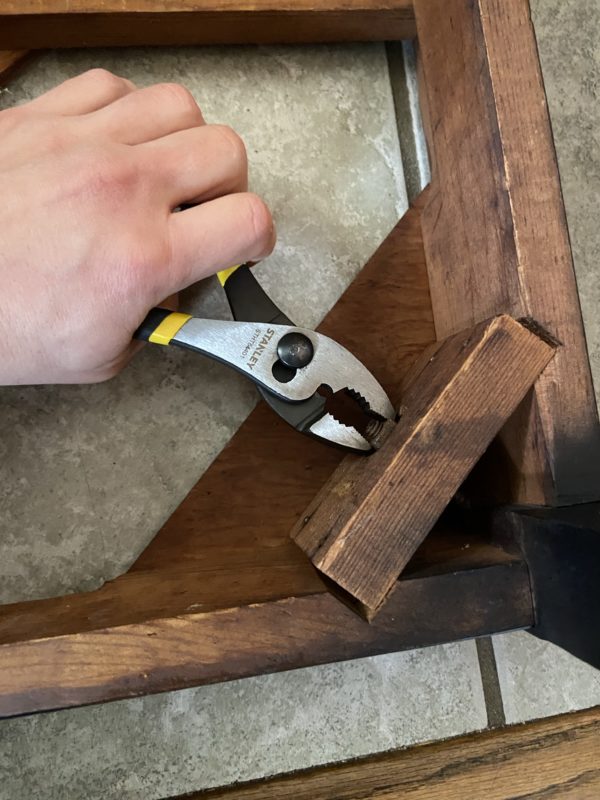 I didn't sand the base down to raw wood because I knew I was going to paint that part.
But I decided I wanted to stain the top, so I sanded it super thoroughly.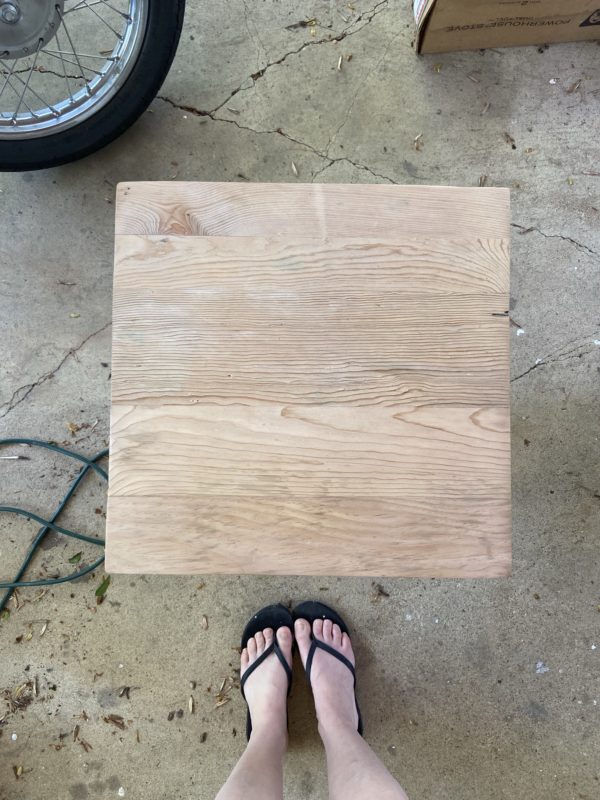 I couldn't get it entirely fresh-looking, but I did my best.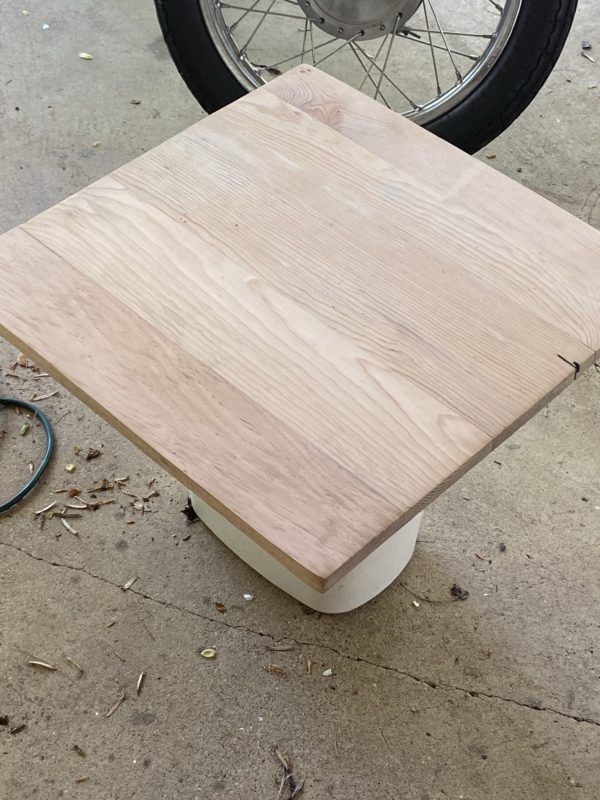 Next, I gave it a coat of stain. Happily, the dark stain covered any imperfections left in the wood.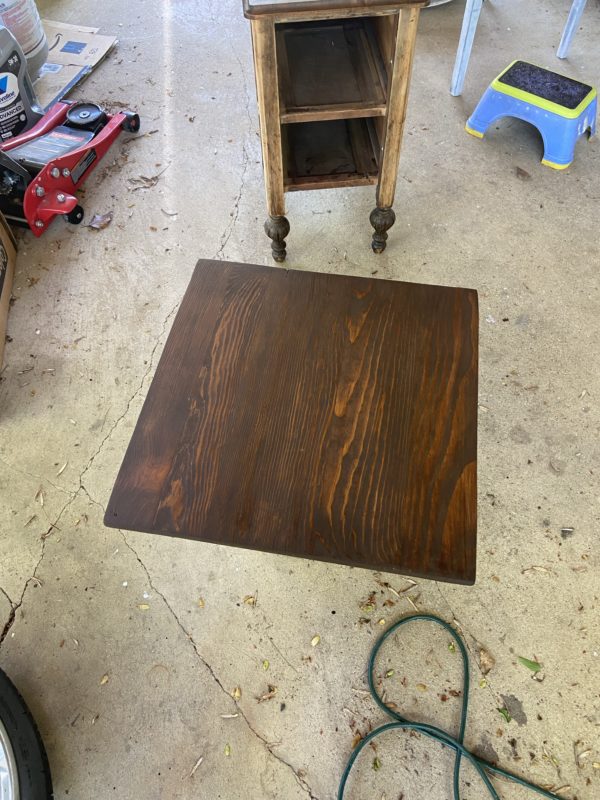 After a few coats of polyurethane, the top was done.
I primed the table base, using my trusty Bin 1-2-3 primer.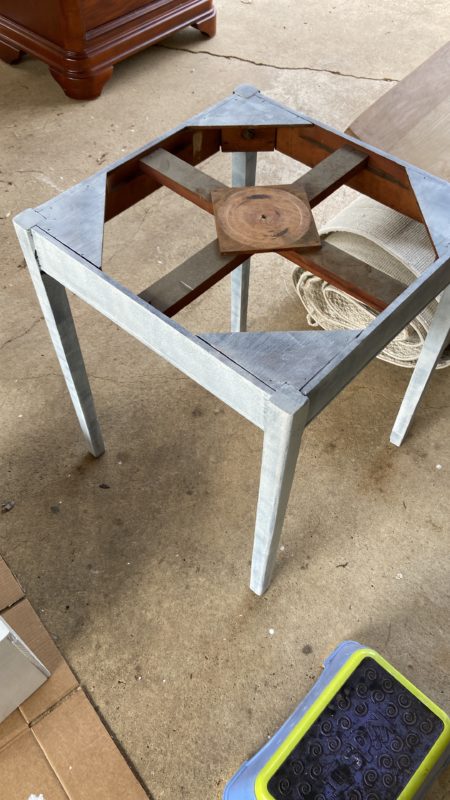 And then I gave it a coat of one of the paints I'd gotten in my efforts to choose a color for my scuffed table. 😉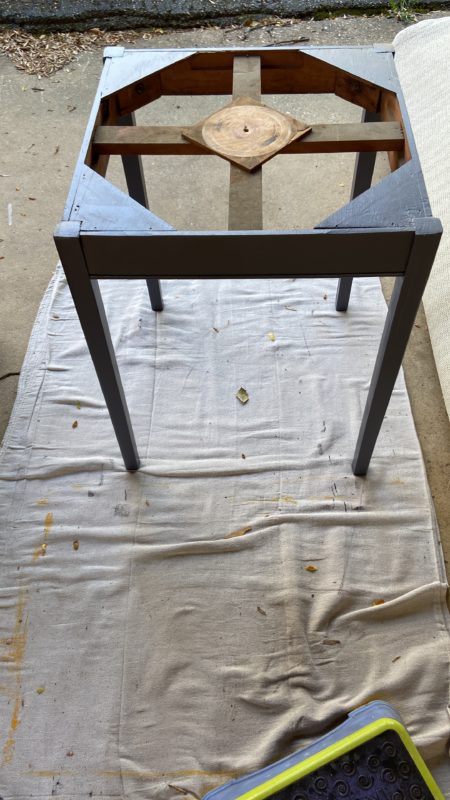 And then I put the table back together.
I kind of wish this paint was a darker color, but mostly I feel like that when I look at it in bright light. Inside, the table sits in sort of a dark corner, so the paint looks darker, and I feel fine about it.
So, now my toaster oven is at a nice counter height, and it's on a table, not a chair!
The purple-ish color and the stained top kind of coordinate with my kitchen table and chairs, which is nice.
And the table color does look less bright purple once it's inside.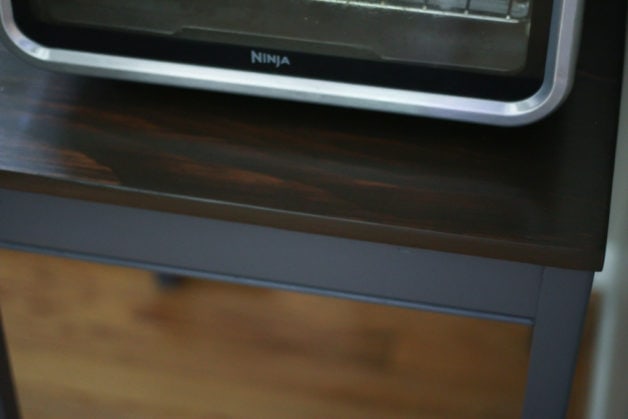 Something kind of funny…I was noticing some imperfections in my staining/polyurethane job (I am super inexperienced with staining!), and I briefly considered sanding the top and fixing the issues.
And then I was like, "Kristen, really? The top of this table is barely gonna be visible! And it's in a dark corner!"
So then I decided to just roll with it and not stress. Done is better than perfect.
And since nursing school is comin', done is a higher priority than perfection! 😉