As I was writing this post, I was remembering that we started this weekly practice in 2020, when the pandemic was making it very hard to feel cheerful about life.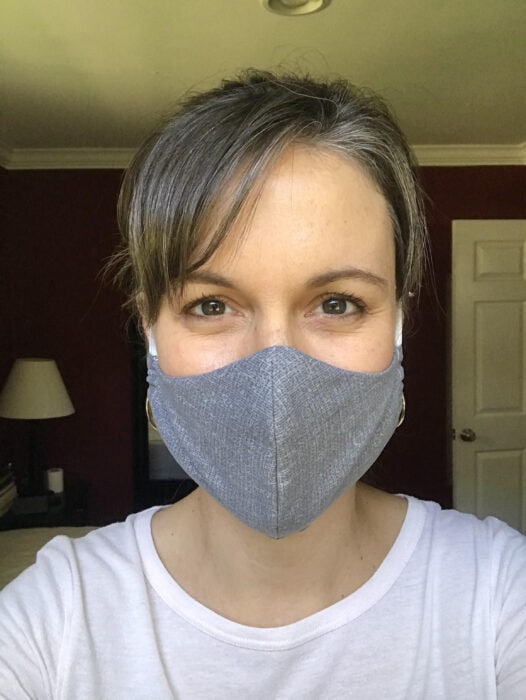 For a million and one reasons, that time in my life was very, very challenging. But I got through it and I am thrilled to be here in 2023 instead. My life has improved by leaps and bounds.
Still, thankful lists are a helpful practice for me!
This week, I am thankful:
for a slight reprieve from the humidity
I know…my summer Thankful Thursday posts are basically me reporting on the humidity experience each week. 😉
One morning this week when I went for a walk, it was gloriously cool, with a delightful breeze of dry air.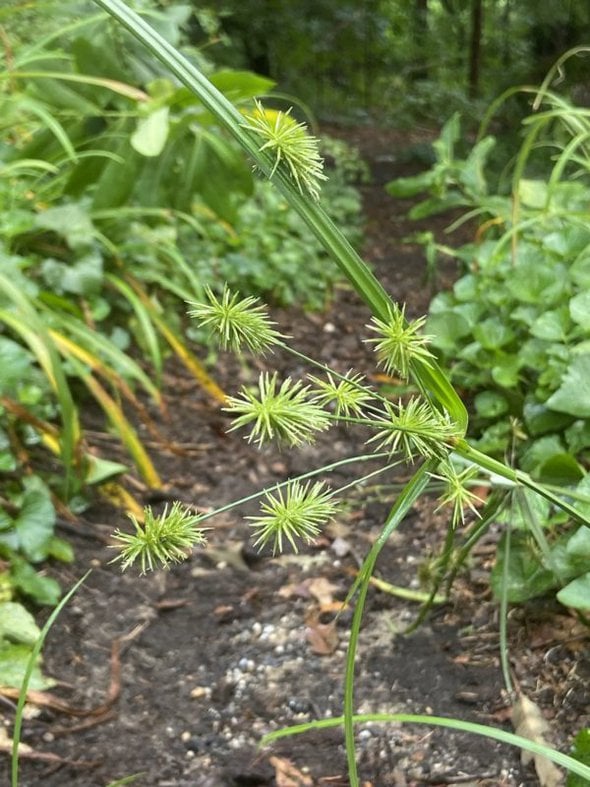 The day before it had been oppressively humid, so the change was fantastic.
It made me happy to think that in another month and a half, we should have some drier air on a regular basis. I can't wait!
for beauty everywhere, even in parking lots
I took this picture in the parking lot by one of my walking trails; it's a reflection in a puddle.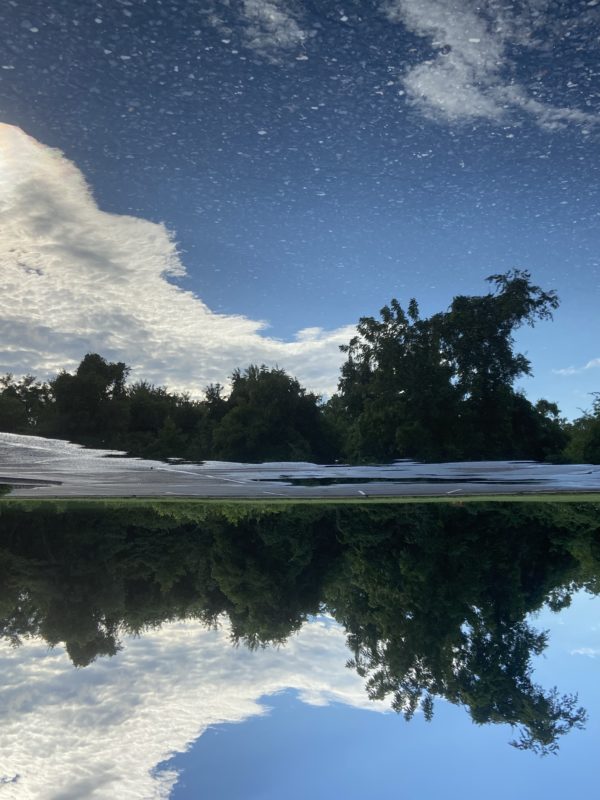 This is one of the gifts that habitual photography brings, I think: that your eyes are always looking for beautiful things around you.
I know for sure that I did not notice things like beautiful light or tiny things in nature nearly as much before I got into photography as a hobby.
You know how I always say that paying attention to blessings helps you get into the habit of noticing those things more?
It's the same with photography; paying attention to beautiful things around you helps you get into the habit of noticing beautiful things around you!
for a trail with a breeze
On Monday, the air was SO thick with humidity, and I decided to drive to a nearby trail that is by the water. Deep in the woods, the air is still, but by the water, there's almost always a breeze.
Breezy humid air is always better than stagnant humid air!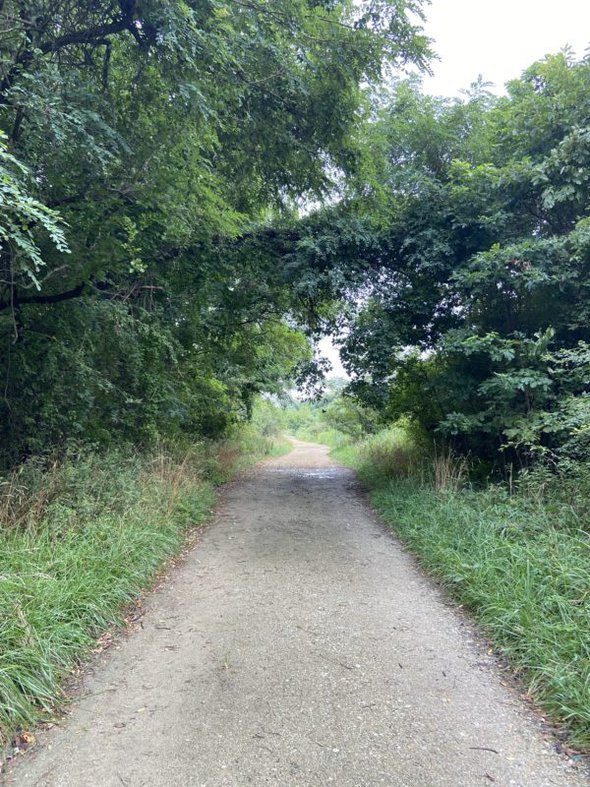 for tiny flowers
Large flowers are lovely, of course, but I really love the teeny tiny delicate flowers too.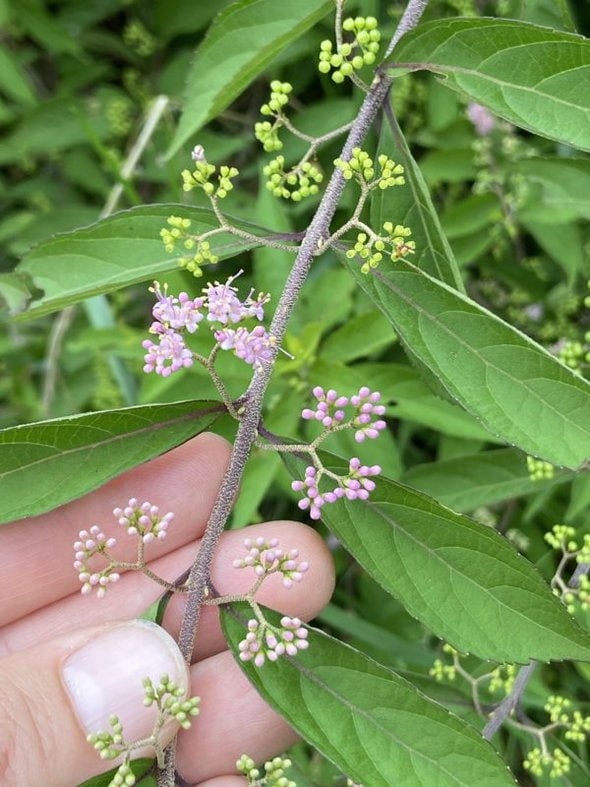 for my industrial fan
Now that we've had a long period of non-drought weather, the mosquitoes are back in full force.
So, when I work on furniture in my carport, I always have my big fan blowing on me. Mosquitoes are weak flyers, so as long as I stay in the breeze from the fan, I don't get bitten.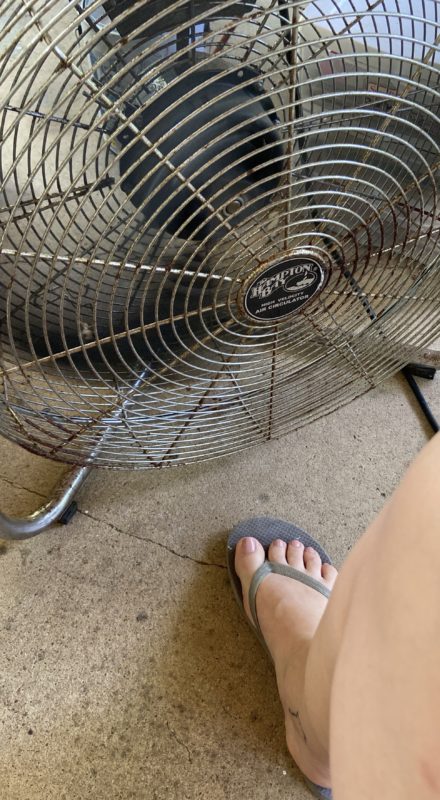 It requires some careful arranging of the furniture, the fan, and me, so that the fan blows on me but not on my fresh coats of paint.
But it's worth it to not be eaten alive. 😉
for Chiquita's antics, always
Every time I think she has explored all the nooks and crannies in this house, she finds more.
This week, she was trying to get behind the microwave!
I had brought a nightstand in to help it dry out (the air was so humid out, the wood was feeling kind of wet), so she climbed up on there and really tried to figure out how to jump up there and see what's behind the microwave.
for the calmness of Miss Shelly
She is as chill as Chiquita is crazy!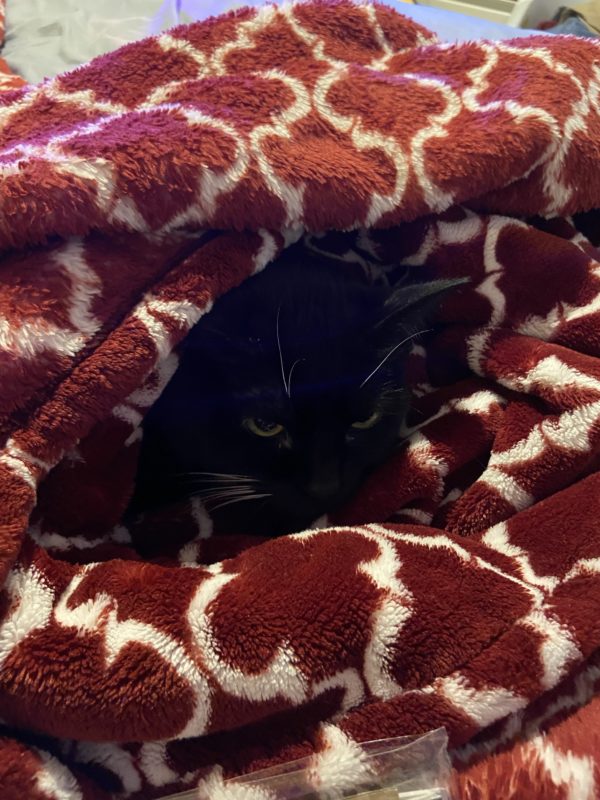 for a reliable car (always!)
This isn't new or different, but sometimes I sit and think about how thankful I am to have a car that has literally never had a mechanical problem.
Of course, it's needed maintenance and such, but it's never had something just break.
Three cheers for Toyota Siennas. 🙂
for the availability of free things
The internet is really to thank for this! When I was a kid, the only way to get free stuff was really by word of mouth.
Even secondhand stuff was much harder to come by. You could look at classifieds or search through The Pennysaver magazine, but the whole process was rather clunky.
But now there are Buy Nothing groups, Facebook Marketplace, eBay, Thredup, etc., for free/cheap things.
Without the internet, it would have been way harder to furnish my house on the cheap!
for some extra muscle
I know I've mentioned before that when I left my marriage, I was not in a good mental headspace. For quite a few months after that, all I could manage was walking. A LOT of walking.
I'm not naturally a very muscle-y person, so when I wasn't lifting weights for a long time, I lost a lot of my muscle weight. (BOOOOO.)
But since I got back into the weight-lifting habit this year, I am a good fifteen pounds heavier than I was last summer, and I'm happy about that for multiple reasons.
I mean, it's good to be physically strong, of course. But the fact that I had the bandwidth to get back into some casual lifting is a good sign that my mental health is getting better.
Yay for some healing!
I hope that I will be able to keep this up, along with my walking habit, once nursing school starts. We shall see how much physical fitness I still have time for.
for beautiful mushrooms everywhere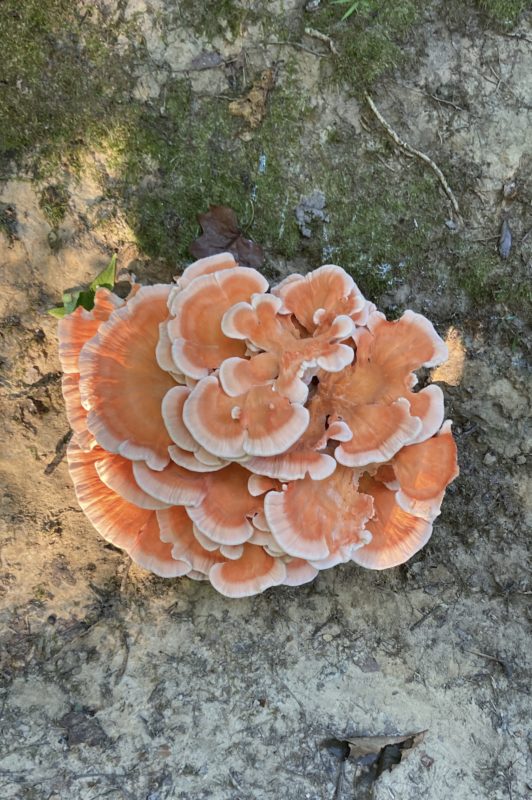 I keep seeing more and more varieties as I walk; it's a nice result of the wetter weather we've been having!
What are you thankful for this week?