So, I've made fish tacos before…in fact, I even posted the recipe here!
But as I was browsing through my ATK Best Mexican Recipes cookbook, I came across a grilled fish taco recipe that looked interesting.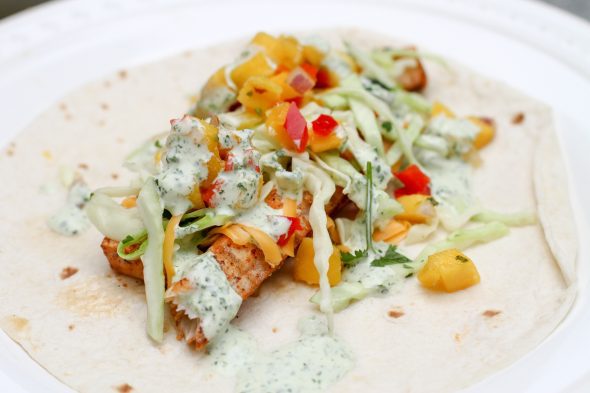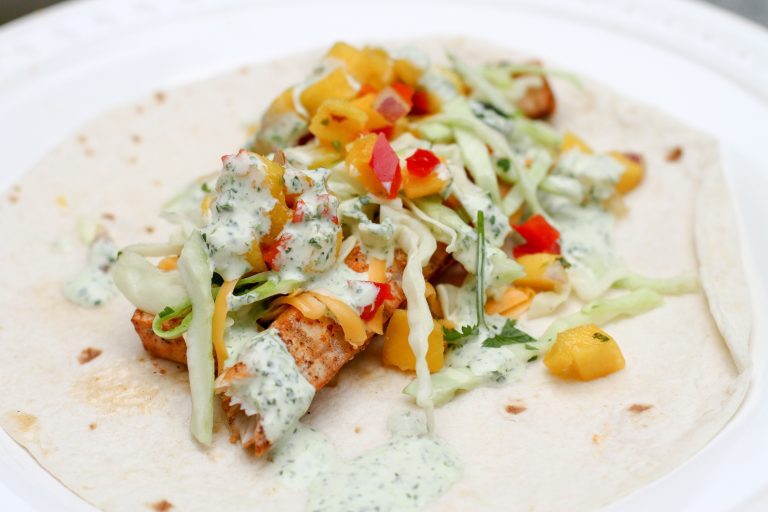 Mr. FG and I had had some similar tacos in April, except that they also had mango salsa and a lime/avocado cream sauce.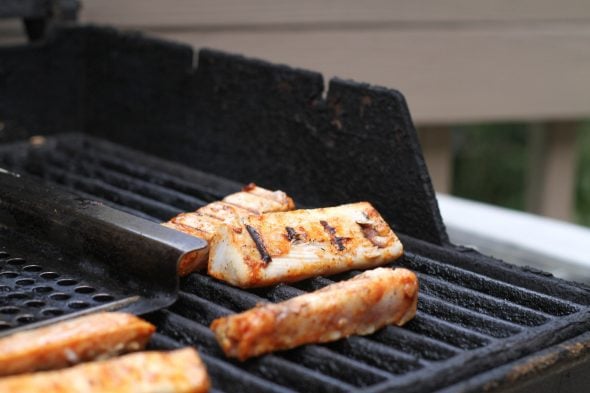 So, I tried the ATK grilled fish taco recipe (using mahi mahi), plus a cilantro-lime cabbage slaw from another ATK cookbook and a cream sauce recipe from the interwebs.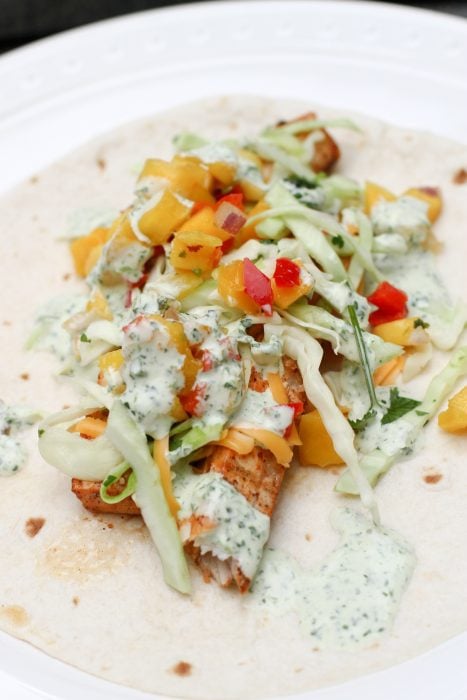 This met with approval from everyone in my family except for Joshua, who just isn't a big fan of Tex-Mex food in general.
So, it's not that he thought it was bad Tex-Mex, it's that he doesn't really love even super good Tex-Mex!
I'll probably just make this on nights when he's got an evening shift at work. 😉
I am super pleased that the cabbage slaw met with most everyone's approval because when cabbages arrive in my produce box, I'm usually at a loss because my family doesn't love cabbage.
But in fish tacos, we all think it's pretty good. Yay!
Next Week's Recipe
You may remember that last week, I was considering doing a grilled whole chicken recipe from my Mexican cookbook, but that got derailed this week.
Soo, maybe I'll do that as my new recipe this week.
How about you?
Any new kitchen adventures this week?