Every week, I post a picture of the food that has gone bad over the last seven days. I started doing this in March of 2008 to help motivate myself to use up my food instead of wasting it and it's been very effective. Since it helped me so much, I invited other bloggers to join me in posting their food waste photos, and Food Waste Friday was born.
This week, I have a tiny bit of corn and black bean salad. I really should have just finished it off the last time I ate some of it. Oh well.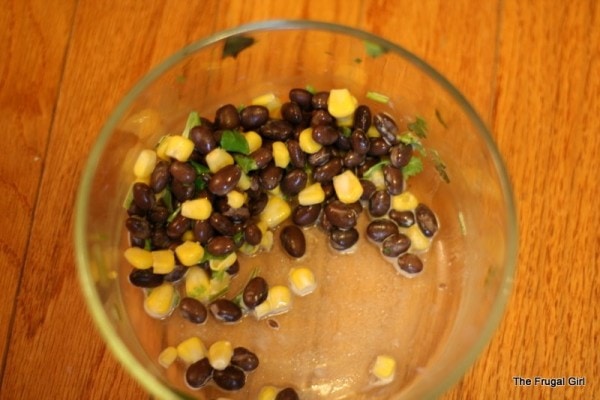 It doesn't look that bad in the picture, but holy moly! It smells terrible. My whole kitchen reeked after I took the picture this morning.
Do you think I can compost it? I have a lidded bin, so attracting critters is not a problem (do old stinky cooked beans attract rodents anyways??). My only hesitation is that there is a little bit of salad dressing mixed in with that, and I know fat is not good for compost. It's only a teeny smidgen, though.
Advise me!
________________________________________________________
How did you do this week?If you blogged about your food waste, link us up by entering your info into the Mister Linky Widget below. Participants get a spot on my Food Waste blogroll for the upcoming week, so join us! You'll save money, reduce your trash output, and get a little publicity for your blog!