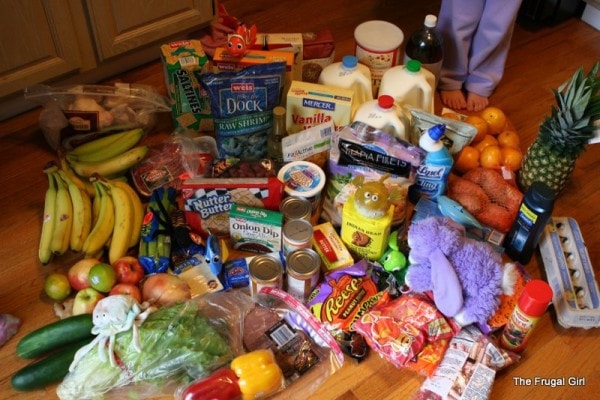 If you recall from last week's grocery report, I was a bit over budget. Ahem. So much so that I figured I needed to average about $84 for the next three shopping trips in order to stay on budget. How did I do?
I spent $54.44 at Aldi and $32.72 at Weis. That adds up to $87.16! I'm pretty pleased with that, as it's really close to the $84 goal I was shooting for.
I have about $165 left for my next two shopping trips, which means I should try to keep my bill at $83 each time I shop. Hopefully I can manage that. And in November, I am determined not to get behind right away like I did this month.
These are the eats at our place for the coming week:
Breakfast-I'm going to try hard to avoid cereal for the most part for the kids and myself (my husband leaves really early for work and usually just has time for a bowl of cereal.). Anyways, the kids and I will be eating things like oatmeal, pancakes, muffins, scrambled eggs, toast, and of course Lisey will be eating sweet potatoes (she puts butter and a bit of brown sugar on top of them, which makes them sort of breakfast-y, I suppose!).
Lunch-leftovers for my husband, and the kids and I will eat bread, yogurt, yogurt and fruit smoothies, fresh fruit, cottage cheese, and leftovers if necessary (not all at the same time!).
Dinners will be as follows.
Saturday
Sunday
Monday
Quick Crispy Chicken Breasts
cheese biscuits
orange slices
Tuesday
Shrimp and Ravioli in pink sauce
steamed green beans
Wednesday
Tandoori Chicken
Two-tone bread
green salad
Thursday
Friday
Chicken with Parmesan Risotto
pull-apart garlic bread
grapefruit halves