Since I wrote about 10 Things We Don't Buy last week, I though it'd be fun to do an opposite post this week.
Some of the things on this list aren't things at all, so this would be more appropriate titled, "10 things we DO spend money on".
But that ends with a preposition and it's not as catchy.
😉
1. Cameras
As you know, I dearly love to take pictures, so cameras are an area where I don't mind spending money. I do save and pay for my equipment without incurring debt, though.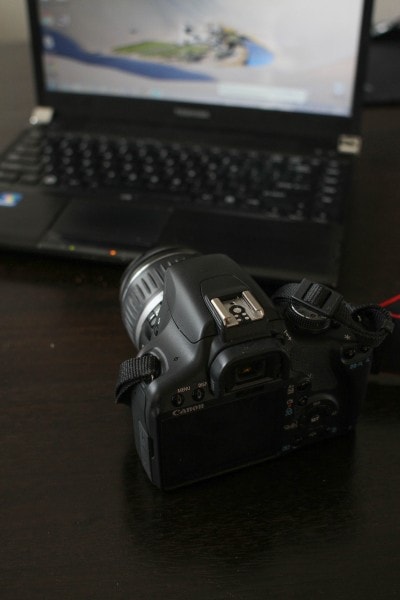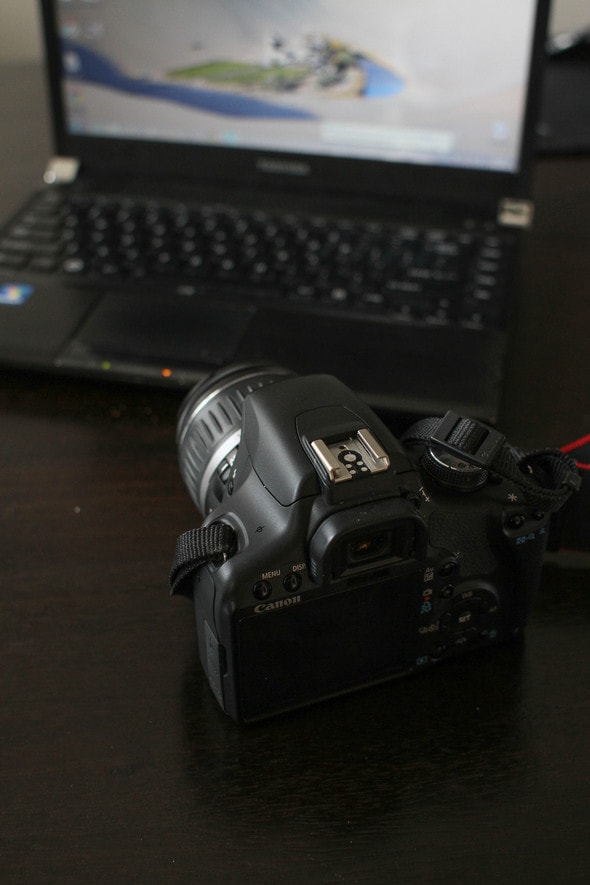 2. Vacations
Even in our leanest years, Mr. FG and I have always managed to squirrel away enough money for a little vacation. The first year we were married, all we could swing was a staycation with a bunch of day trips, but ever since then, we've gone away for a week.
Our vacations aren't fancy (we generally go off-season, we eat a lot of meals in our condo, and we enjoy as many free activities as possible), but they are fun and they provide us with time together.
This is our way of getting a weekly date night without having to spend a whole lot of money. $20 and we're done!
4. Local Shopping

Though we can't afford to buy 100% local, we do often spend a little bit more to buy things from locally owned stores.
5. Toilet Paper
A number of people who responded to MoneySavingMom's 7 Things We Don't Buy post mentioned that they don't buy toilet paper. So, I thought this was worth bringing up.
I will have to be in VERY desperate straits before I give up toilet paper.
'Nuff said.
6. Haircuts (for some of us)
I don't cut Mr. FG's hair(I can but I'm super slow at it!) or my own, and Lisey and Zoe's hair has gotten so thick, I'm just not up for wading through it all. So, I still cut Sonia's and Joshua's but everyone else gets a haircut somewhere else.
Fortunately, Lisey, Zoe, and I don't need haircuts very often, so this isn't as expensive as it sounds.
7. Laundry Detergent
I tried making my own back in 2008, but it didn't work well at all. My clothes all smelled like stinky feet after a few weeks, and I haven't been brave enough to try again.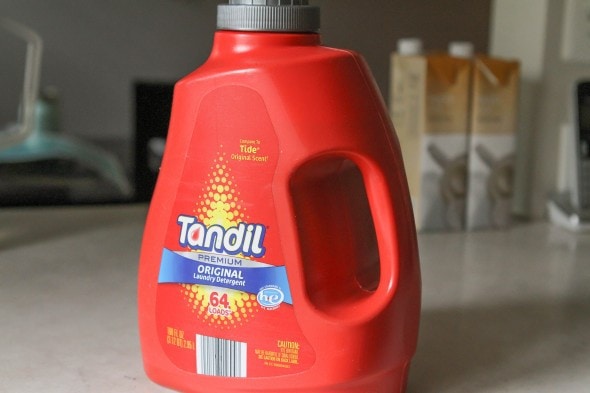 8. Some new kid clothes
My kids have spent most of their lives in hand-me-downs and consignment/thrift-store clothes, but sometimes, I just can't find what we need that way. So, I don't mind buying new when necessary, though of course I do try to find sales and shop clearances.
9. Diapers (the disposable sort)
I'm cheating here because this was in the past, obviously. I'd always thought I'd cloth diaper, but then when Joshua was born, we were living in a home without regular access to a washer and dryer. And then one thing led to another and somehow I ended up going my whole parenting career without cloth diapering.
If I had it to go back and do over, I'm pretty sure I'd have started cloth diapering once we got access to a washer and dryer, but it's kind of done now. 😉
10. Hmm…I'm kind of running out of ideas. Oh, I know! A dryer bill.
When I first started my blog, I was drying about 100% of our laundry on the line. But as life has gotten busier, this is one thing I've let slide to the side quite a bit. I still air dry a lot of things because I don't want them to fade or shrink. But towels and sheets and hardy clothes (jeans, I'm looking at you!) go straight into the dryer these days.
I do still wash almost exclusively in cold water, so our laundry bill isn't crazy high. 😉
________________________
How about you? Are there some things you choose to spend money on, even though they're not particularly frugal?