A few months ago, I gave a talk to a group of mothers about frugality, and since mothers of small children are usually a bit short on time (!), I focused a big portion of my talk on how to save money without spending a bunch of time.
Since we were just talking about the time/money, work/save issue here last week, I thought it might be helpful to type up the basics of what I shared with that group.
If you've hung out in the frugal blogosphere for long, you know that there are somewhere around eleventy billion things that you could do to save money.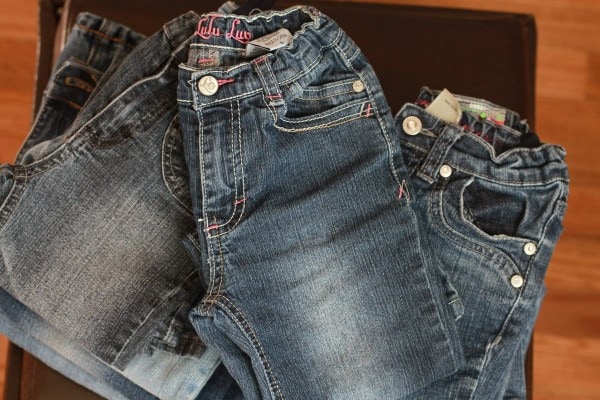 You can sew your own clothes, keep chickens, wash your laundry in cold water, line dry your clothes, live in a tiny house, walk everywhere, maintain a garden, quit eating meat, preserve produce, make homemade yogurt, bread, crackers, cheese, granola bars, buy everything second-hand, and on and on and on.
It's a little overwhelming, particularly to people who are new to this whole frugal living thing.
So, to help you narrow things down a bit, I think there are three main criteria you should use to evaluate the usefulness of a particular frugal practice, especially if you're feeling short on time.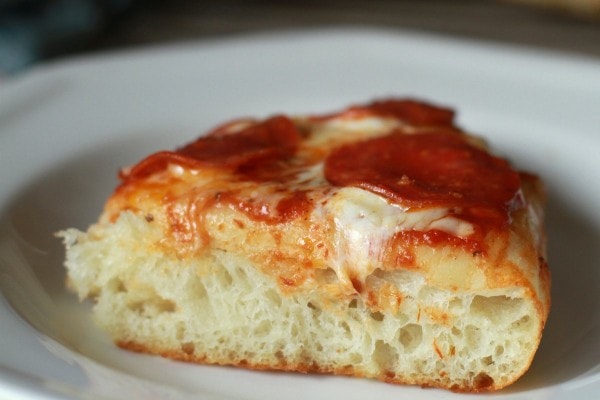 ( homemade deep dish pizza)
Now, I would be remiss if I didn't point out that the way this plays out in your life will be different from the way it plays out in my life or your friend's life or the life of a really fabulous blogger that you follow.
Ok! Here are the three things, all of which start with the letter E.
A frugal activity should ideally be
Effective
Efficient
Enjoyable
Since the meaning of those is maybe not entirely intuitive, we'll look at each one briefly.
Effective
This means that the frugal activities you pursue should do a good job of stopping your particular budget leaks. Obviously, this will vary from household to household, so you need to get an idea of where your money is going so that you can identify the areas that need cutting.
For instance, unless you're eating dozens of eggs every week, keeping chickens isn't going to save you thousands of dollars a year. And if you don't eat a lot of bread, you probably shouldn't invest time into learning how to make your own.
On the other hand, if you discover that you're spending thousands of dollars every year on fast food, it would be prudent to invest time into trimming that back.
In a nutshell, find your biggest money leaks and work on patching those.
Efficient
An efficient frugal activity nets you a significant savings with a small time investment and the fact of the matter is that some frugal activities aren't terribly efficient.
Collecting bread crumbs from your cutting board for use in future recipes comes to mind (breads crumbs just don't cost that much!), as does making a hammock from six-pack rings (a reader idea from the Tightwad Gazette).
For a more realistic example, consider some of the refashioning I've done, like the fish dress I made for Zoe.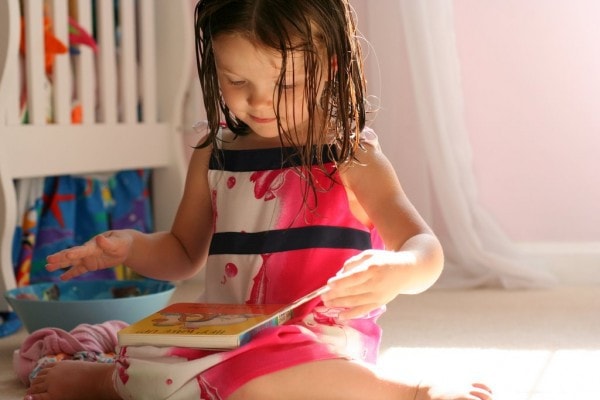 The materials cost very little (less than $2, I think?) and I had a lot of fun making it for her, but I definitely could have come out ahead time and money-wise if I'd just bought her a dress on clearance or at a thrift store.
If you're short on time, you'll want to find strategies that can save you time AND money. For instance, planning a menu saves me lots of money (I buy only what I need and having a plan makes me more likely to cook and less likely to get takeout). Freezer/batch cooking can also save time and money.
In addition, there are some frugal activities that involve simply going without things/activities…reducing the number of extra-curricular activities your children are involved in or shopping less and living with a smaller wardrobe both can save you time and money.
Enjoyable
I saved this for last because I think it's really key. If you want to make frugal living a habit, it's important for you to choose frugal activities that, at the very least, you don't absolutely despise.
For example, if you'd rather stick sharp forks in your eyeballs than shop at a thrift store, that's probably not a frugal strategy you should choose. Even if you do manage to get started with it, the odds of you continuing aren't too great.
As I mentioned at the beginning, there are myriad ways to save money, so odds are good that you can find something that you sort of enjoy doing.
For me, this means that I shop at thrift stores, but I don't hang up all of my laundry.
It means that I make yogurt and bread from scratch, but I keep my heat set at 70 ° F in the wintertime (the FG family doesn't handle cold temperatures very well!)
Of course, there are some frugal things I do even though I don't particularly enjoy them….I don't especially like menu-planning, and I definitely get tired of cooking meals. But those two things save us so much money, I can usually scrape up the motivation to carry on.
__________________________________
What do you think? How do you seasoned frugal people decide what you're willing to do to save money and what you're not willing to do?
__________________________________
Today's 365 post: old
Joshua's 365 post: Dogwood